There may be an instance where you need a direct URL to an image on your site for linking or source reasons. Follow the steps below to learn how to grab the URL for your image at it's original dimensions.
1. Select Content in the Dashboard navigation bar.
2. Select Image library under the Content header.
3. Hover over the image and select the eyeball icon on it: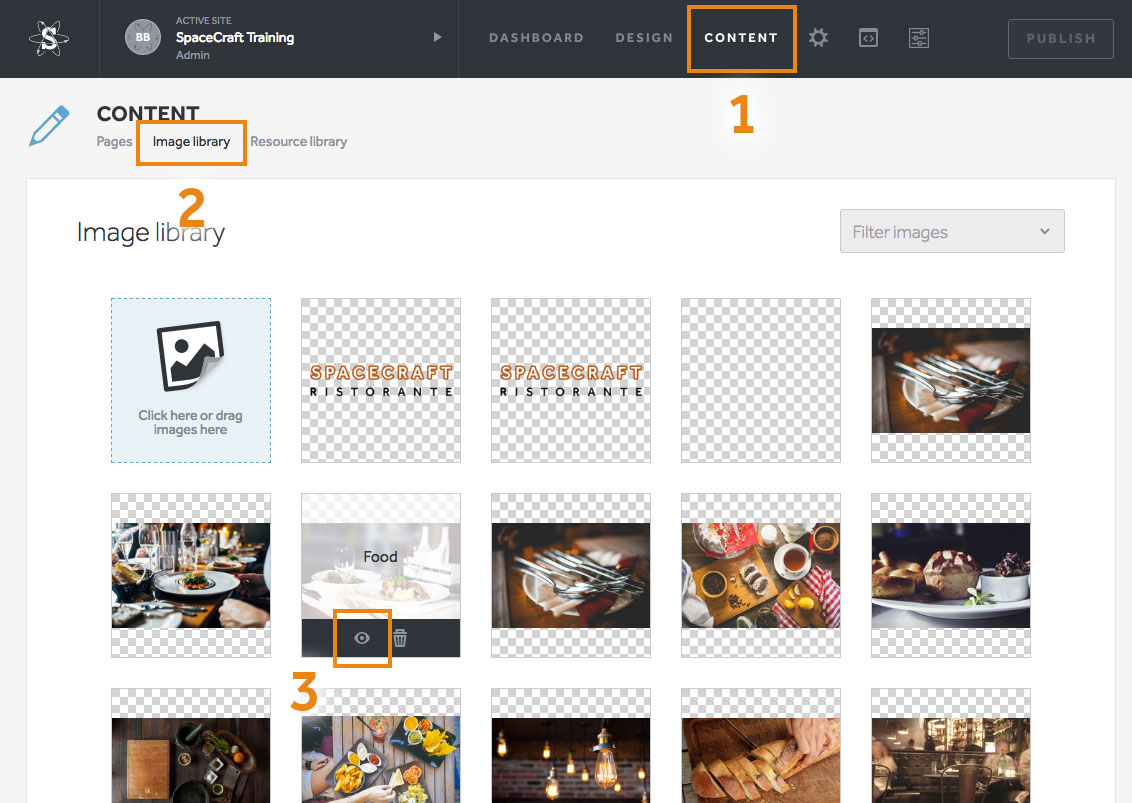 4. Now, right click on your image within the Image Details modal and select Copy Image Address (Chrome or Safari web browser). Select Copy Image Location if you use Firefox.
Note: The web browser used in these screenshots is Google Chrome.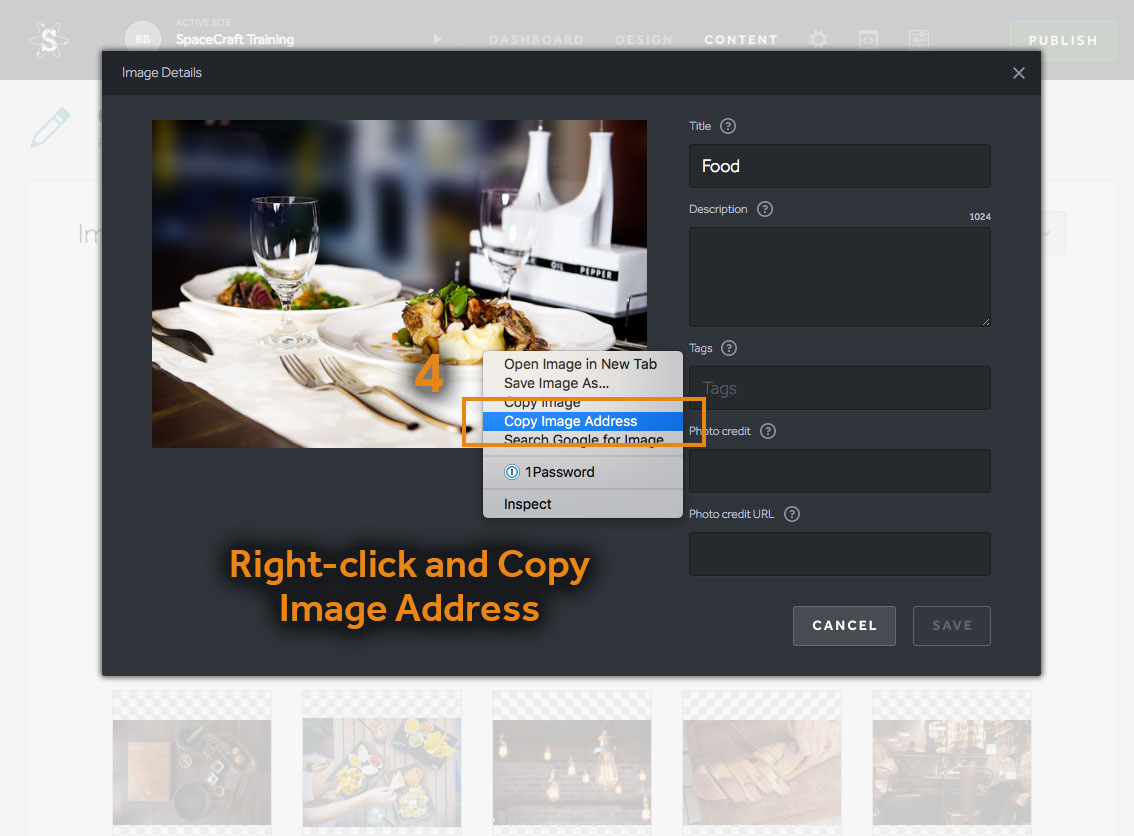 5. With the image URL string copied to your clipboard, paste it into your browser's address field so that you can see the copied string. You will see a string of URL data, however, this string is not the correct URL for linking and source purposes, you will need to highlight and copy the URL that follows after "url=", like shown below.
(Right-click and copy or CMD+C for Mac | CTRL+C for PC)

6. With the correct URL copied to your clipboard, you may now go and paste it wherever you are needing the direct image link.
(Right-click and Paste or CMD+V for Mac | CTRL+V for PC)