Anytime during your 14-day trial period, you may add a subscription to one of your sites through the online Dashboard. Follow the steps below to locate the subscriptions available for you to purchase.
1. From the main Dashboard page, select Packages under the Dashboard header: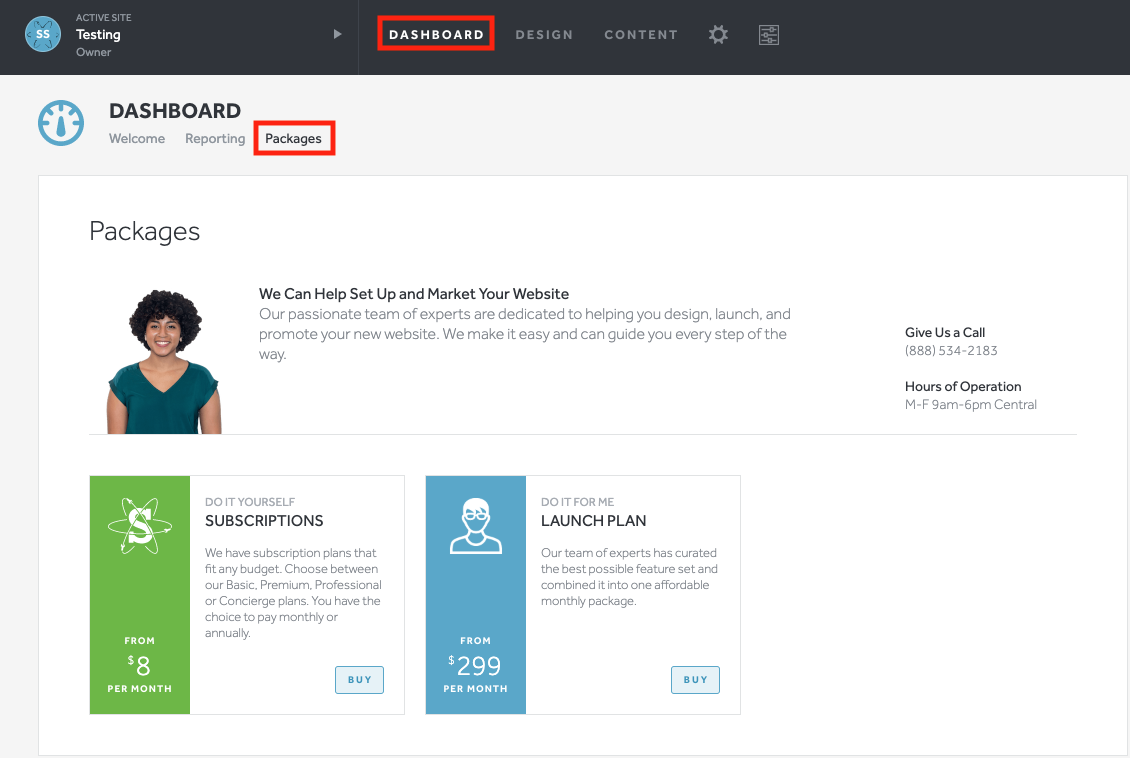 2. In the Subscriptions area, select the blue Edit button to view the subscriptions:

3. Review and select the Subscription plan that you'd like to purchase by hitting the green Upgrade button: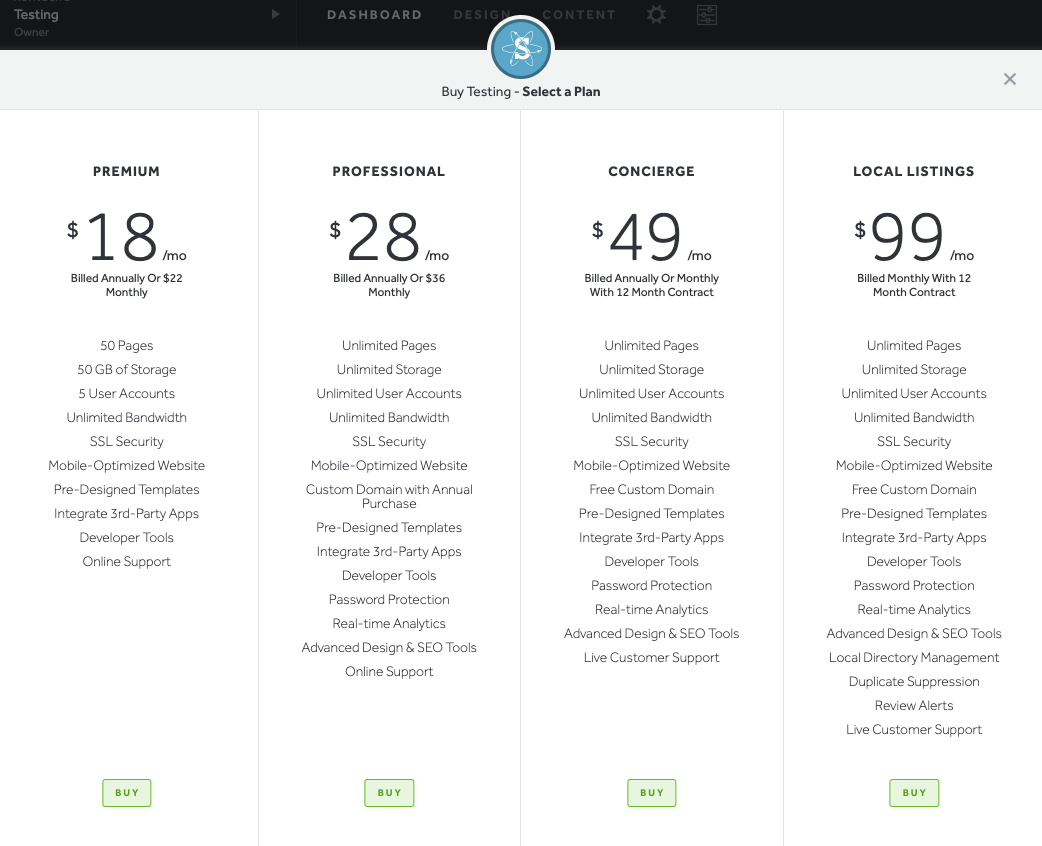 4. If presented the option, select how you want to be billed, monthly or annually. You can also select a current payment method or add a new one in the drop-down field. Finally, accept the Terms of Service and Privacy Policy by ticking the box.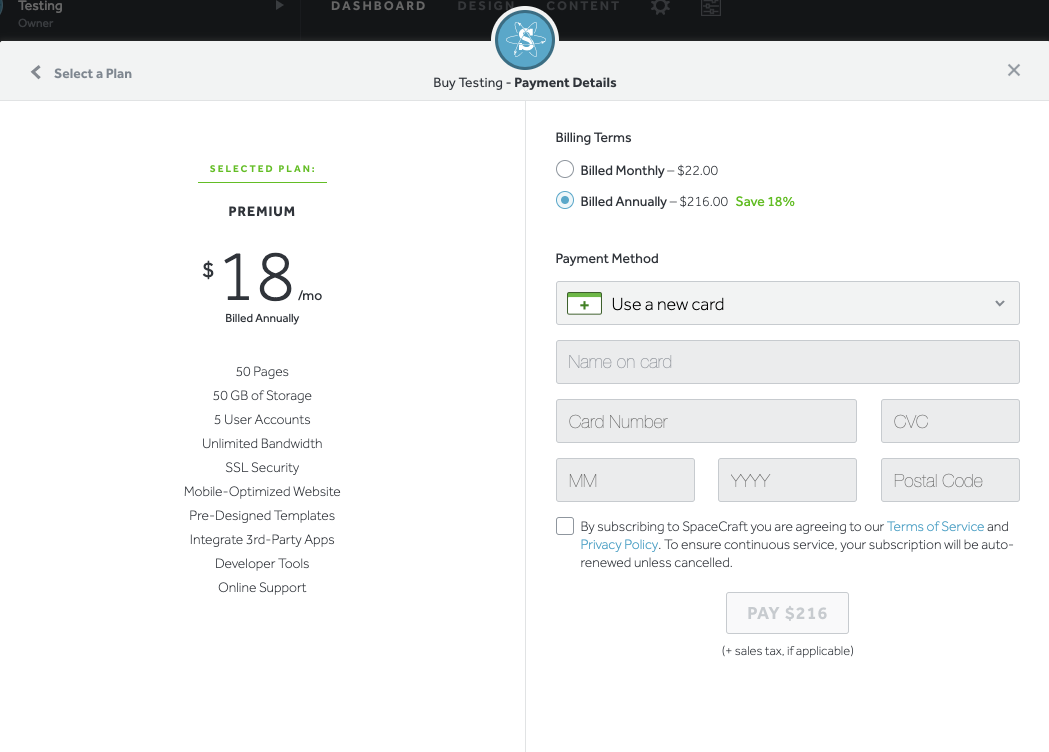 5. Process the payment for your new subscription by selecting the green Pay button:
Your subscription will immediately be activated and a receipt will be sent to your email address on file.