If your Dashboard is showing a past due notice, it means that your credit card information needs to be updated in order to renew your website subscription. Follow these steps to input new card details:
1. Select Active Site from the Dashboard navigation bar to dropdown your administrative options:
2. Select the grey Account button:
3. Select Subscriptions under the Manage Account header.
If you are already logged into your Dashboard, you can use this link to quickly navigate to the Subscriptions page right now: https://spacecrafted.com/account/subscriptions
Note: Only the primary user (Owner) on the account can edit the payment information.
4. Select the blue Edit link under the credit card icon on your subscription: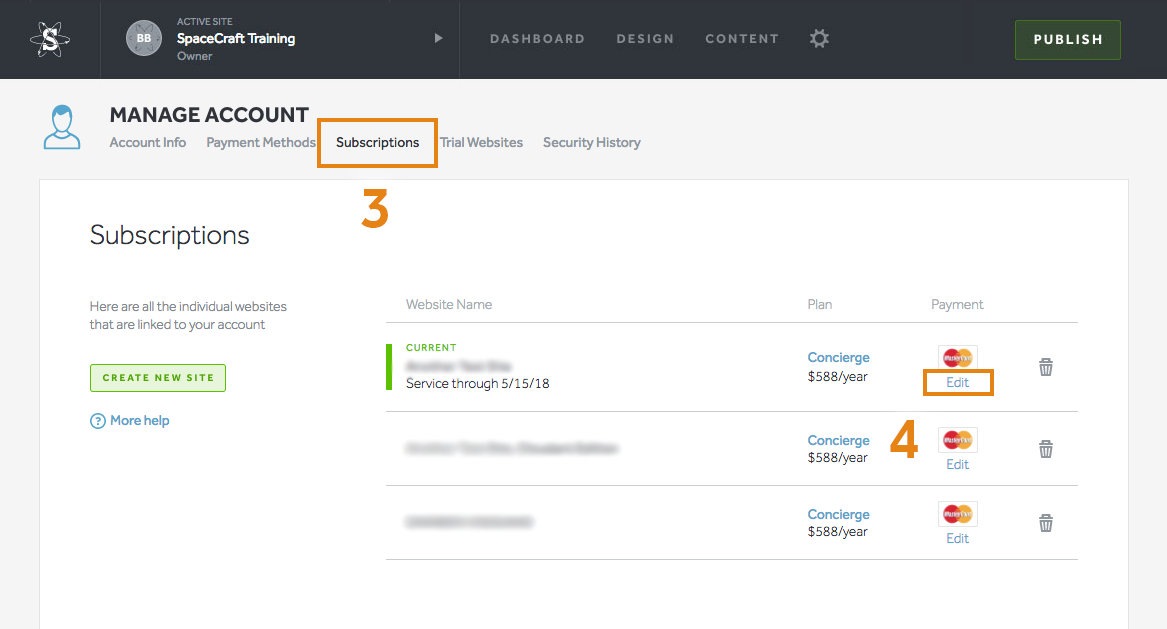 5. Select the blue Add new payment method link to input a new credit card: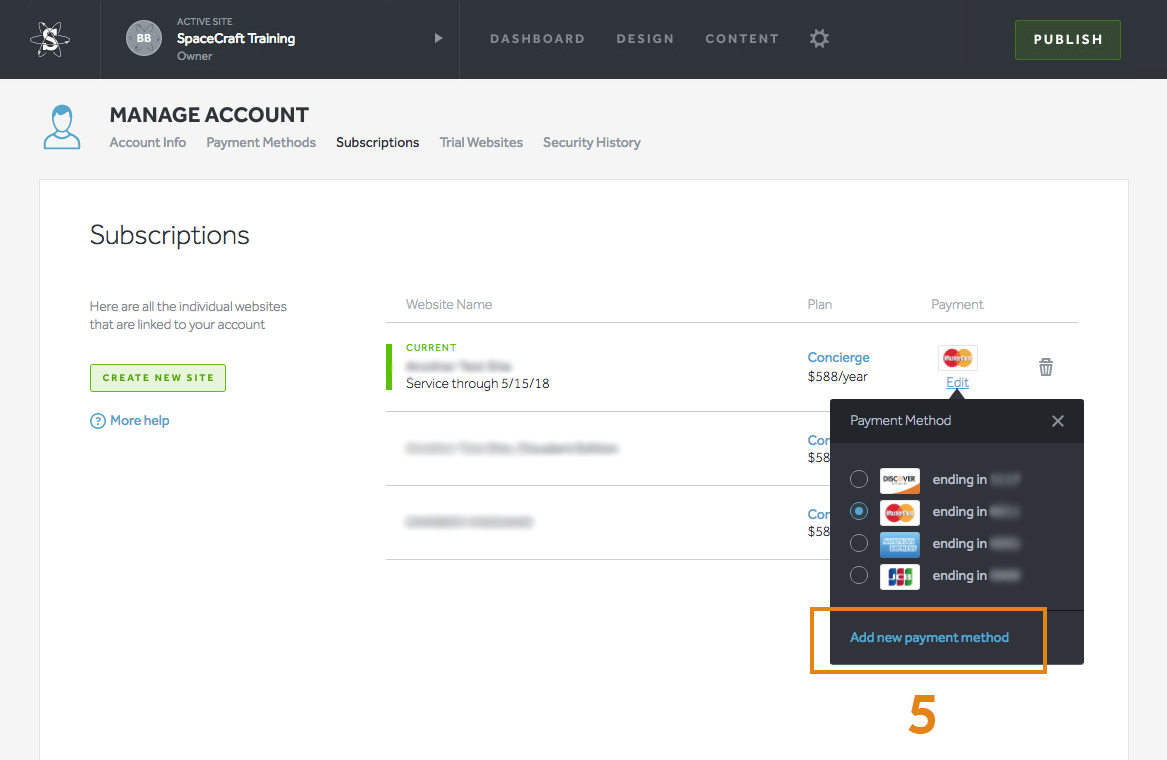 6. Type in your new card information into the modal that appears and Save to finish. The payment will process immediately and if your payment is successful you will regain access to the Dashboard areas right away.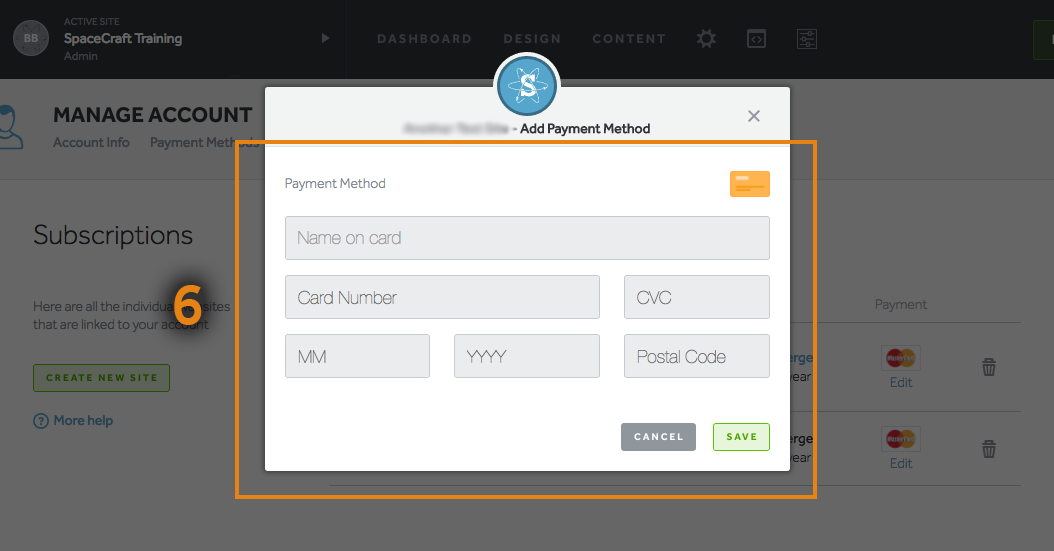 Updating an expired card with a new expiration date does not automatically process your past due payment right away, so if you need your subscription active immediately, give us a call and we can manually process the payment: (888) 534-2183. If you wait 12 hours, the system will try your new card on file and the site will go back to an up to date status.