If your Dashboard is showing a past due notice, it means that your credit card information needs to be updated in order to renew your website subscription. Follow the steps below to input a new payment method:
1. Select the Active Site area in the top lefthand corner of your Dashboard.
2. Select the Account button to enter your Account settings:

3. Select Subscriptions under the Manage Account header.
If you are already logged into your Dashboard, you can use this link to quickly navigate to the Subscriptions page right now: https://spacecrafted.com/account/subscriptions
Note: Only the Owner on the subscription may edit payment information. (See our Users & Roles guide)
4. Select the blue Edit link under the credit card icon on your subscription: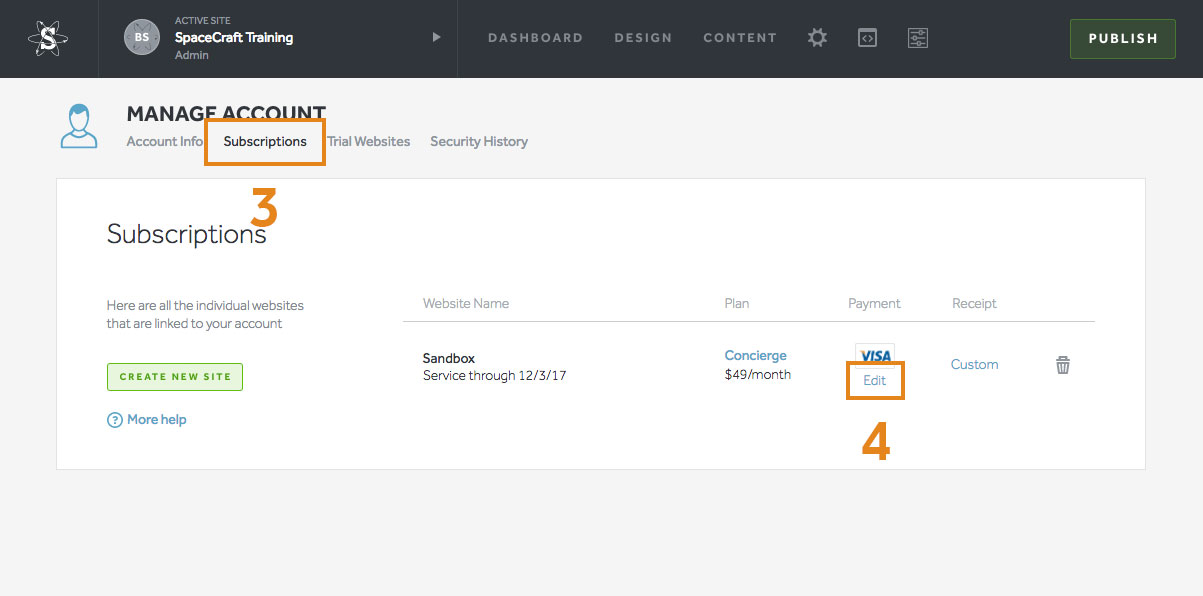 5. Select the blue Add new payment method link to input a new credit card into the subscription: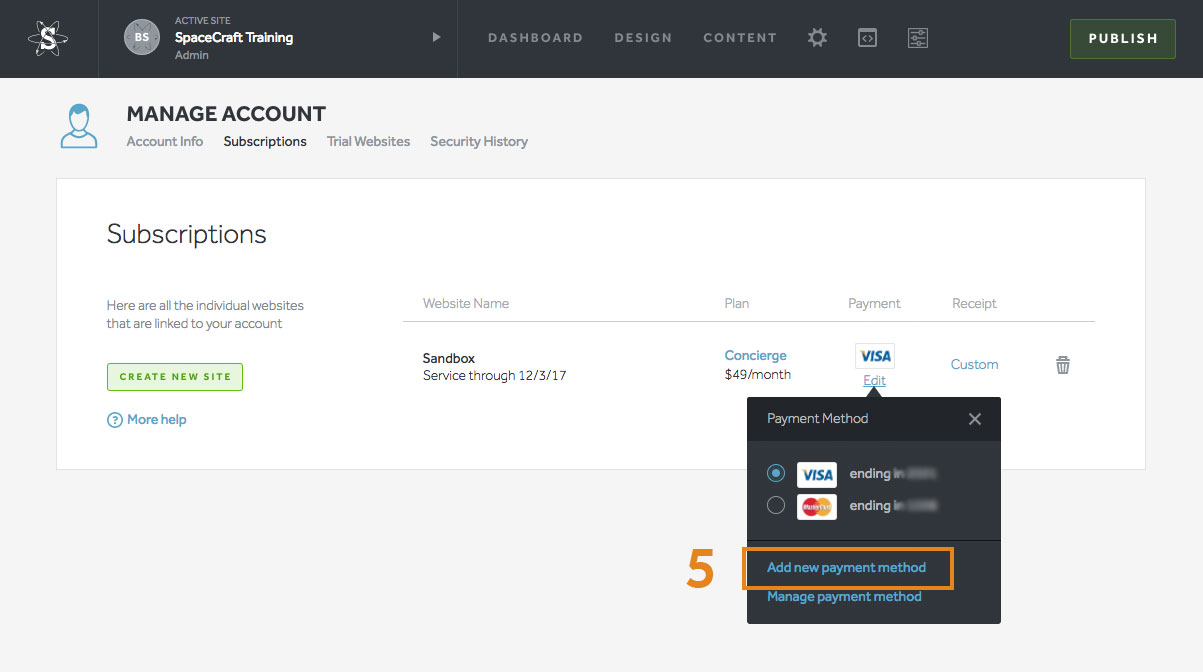 6. Type in your new card information into the modal that appears and select Save to finish. The payment will process after you press the Save button; when your payment is successful, you will regain access to the Dashboard areas immediately and your subscription returns to an active status.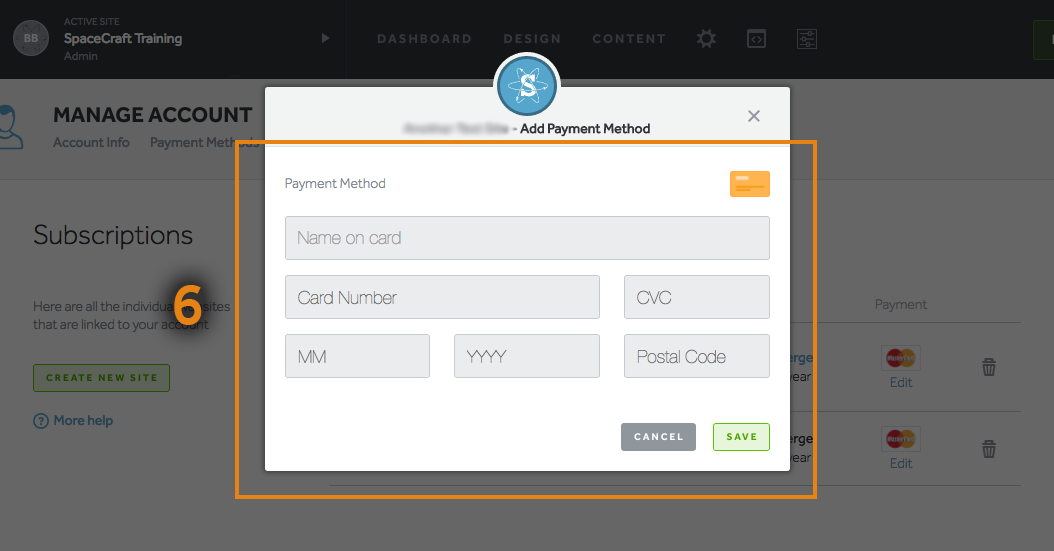 Updating an expired card with a new expiration date does not automatically process your past due payment right away, so if you need your subscription active immediately, give us a call and we can manually process the payment: (888) 534-2183. If you wait 12 hours, the system will try your new card on file and the site will go back to an up to date status.