By default, our automated systems will send the subscription owner a billing receipt every time a transaction processes in SpaceCraft. The subscription owner is the person that initially created the website and purchased the subscription, so only one person can have this role and only they can change who receives the notifications. Follow the steps below to add a custom billing notification recipient.
1. Select the Active Site area in the top lefthand corner of your Dashboard.
2. Select the Account button to enter your Account settings:

3. Select Subscriptions under the Manage Account header to view your Subscriptions.
4. Select the blue Owner link under the Receipt column and a block modal appears. The "Owner" status here indicates that the email receipts are being sent to the Owner of the website, that would be you, because you created the website and pay for each new bill cycle.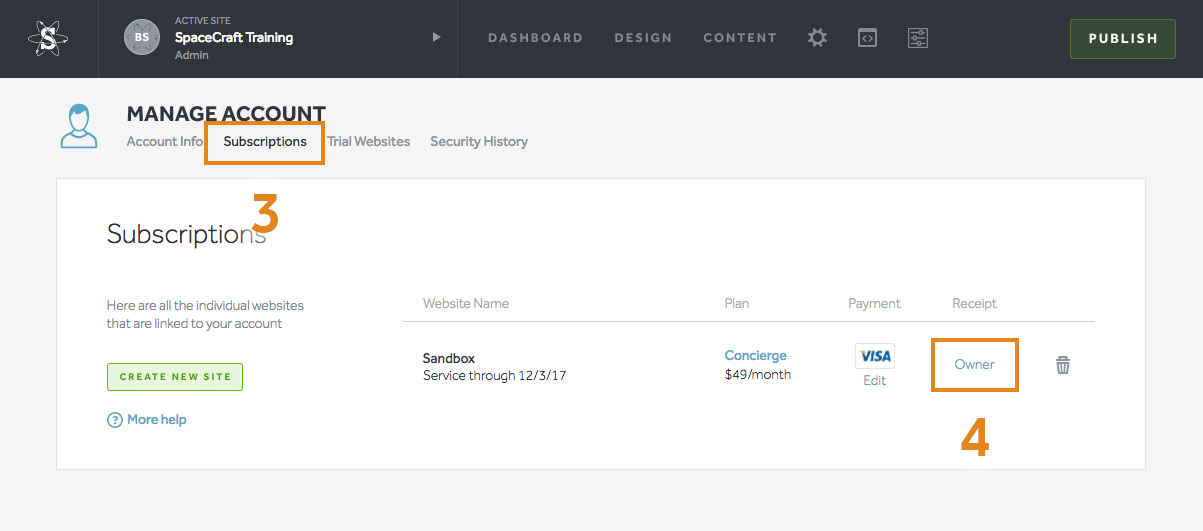 5. If you have a specific person in your organization or business that needs to receive the billing emails, use the block popup modal and type in a custom email address into the small field box. Select the green Save button to finish: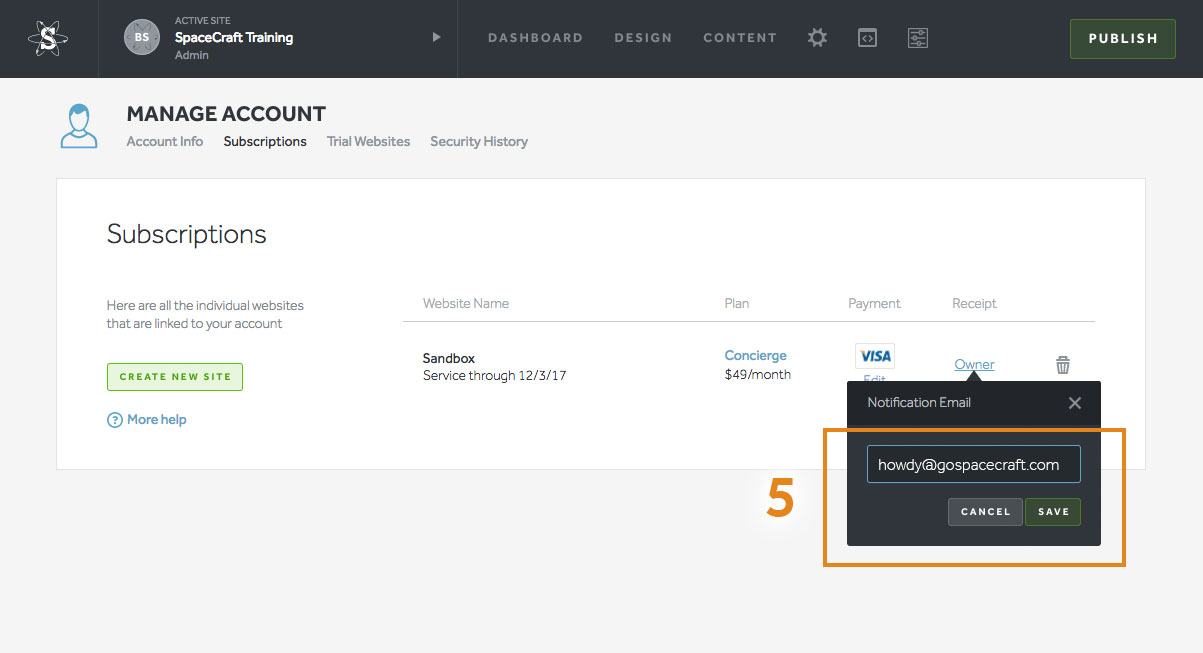 That's it! The next time a payment processes, the custom email address you inputted will receive the transaction receipt.