Within the Admin panel of the platform, organization admins and resellers now have the ability to add tags to entire websites, which allow them to better group and organize based on their desired specifications.
To start tagging your websites:
1. Log into the platform, and click on this icon in the top gray navigation bar.

2. You'll be taken to your organization's Control Panel, where you can select which website you'd like to log into and work in.

3. Begin typing in the name of the website(s) you'd like to group together or view all of your websites and check the boxes next to their name to select them.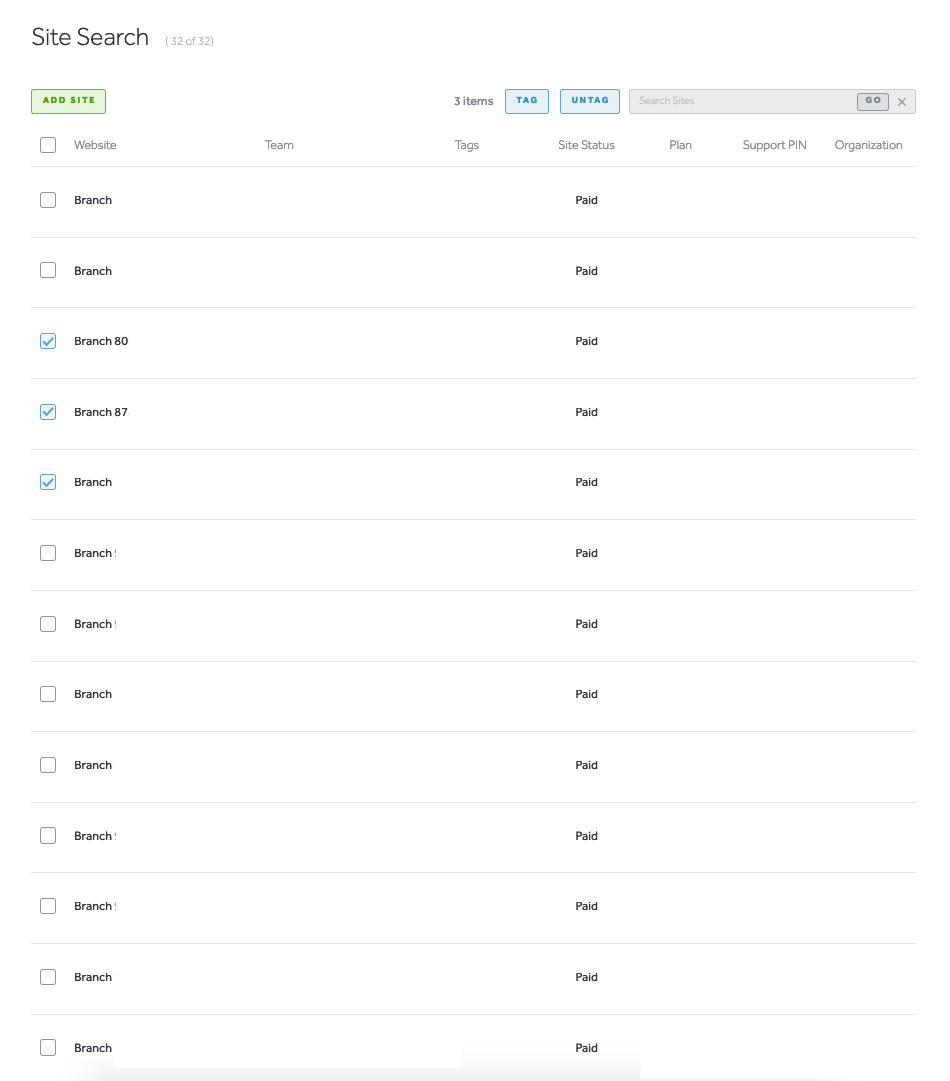 4. Once you've selected the websites you'd like to tag, select the "Tag" button at the top of the list to begin entering your tag name.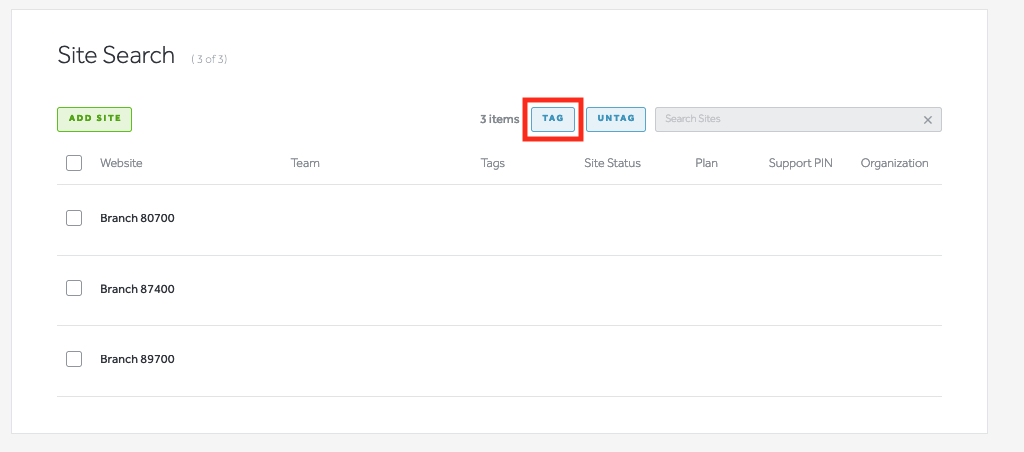 5. You'll see a popup window asking you to name your new tag. Type in the tag name and then click the "Add", then "Save" buttons. Our tag name in this example is "Group A".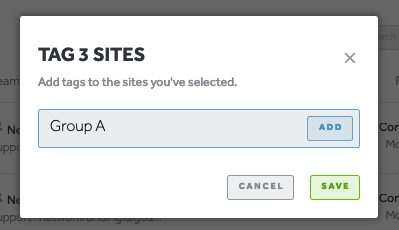 6. Now you've tagged your websites! If you ever need to search specifically within the tag name, simply use the search field in the Control Panel to pull up your tagged websites by tag name.

7. To pull up only the websites with a certain tag, click on the checkbox next to show only those websites.
You have no finished organizing and tagging your websites! You'll want to note that in the same way you've tagged websites, you can also bulk untag them.
We hope this helps you better organize your websites and make for a more user-friendly experience.