Before you can get your Instagram feed onto your website, you need to connect it through your Settings.
1. Select the Settings gear icon in the gray navigation bar and click on the Apps under the Settings subheader. Select the green Add Third Party App button on the left-hand side.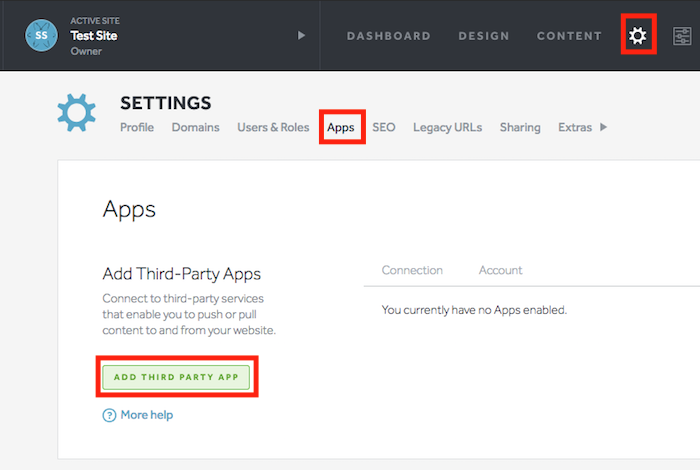 2. Click on the Social category tab, and select Instagram. You'll need to authenticate the connection by logging into your Instagram account.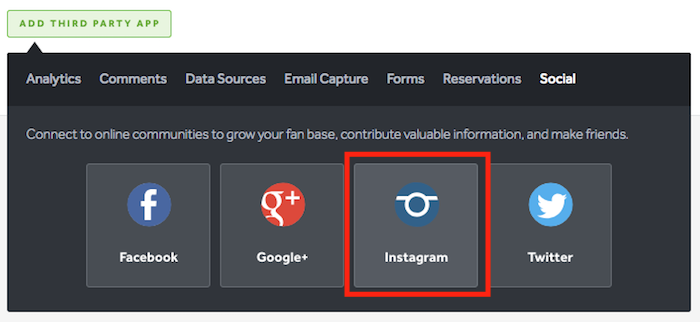 Note: If you are already logged in to your Instagram account from the device you're using, it will automatically connect. Otherwise, you will be redirected to a screen to login to your Instagram account.
You can display your Instagram feed on any page of your website. To do this:
1. Select the Content tool from the gray navigation bar and click on the page you want to add the feed to from your list of Pages (or see how to add a new page).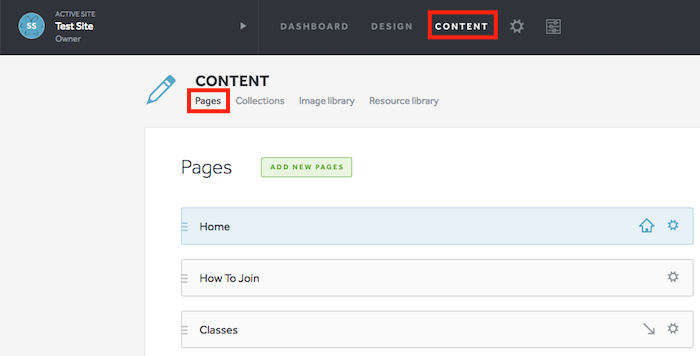 2. Select the green (+) button between your current content blocks, and add a Social block.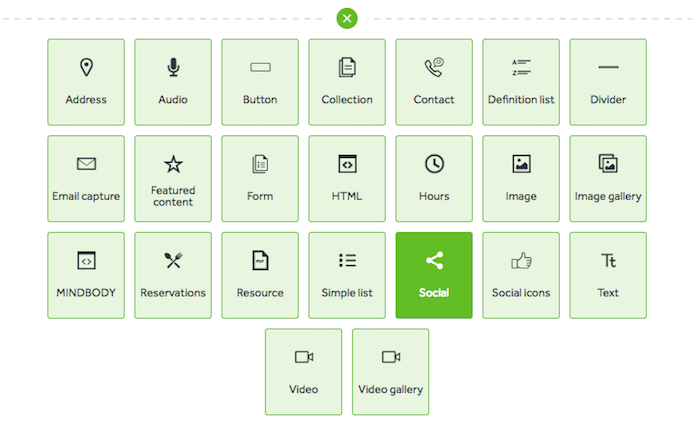 3. In the Social block, enter the title (or leave that field blank), then choose Instagram from the Feed drop-down menu. Choose the max number of photos you'd like to appear on the page.
4. Now click the blue Design this page button at the top of the page to go into your page in Design.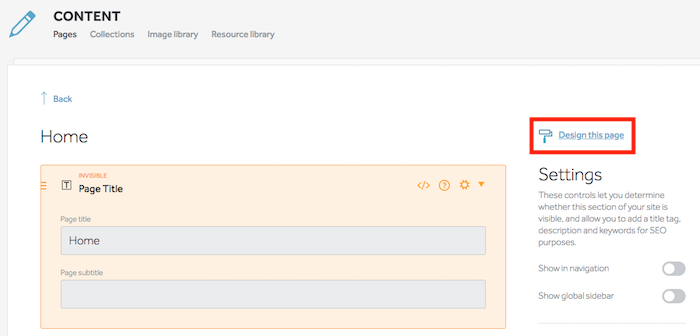 5. In the Design panel, on the right-hand side of your preview, select Page and then choose Social.

6. From here, you can style your Instagram feed any way you choose (layout, number of columns, alignment, etc.).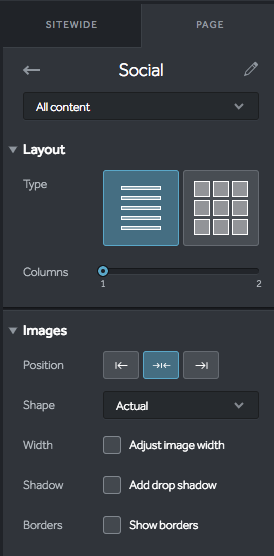 7. Select Save and Publish to take your changes live!
Note: It takes around 12-24 hours for your feed to populate into your website. Posts that include multiple photos or a video will also not be pulled in, and anything that has been deleted from your feed will appear as a blank spot.