Follow these steps to create a tracking URL for Facebook:
1. Select the Settings icon in the gray navigation bar and click on the Apps tab under the Settings subheader.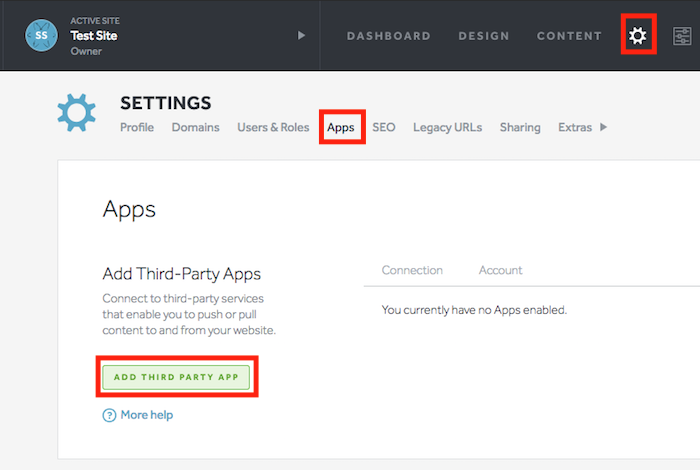 2. Select the Analytics category, and check to make sure you have Google Analytics connected.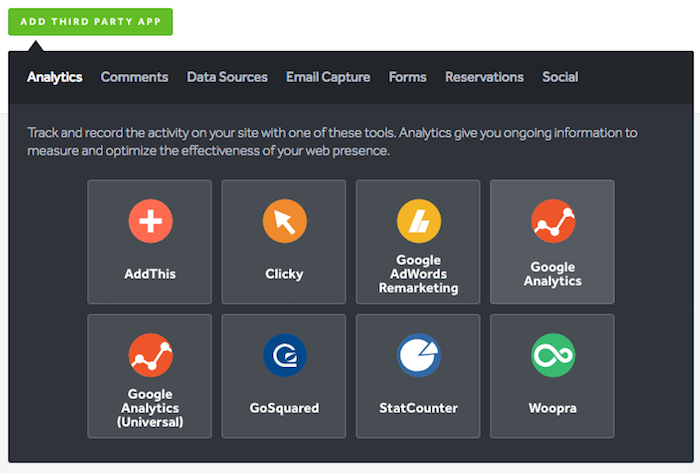 If you do not have a Google Analytics account, create and connect an account by visiting: http://www.google.com/analytics/
3. Navigate to: https://www.facebook.com/ads/create/
4. Choose the Send people to your website option; other campaign objectives may require other tracking methods not covered here.
5. In a new browser tab or window, navigate to: https://www.facebook.com/business/google-analytics/build-your-url
Complete the fields to the best of your ability; the more information you provide here, the better your tracking will be in Google Analytics.
6. Select Create URL and copy the URL that is provided.
7. Navigate back to your new Facebook campaign.
8. Paste the URL from Step 9 into the field labeled Enter URL to promote.
9. Complete the remaining steps. If at any time you would like to change the tracking URL, you can go back to the top of the page and replace the existing URL (this will erase your progress in the setup).
10. Select Place Order at the bottom and complete any billing information.
You can create unique tracking URLs for each new ad variation using the URL builder tool.
Our SEO experts will help you get found faster. Click here to learn more about our SEO team and how we will help increase your new website's organic rankings on most major search engines.