The technical term for a link in text is a "hyperlink", sometimes hyperlinks require specific syntax to perform different functions. One function of a link is to open the page viewer's email software. Here is how to add an email link:
1. Select
Content 
from the Dashboard navigation bar.
2. Select your Page from your list of Pages and find the content block where you'd like to add the email link.
3. Highlight the word or phrase that you'd like to add the email link to.
4. Select the Link icon that appears at the top of the Description field: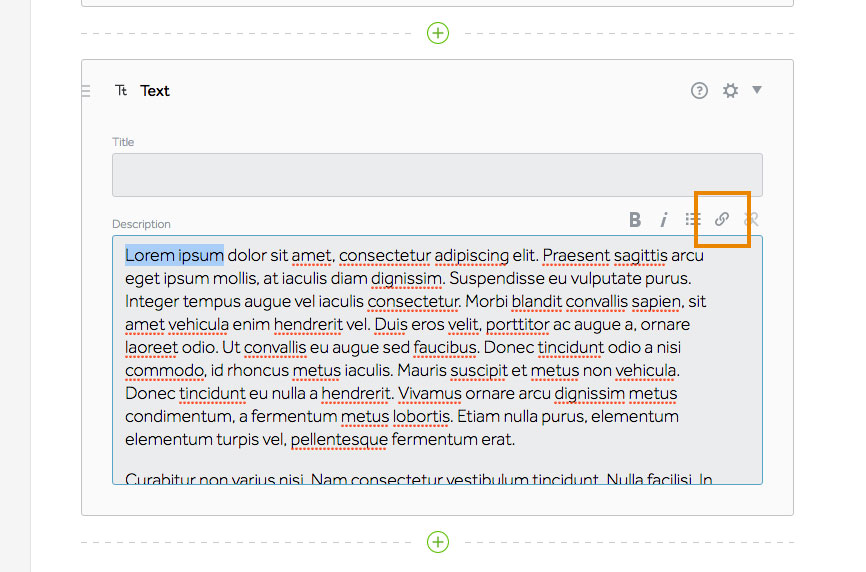 5. In the URL field, input
 mailto: and then the email address
(example: mailto:
[email protected]
).
6. Select 
Add
and it will generate the link.
To see an example of a mailto: link, click here to see it in action!