Developer tools allow you to make and add HTML content blocks to your website.  Here are the steps to gain access:
Note: Only Owner and Admin roles can access the Settings panel. If you are a Contributor, you will need to ask the site Admin to give you access.
1. Select Settings (gear icon).
2. Select Users & Roles.
3. Select the edit link next to the user email you want to grant access to:

4. Check the Developer box and select Save.

5. Log out and log back in.
6. You should be able to see an additional Developer icon on your navigation menu (the box with arrows next to the gear icon).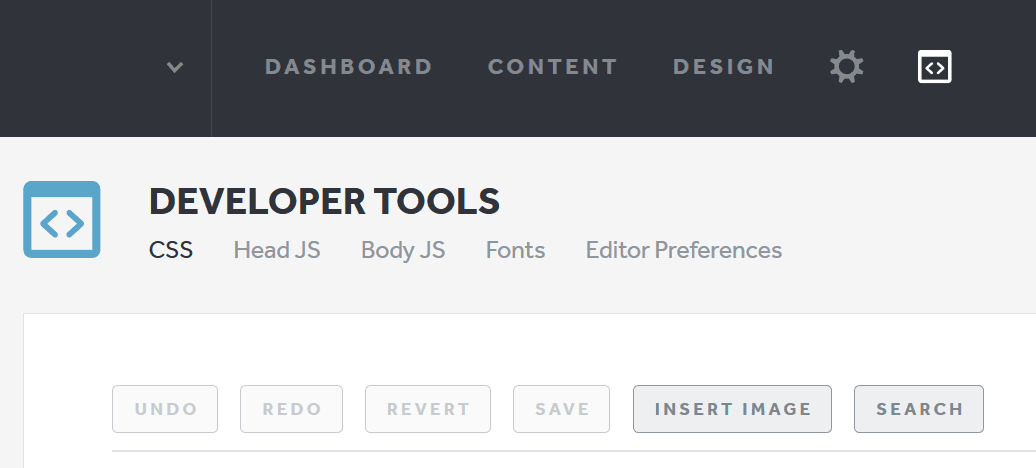 CSS & Javascript overwrites any changes made in the design tool.  We suggest that you consult with our support team before making any significant changes.