To show or hide a specific page from your navigation (but will not make it invisible to the public web):
1. Select Content in the Dashboard navigation bar.
2. From here, you will want to make the page invisible from your navigation. Select the gear icon on your page and toggle off Show in navigation.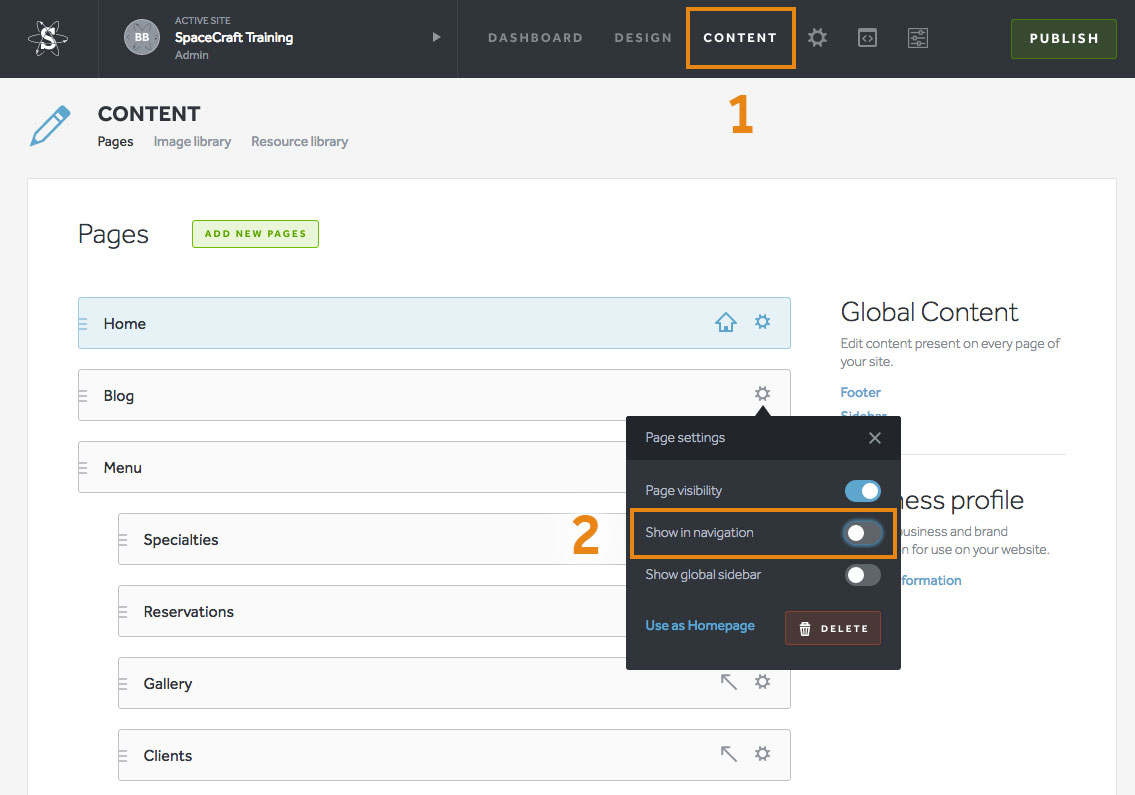 Note: If published, the page is still visible by the page's direct URL, but will not be shown in the navigation menu.