1. Select Design in the Dashboard navigation bar.
2. Select the specific page through your site's navigation menu.
3. Select the Page tab in the righthand design panel.
4. Click the Settings icon (gear icon) in this panel.
5. From here, you can tick the boxes to hide the header, navigation, or footer on that specific page.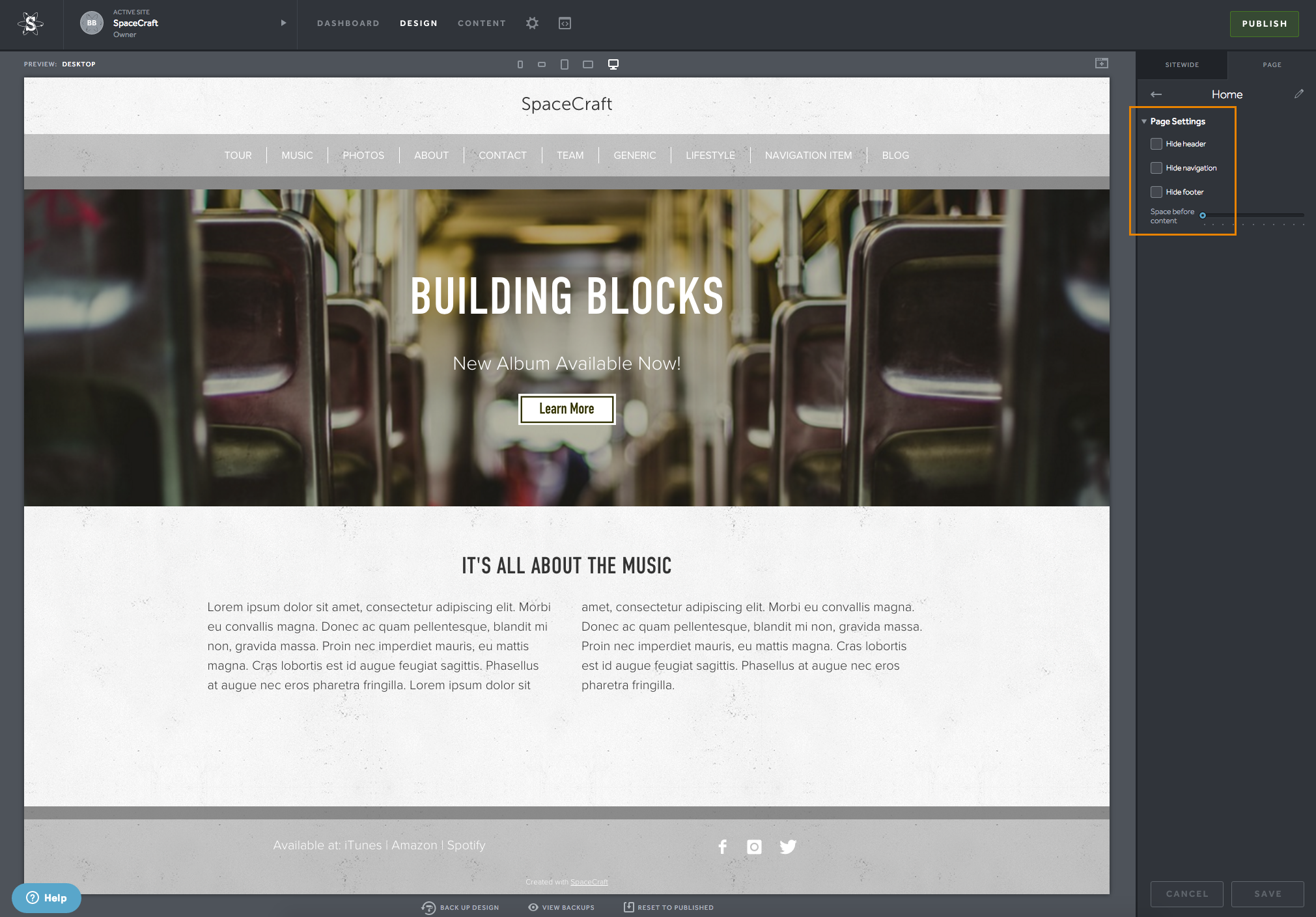 6. Select Save and Publish to make your changes live now.