To make a text link open into a new browser window:
1. Highlight the text you want to make into a Hyperlink and select the Hyperlink icon that appears as a chain-link.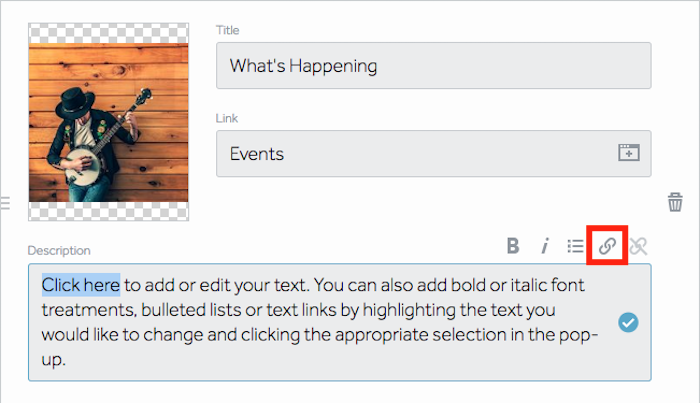 2. Click on the "Open link in a new window" icon next to the Add button.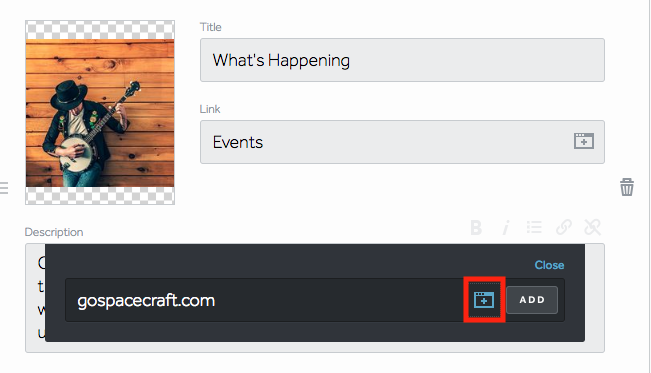 Note: If the icon is blue, that means it is on and activated. If it is gray, that means it is off.