Content blocks are sections of your website that are editable from your Content tool. Blocks comprise the content and media of your website, and they will stack from top to bottom on every page. There are many different types of blocks for you to choose from, allowing you to customize each page to your specific needs.
Here is an example of a content block: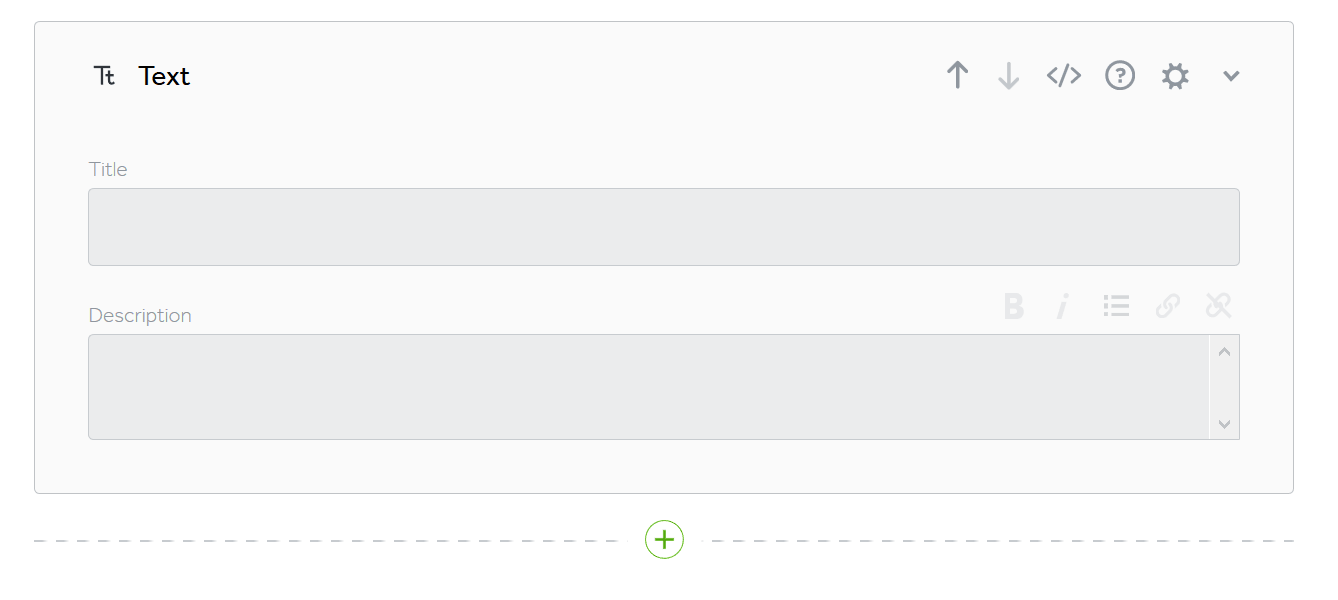 Adding blocks can be done by clicking on the green plus sign between content blocks. Note that certain
Pages
do not allow certain blocks, due to its purpose. If you want to add a certain block but don't see it in the list of available blocks, try adding it on another page, or build a different type of page so that you can add the block in.