Would you like to add or remove the sitename from your site? Here is how:
1. Select Design
2. Select Header & Logo under Sitewide
3. Select Do not include or a position in the Sitename dropdown menu. A logo must be uploaded for this option to appear.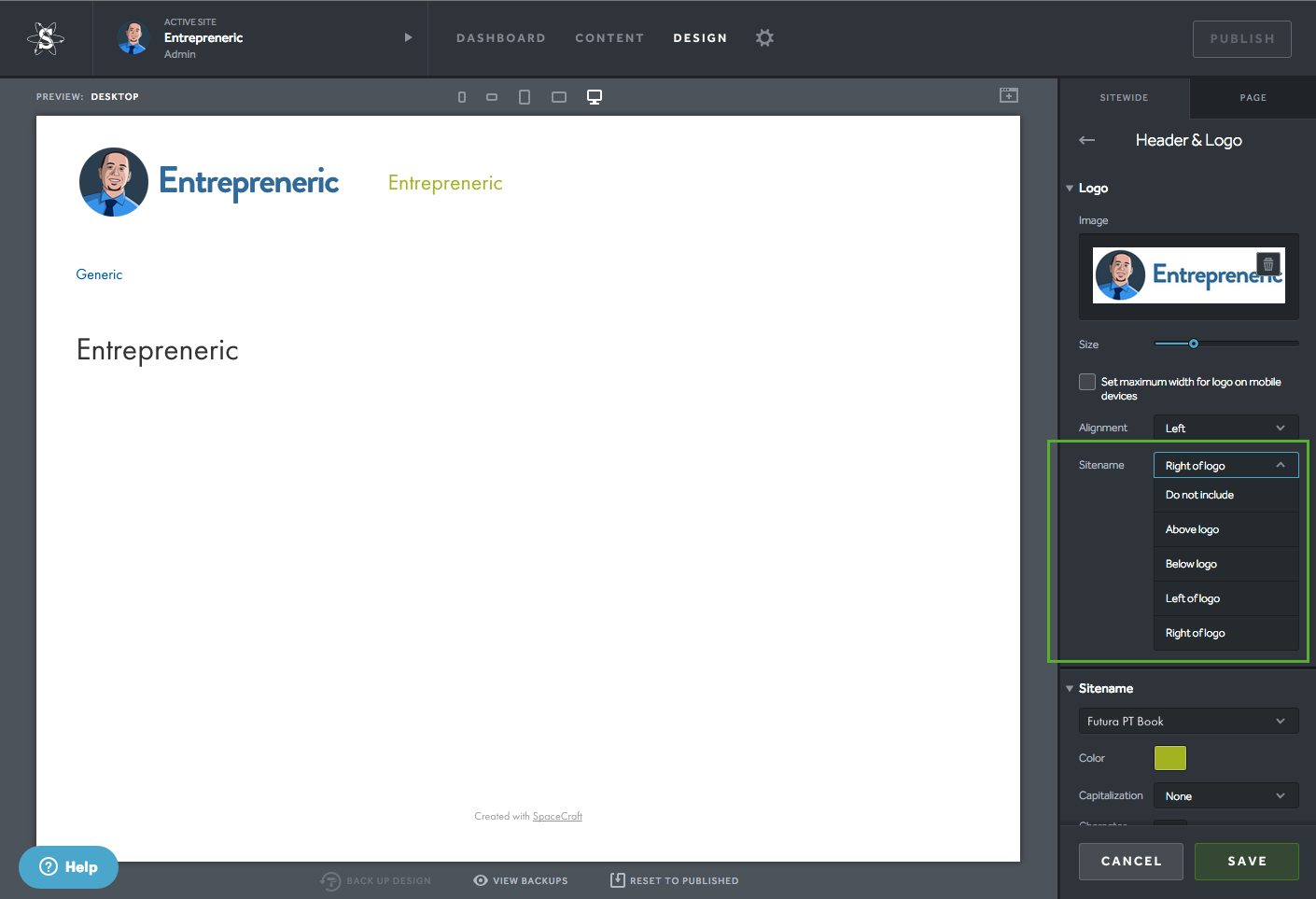 Note: You can also change the position of your sitename here too.