To add a sidebar:
1. Select Content in the Dashboard navigation bar.
2. Select Sidebar under Global Content.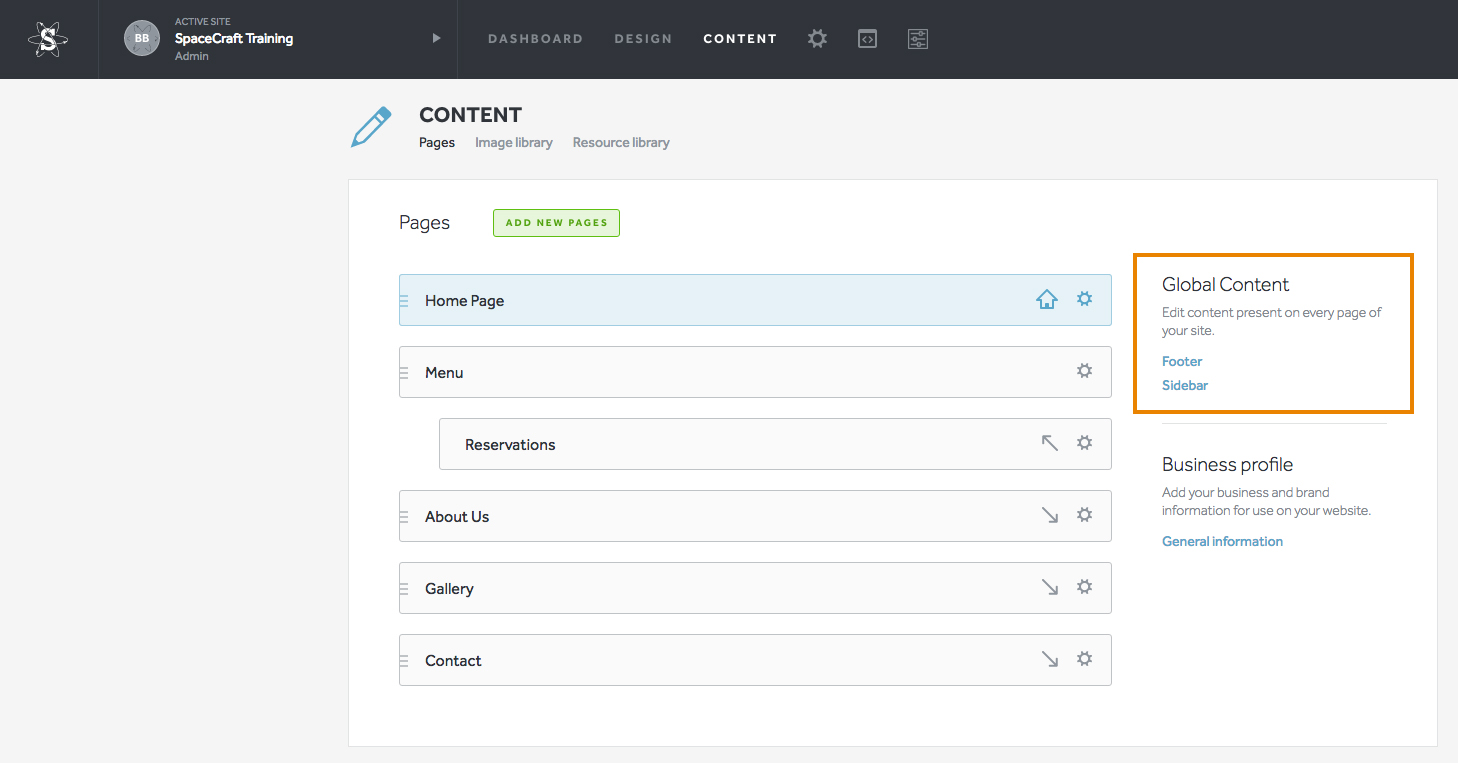 3. You will see Visibility on the right side, toggle it ON.
4. Add your Content blocks to your sidebar.
5. Select Publish to make your changes live to your site.
Note: Keep in mind that specific pages of your website can have the sidebar turned on or off.