1. Access your Footer section under the Content tab in your dashboard
2. You will notice Footer on the righthand side, under the Global Content header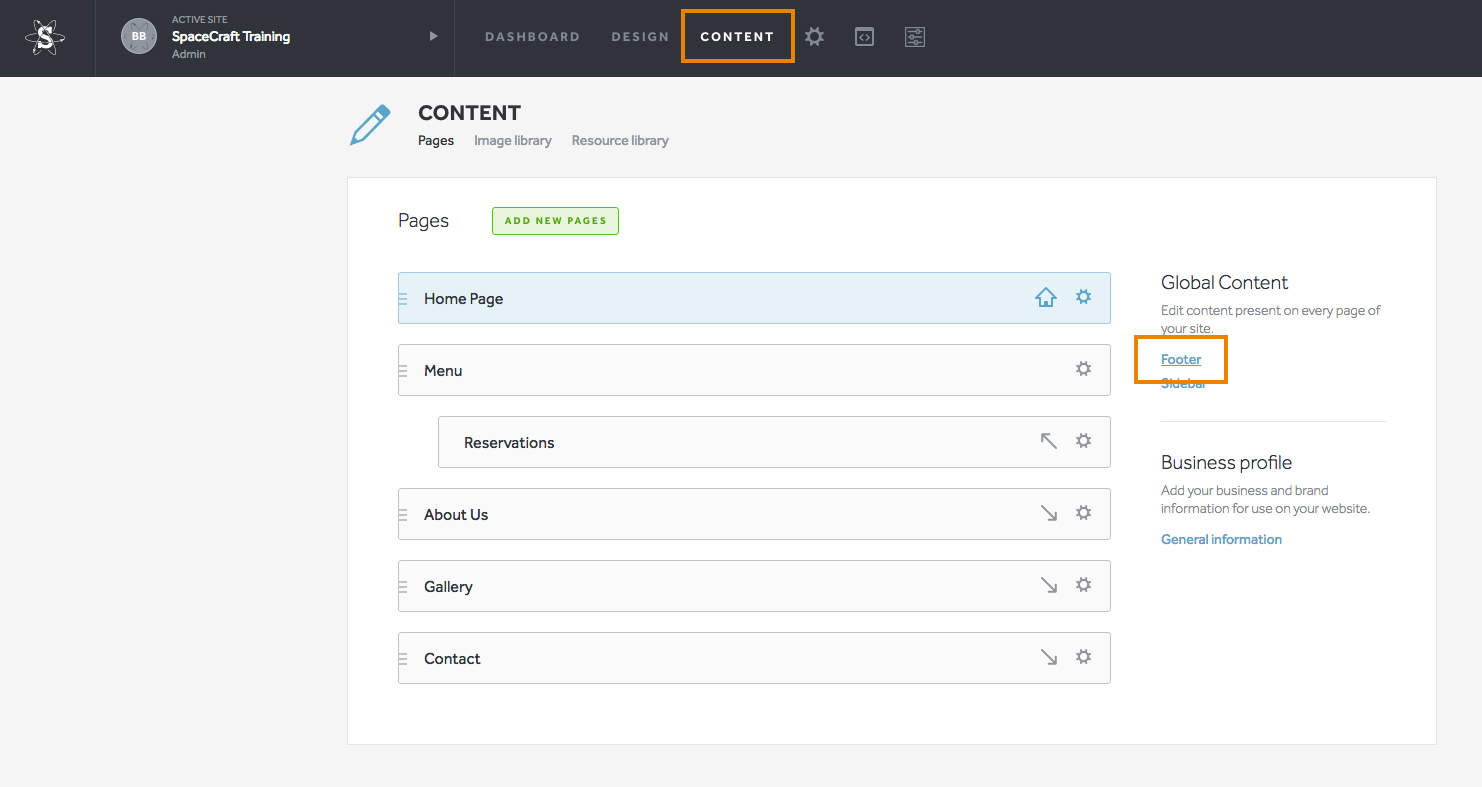 We only allow specific blocks for your site's footer. Please view this screenshot to see all the available content blocks for your footer:
1. Access the Content blocks available by clicking the green plus icon

Custom content and items can be added to the footer with the help of a developer or designer, contact us at (888) 534-2183 or support@gospacecraft.com to discuss this more.