It's important to give photo credit to the original owner of images displayed on your site. To give photo credit:
1. Select Content
2. Select Image library under Libraries on the right sidebar
3. Select the Edit button under the image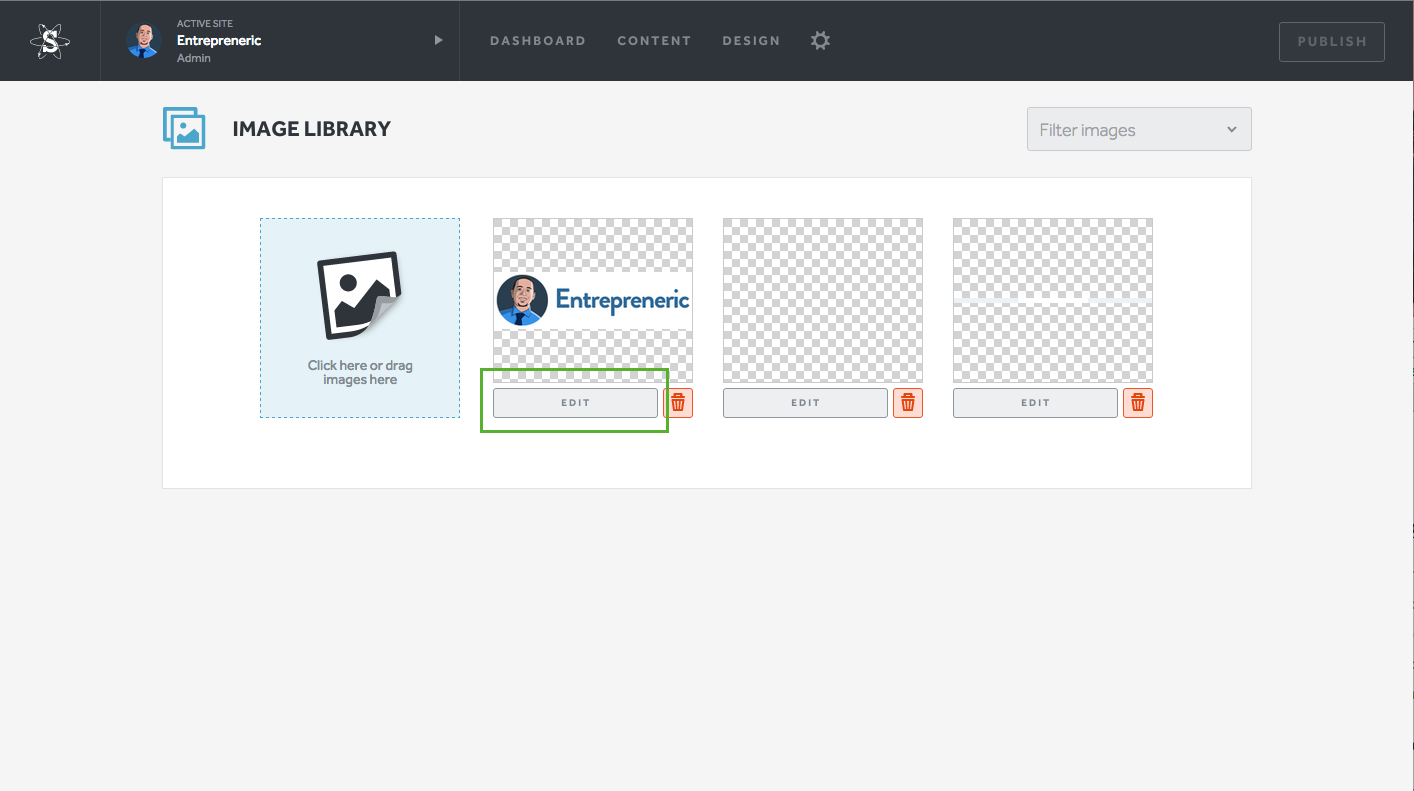 4. Complete the two fields Photo credit and Photo credit URL: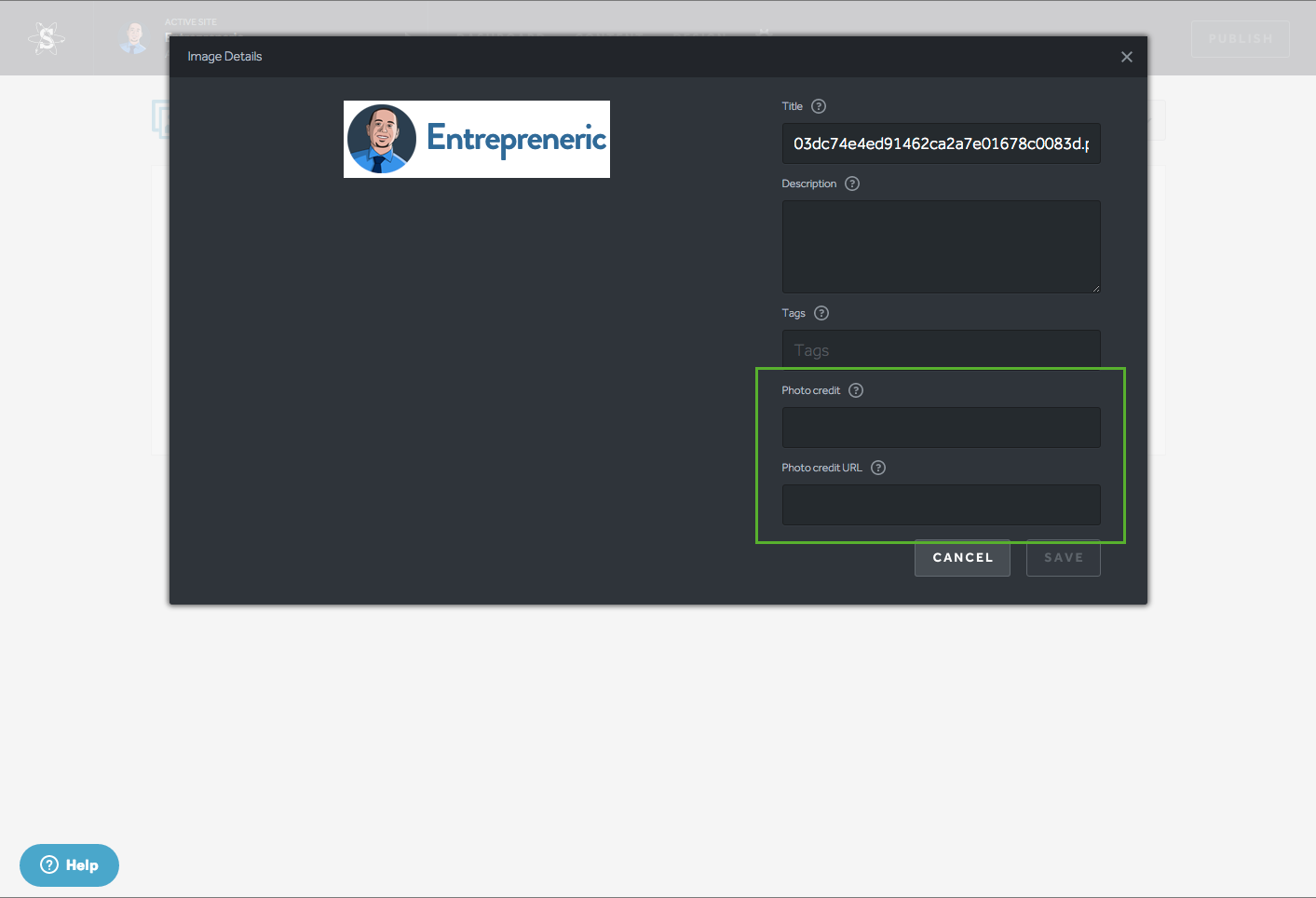 5. Select Save
You can also find this window under the image details in an image and/or image gallery blocks.