This issue can happen when you have pointed your DNS to SpaceCraft but have not added your domain to our site settings. This is a very simple problem to fix: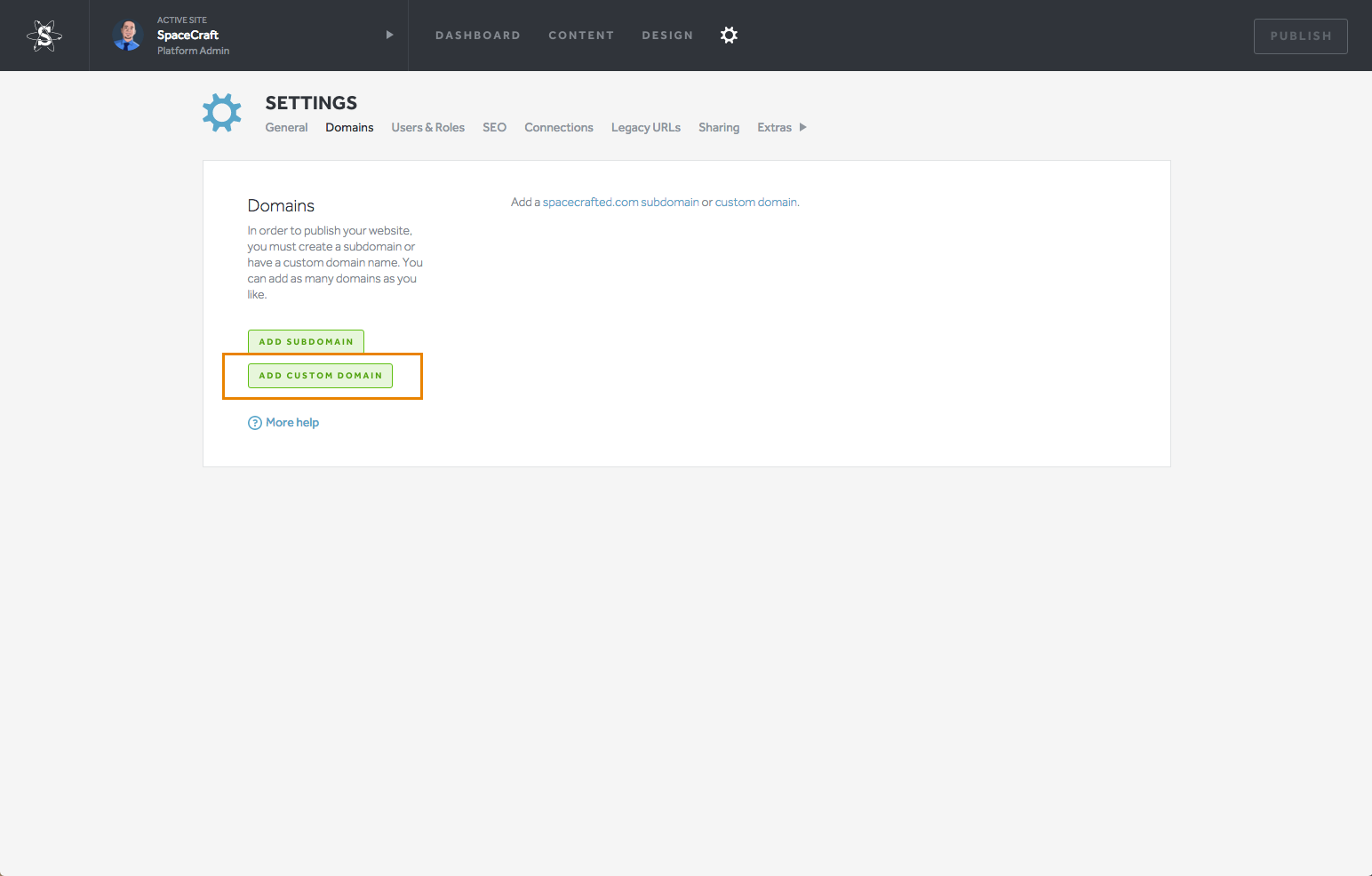 1. Select Settings (gear icon) in the Dashboard navigation bar.
2. Select Domains under the Settings header.
3. Select the green Add Custom Domain button.
4. Type your domain name into the text field that pops up. Do this step twice, enter the domain once with www. and without www.
5. Select Save.