You can add images to any page on your site. To add images:
1. Select Content 
2. Select the Page you want to add images to
3. Select the green + button icon below content blocks
4. Select Image or Image Gallery
A. Image: Image blocks allow you add one image with title text and description text.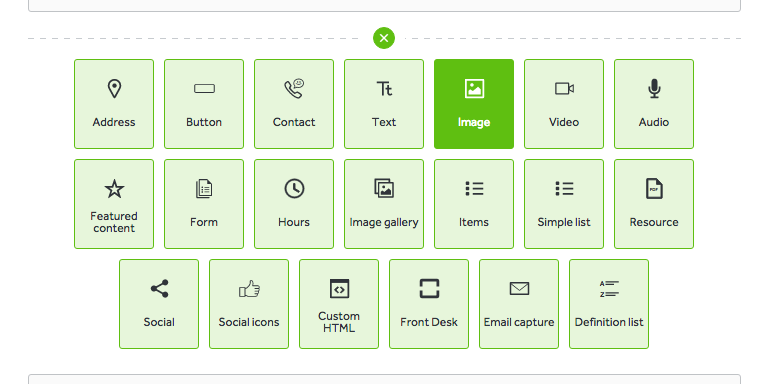 B. Image Gallery: Image Gallery blocks allows you to add unlimited images to a block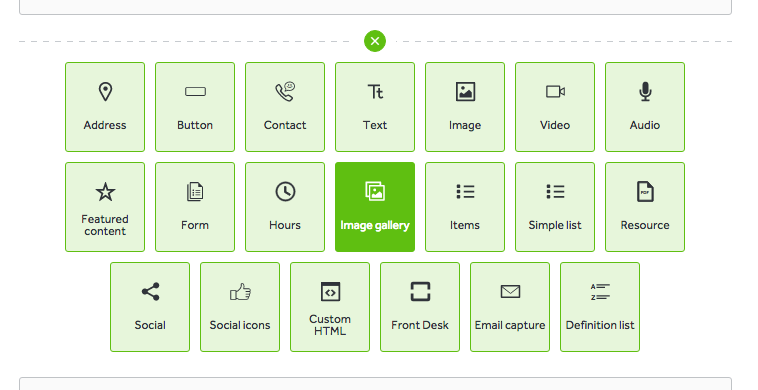 5. Select the green Publish button