We recommend you visit our official pricing page to compare our 4 different subscription levels, that way you find the one that is right for you.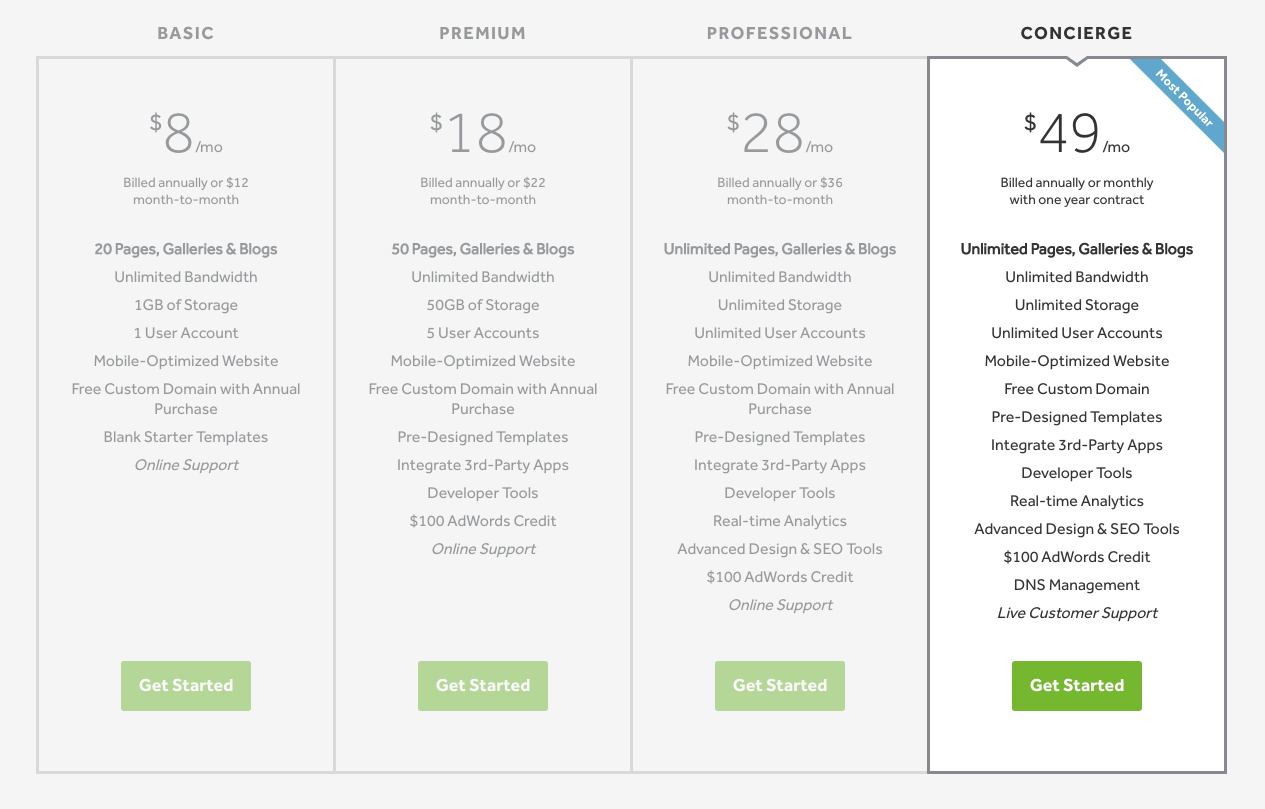 Once you are ready to get started with a new subscription, login to your SpaceCraft account and upgrade your subscription through your account area. Keep in mind that our Basic subscription is only available to customers who use our three "Basic" templates.
We have account specialists available to answer any additional questions you have about our subscriptions at (888) 534-2183 or [email protected].