You can find the exact renewal date of your annual or monthly subscription in your account panel:
1. Select Active Site in the Dashboard navigation bar.
2. Select the Account button: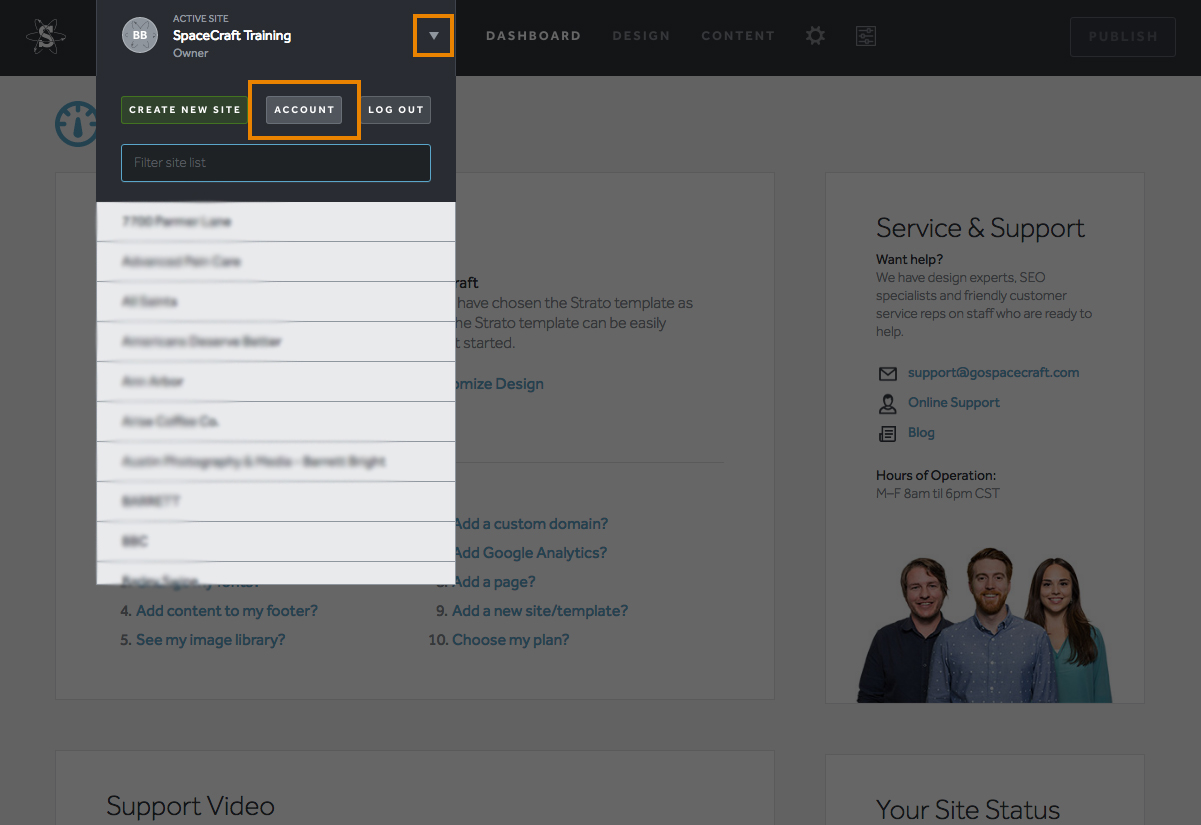 3. Select Subscriptions under the Manage Account header: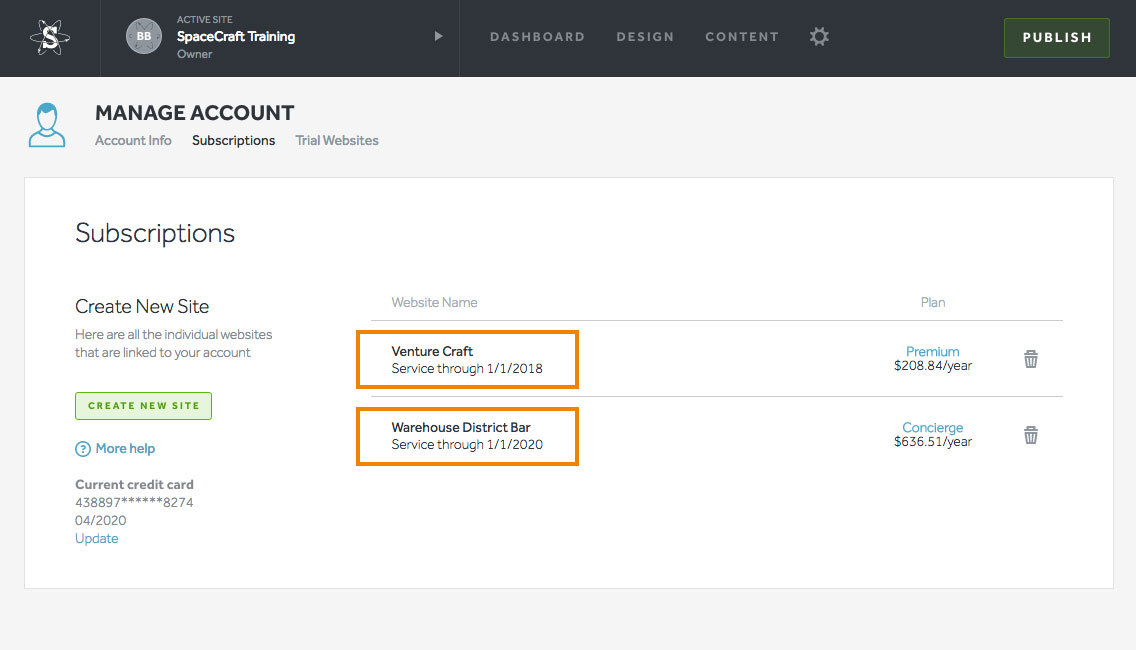 4. The renewal date is located under each active subscription, it will show you this: "Service through XX/XX/XXXX"
Suggestion: We recommend setting yourself a personal reminder including your renewal date to avoid any unexpected charges to your card on file when it comes time to renew.