The following process does not walk you through terminating your account. Steps below show you how to delete a website from your SpaceCraft account (only designated Owners can delete a site). Deleting a website will cease any reoccurring payments for the subscription.
1. Go to the Admin Panel under Active Site on the left side of the Dashboard navigation bar.
2. Select the grey Account button: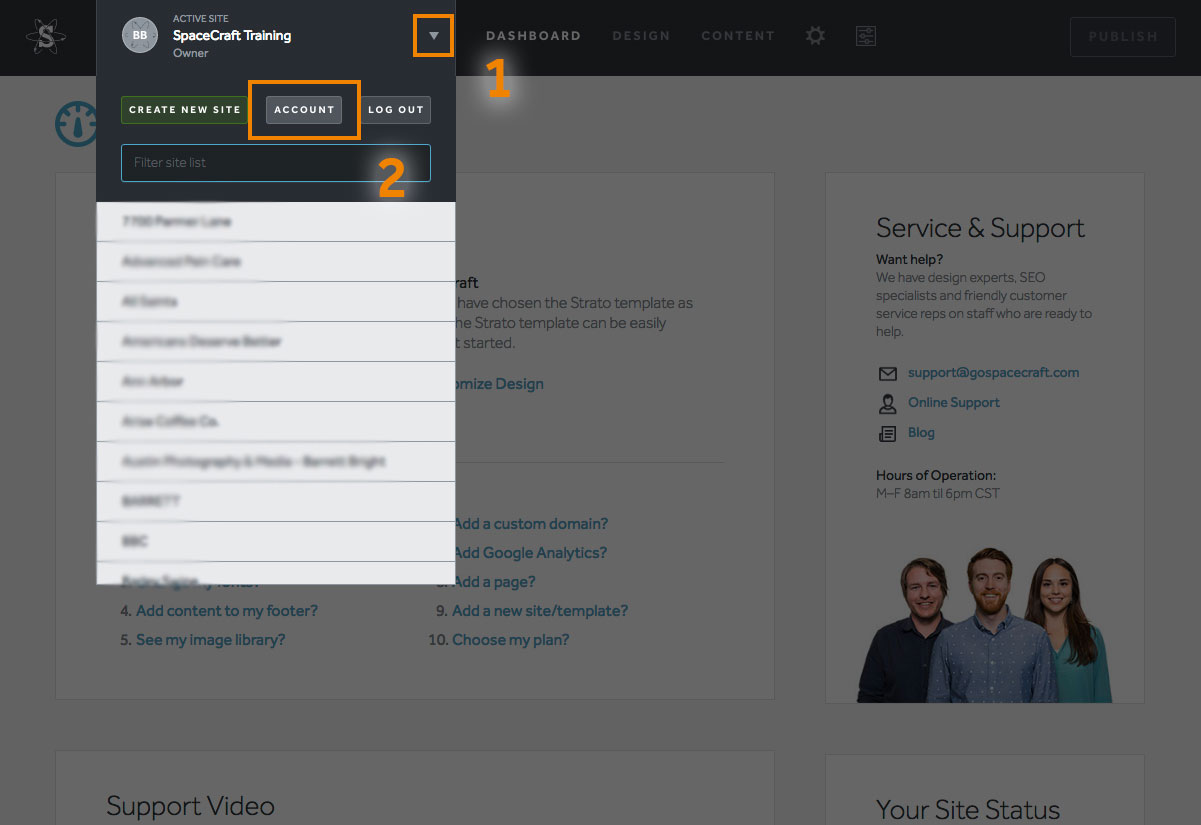 3. Select Subscriptions under the Manage Account header.
4. Select the Trash icon to initiate the deletion prompt, then hold the red button for 5 seconds to delete.
Important: Sites are unrecoverable after being deleted/cancelled, we highly recommend saving your content and images to your computer before you cancel the subscription.