Follow these steps to change your site's button font choice:
1. Select the Design tool in the gray navigation bar.

2. Be sure you are in the Sitewide tab on the right-hand sidebar, and then click Styles, and then Controls.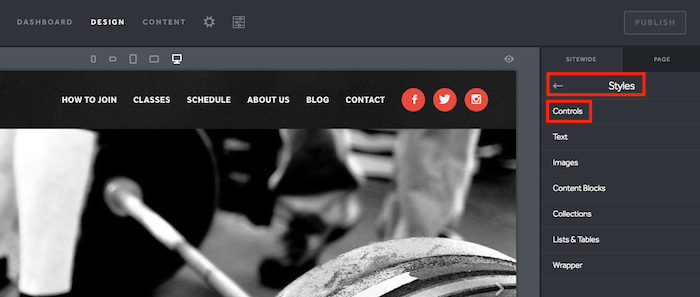 3. Under the Buttons menu, change the font choice of your buttons.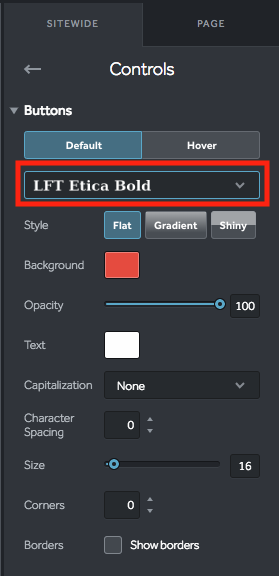 4. Select Save and Publish to take your changes live!