Deleting a block will remove it and its content from your webpage.
You will always want to be 100% sure you want to completely remove a block when you press the red Delete button. At this time, we do not have an undo option available when you delete a block in your Content panel and we cannot recover deleted blocks by an automated process.
One solution to ensure that you don't lose any content is proofing and saving it within a separate document on your computer.
To delete:
1. Click on the Content tab in the gray navigation bar, and select the page you'd like to remove the block from.
2. Locate the block you'd like to remove, and click on the gear icon in the top right corner of it.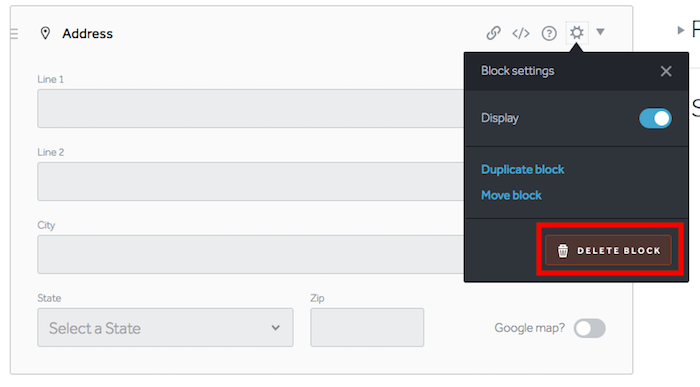 3. Click on the red Delete Block button.
Note: We recommend saving the content by turning the block invisible, rather than deleting it entirely. Deleted blocks cannot be retrieved.