You can add new events directly from the dashboard, separate from what Eventbrite pulls in.
If you need to add your Eventbrite connection, see this article here to get started: Getting Started with Eventbrite
1. Enter your Collections area by first entering the Content tool from the gray navigation bar.
2. Select Collections in the sub-navigation area.
3. Select Manage next to Events: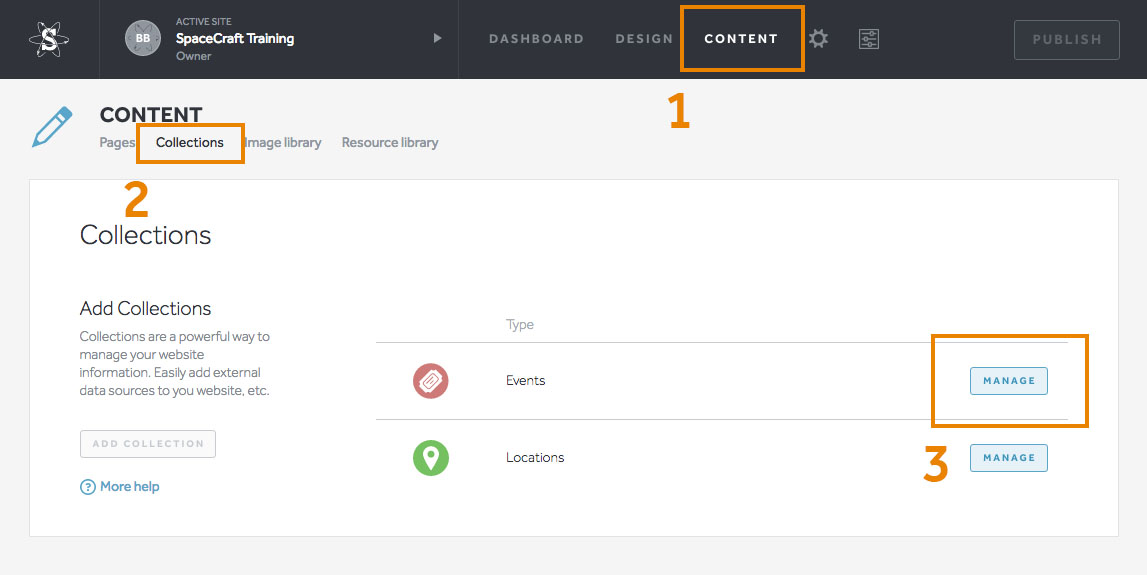 All of your Events will populate in this panel. In the table of data, you'll see that Events pulled from Eventbrite are indicated by the Data Sources column, otherwise, it will show "My Events".
4. Select the Add New Event button to immediately add a new event from your dashboard.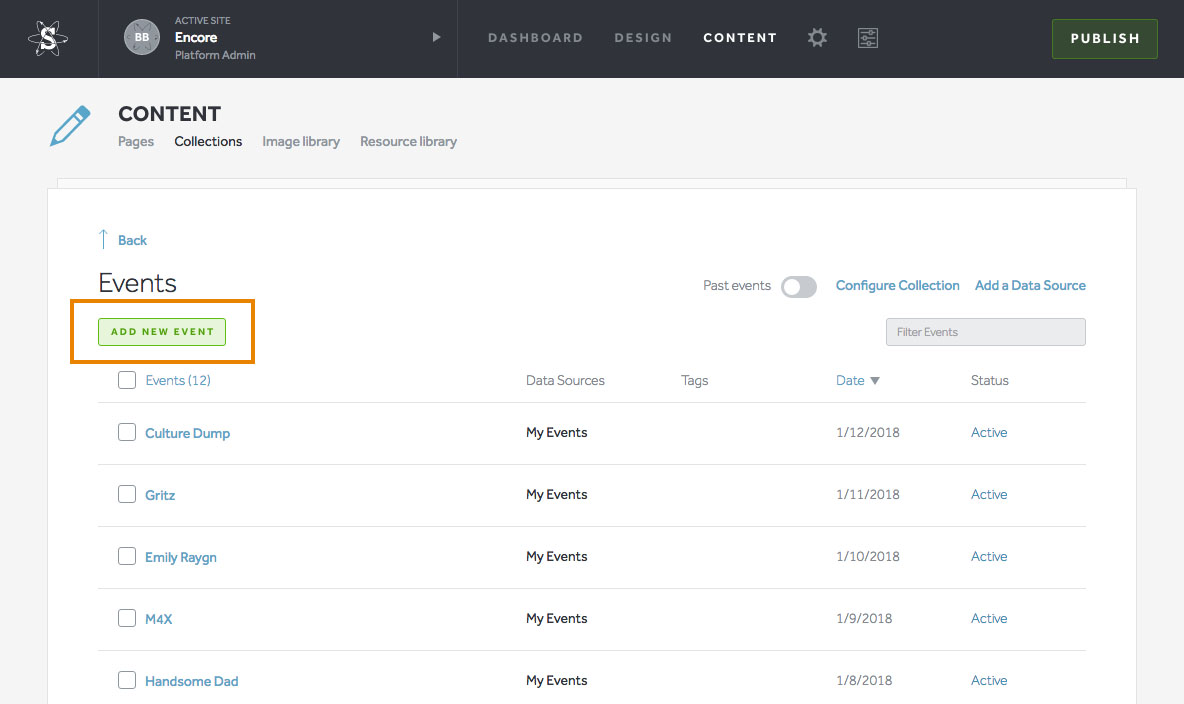 5. It will open an area for you to input your Event information. This area will allow you to enter your basic event details.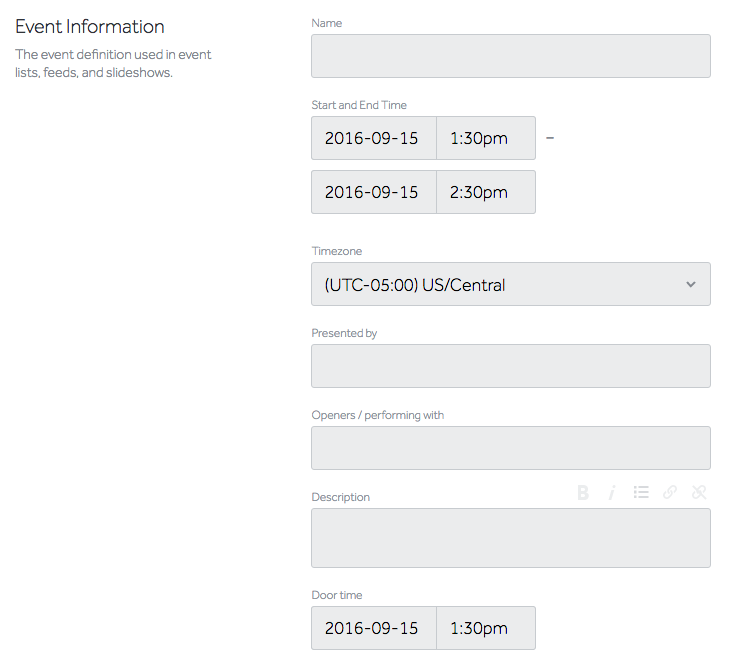 6. Below Event Information, you will see an area for Images, paste the URL to an image in this area.

7. Under Purchase Information select the ticket sales information.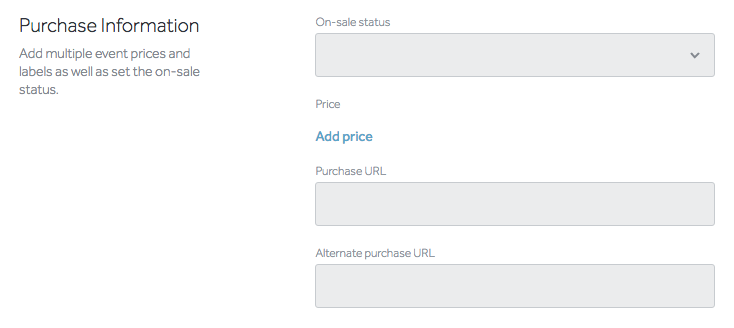 8.  Enable age restrictions and special instructions for your event in the Restrictions area.

9. Select your Venue under this dropdown. You may add new or more locations from the Collections area in your dashboard.

10. Under Media, add any URLs or extra information that you need to include in the event page.

11. Select Save to successfully add your event to the site.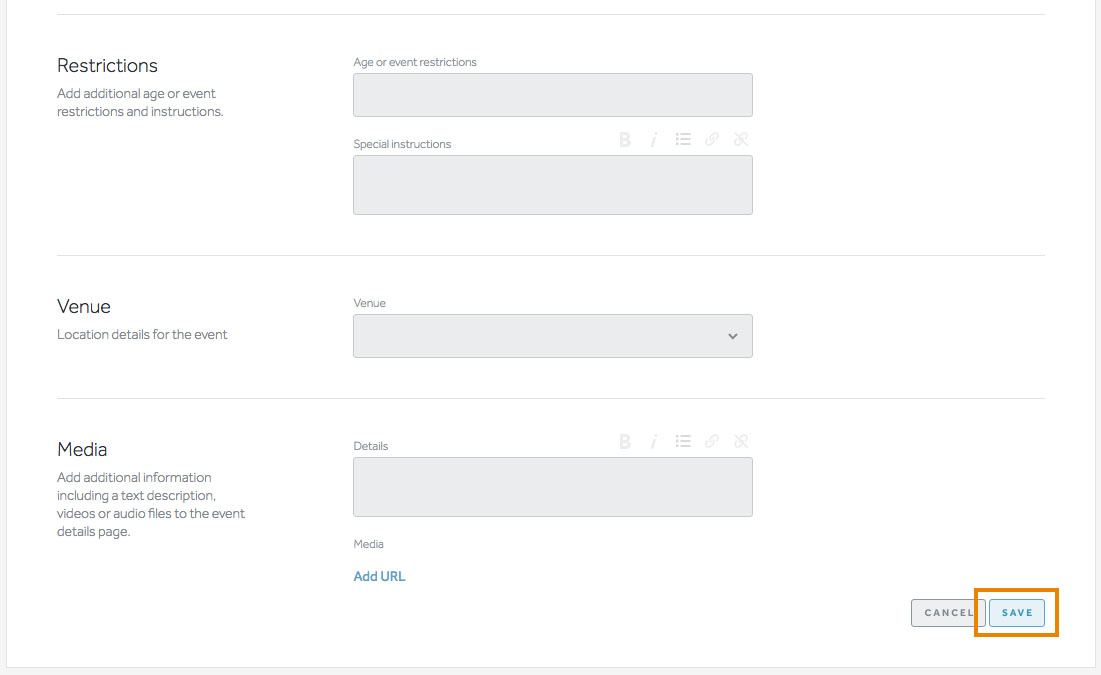 After the event is saved it will show up in your Events area. 
For more details on how to manage and configure your Events collections, view these articles:
How do I add a manual Event to my site?
How do I manage or configure my Events collection?
How do I choose which of my Events are Active, Inactive, or Scheduled?