Audio blocks are a great way to display music files and podcasts. To add audio into the blocks, you will need to get the embed codes or URLs from your audio source.
Note: We are able to read codes from Spotify, Soundcloud, or Bandcamp.
To add an audio block:
1. Select the Content tool in the gray navigation bar.
2. Select the Page you would like to add the audio block to.
3. Click on the green (+) plus icon in between the content blocks.
4. Select the Audio block option: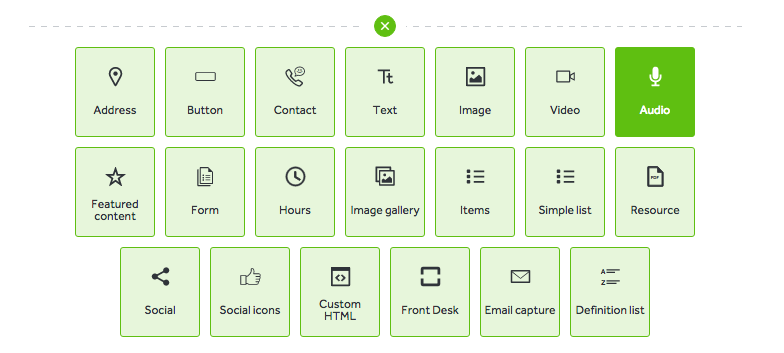 5. Add the embed code in the Embed code/URL into the embed code field.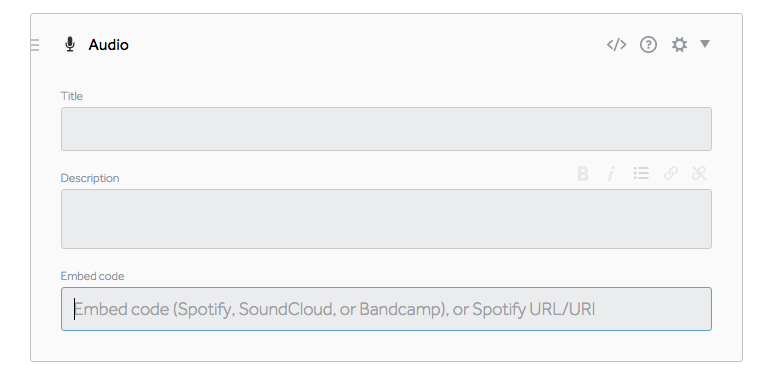 6. Add a title and description if necessary.
7. Click on the green Publish to take your changes live.