If you are wanting to add a Title Tag, Description and Keywords to only one page's SEO meta details, here is how:
1. Select Content in the Dashboard navigation bar.
2. Select the Page you want to change SEO details on, from your list of Pages.
3. On the righthand sidebar, select SEO and dropdown the settings your page's SEO.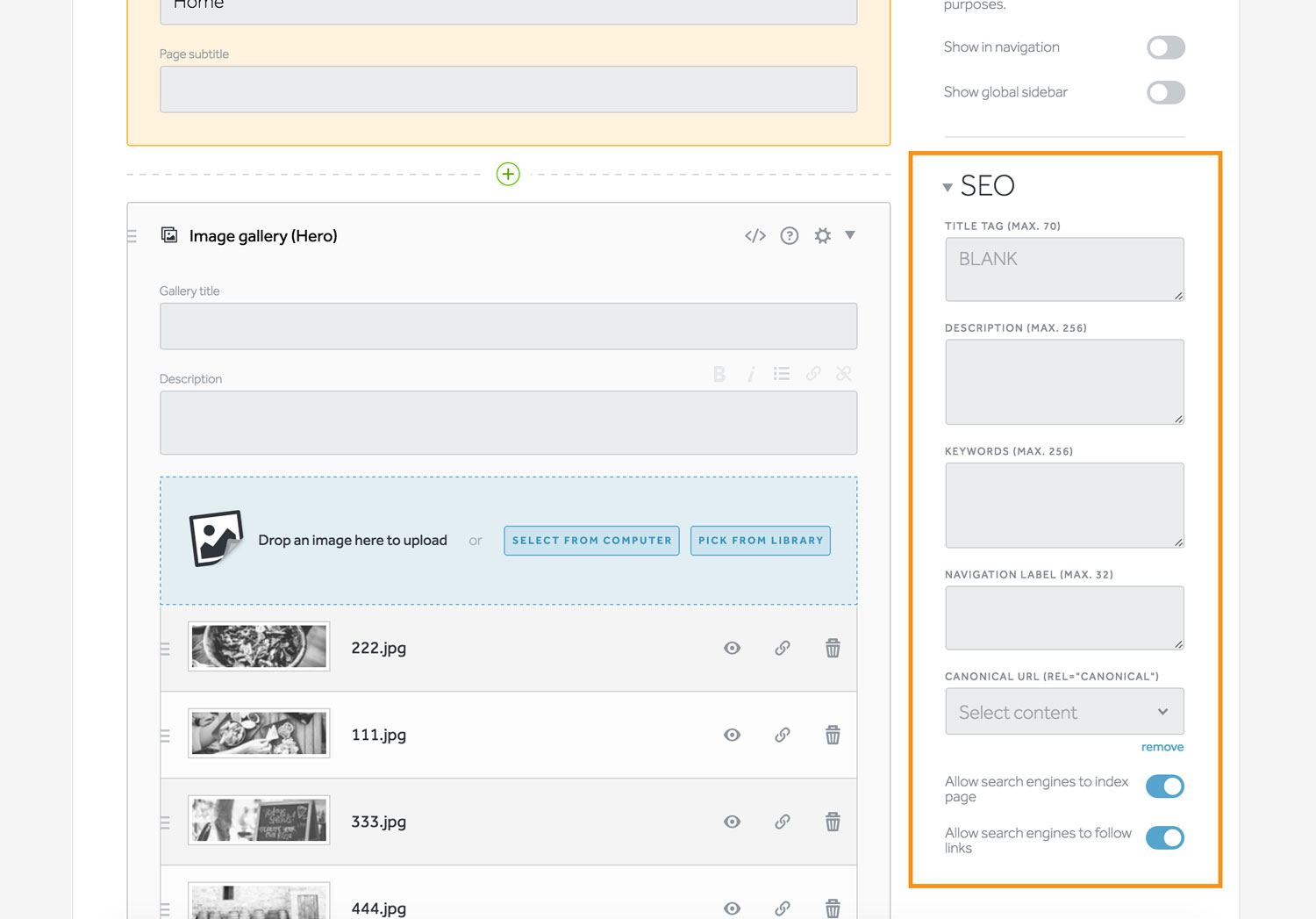 You will notice 5 input fields: Title Tag, Description, Keywords, Navigation Label, and Canonical URL.
Input your SEO content in the three field boxes; leave some or none blank if you choose.
Title Tag will change the title of the page that you see in your tab of the browser.
Description and keywords will add meta details to this specific page for search engines.
Navigation Label will allow you to set a different title/label for this page, seen in the navigation menu on your site.
A Canonical URL will help you to prevent duplicate content from being indexed.
The first toggle option will allow search engines to index your site and display it in search results.
The second toggle option will allow search engines to follow links and index in accordance to the first option.
4. After inputing your SEO details, select the green Publish button to make your changes live to your site now.
Note: Concierge includes Advanced SEO Tools, meaning that you have more control over your site's SEO and search visibility.