If you're experiencing issues with your Eventbrite event data not rendering correctly on your website, you will want to answer the questions and follow the steps below to troubleshoot your feed:
| | |
| --- | --- |
| Question: | Were the event changes—that are not rendering on the website—made more than 15 minutes ago? |
If your answer is "No", we recommend waiting at least 15 minutes for event data to pull from the Eventbrite API to your SpaceCraft website. If you are still seeing issues with your event feed after 15 minutes, please proceed to step one below to review your Event settings in Eventbrite.
1. Login to your Eventbrite dashboard: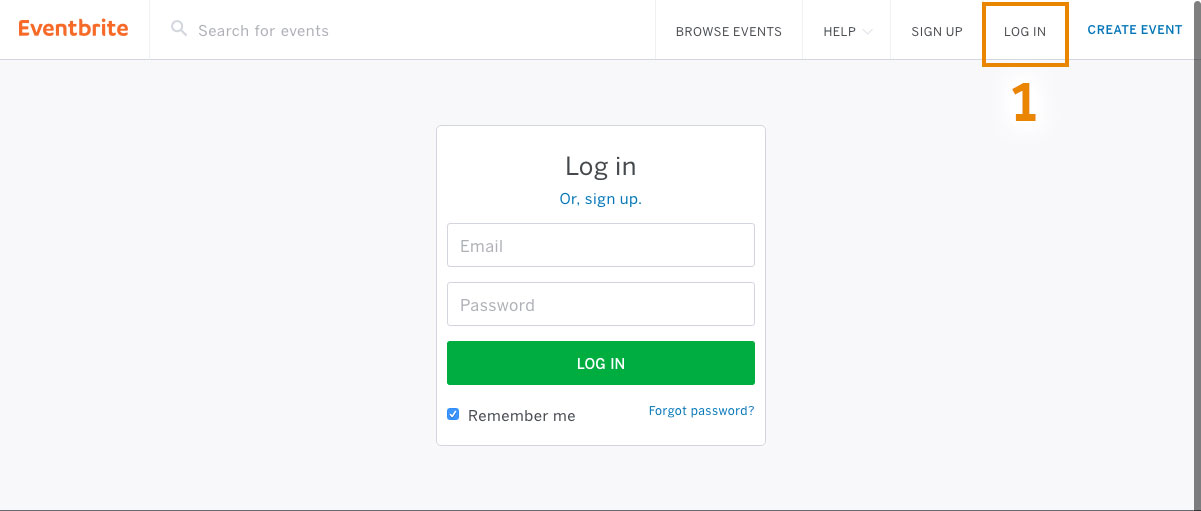 2. Select your profile icon, then Manage Events: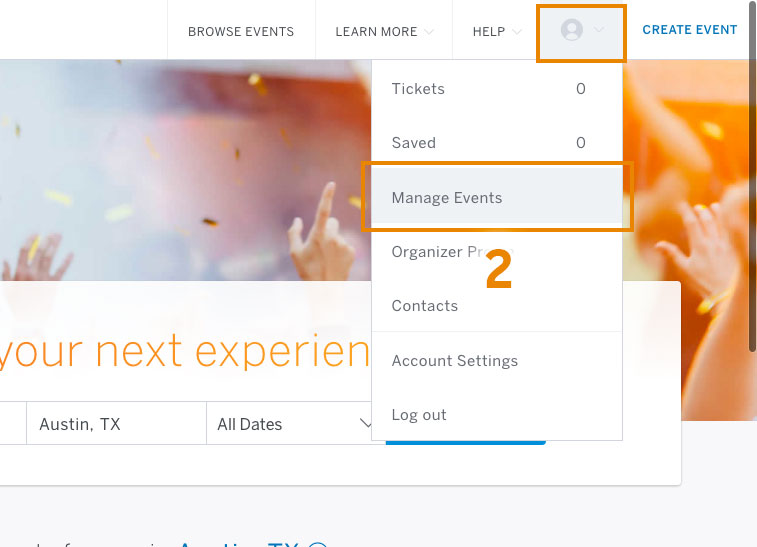 3. You will see all of your currently organized events. Select Manage under the event that you are having issues with, to view all of the event details: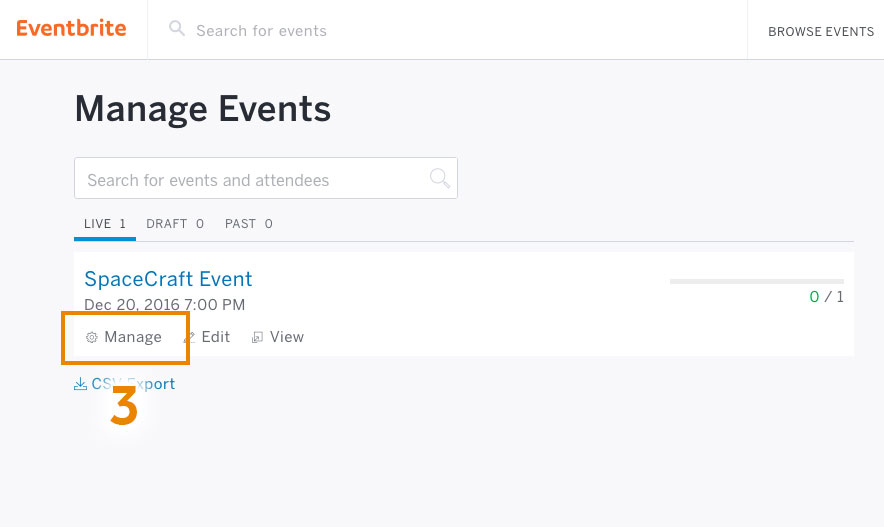 4. Confirm the following information is accurate for the event:
A) Event is set to Live.
B) Event Date and Year are correct.
C) Event Time is correct.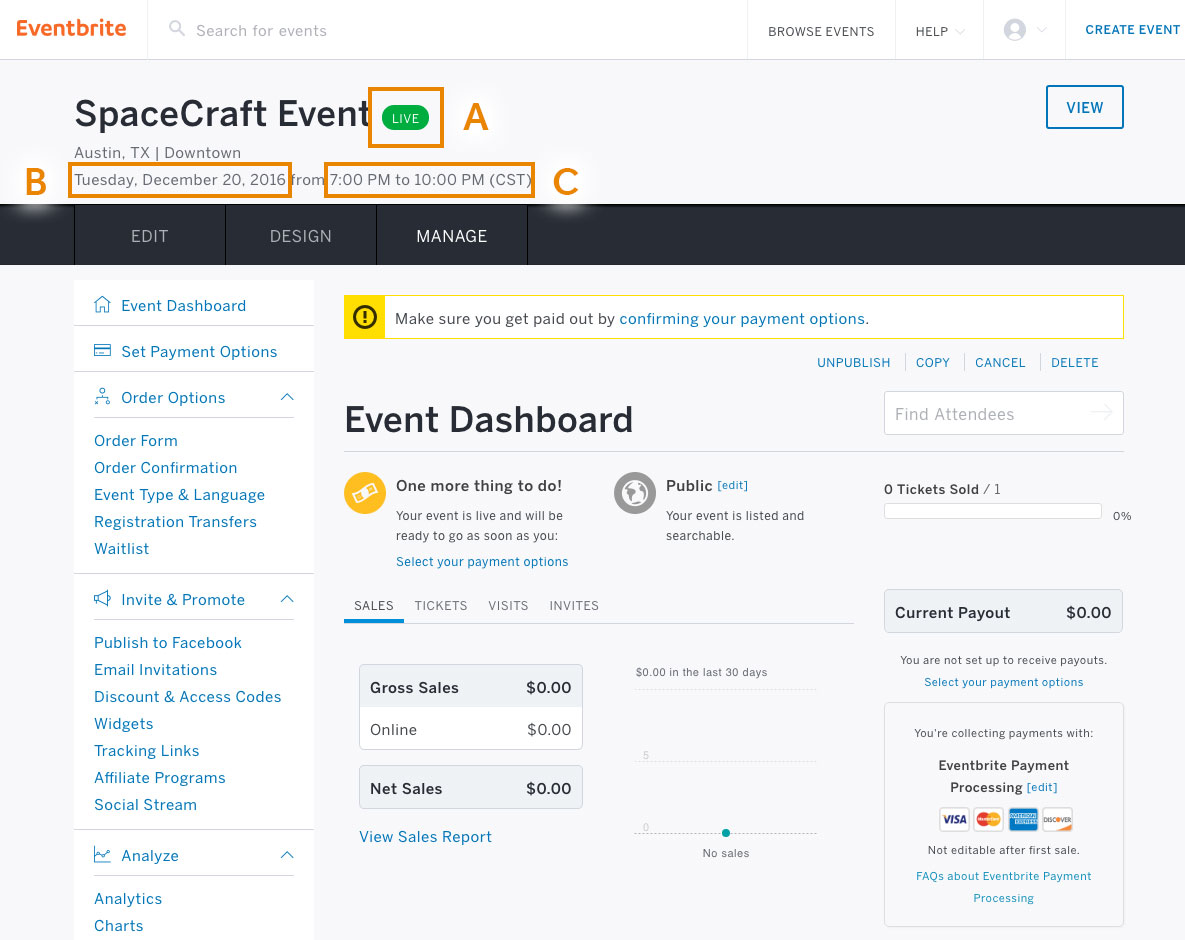 5. Now select the Edit button from the My Event panel to view your Event Details.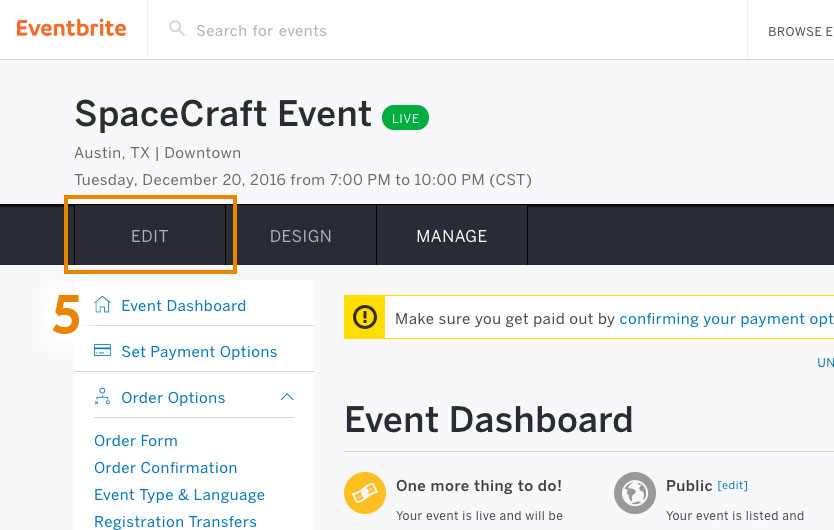 6. Confirm that a Location has been specified.
Important: We highly recommend selecting a location by clicking the (A) "Use past location" link, that way you won't be creating a duplicate event location.
A) - Use past location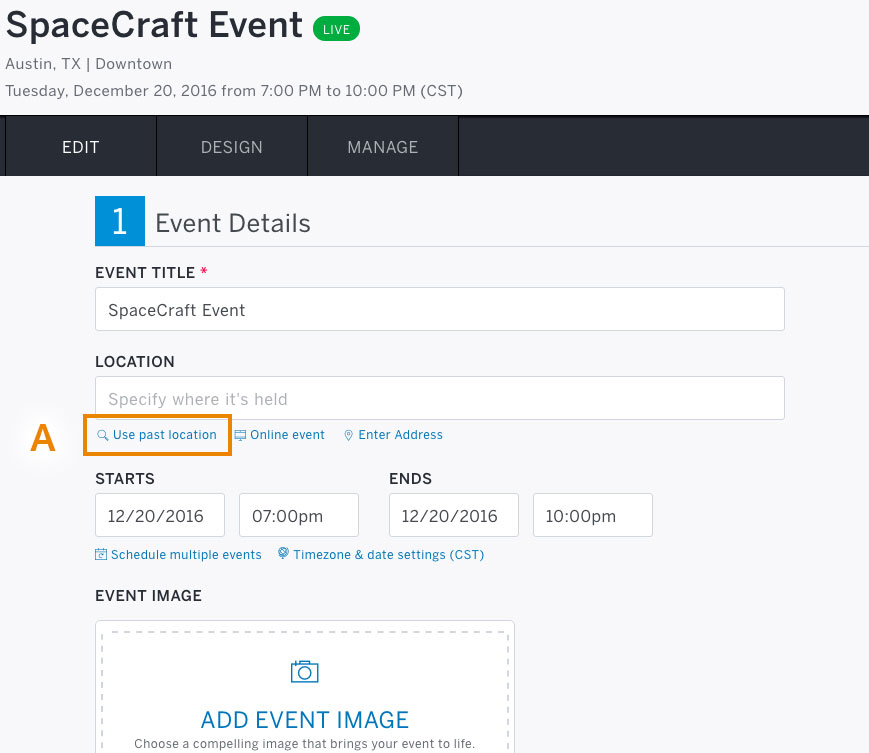 B) - Select a location from venues you've used in the past in the dropdown that appears.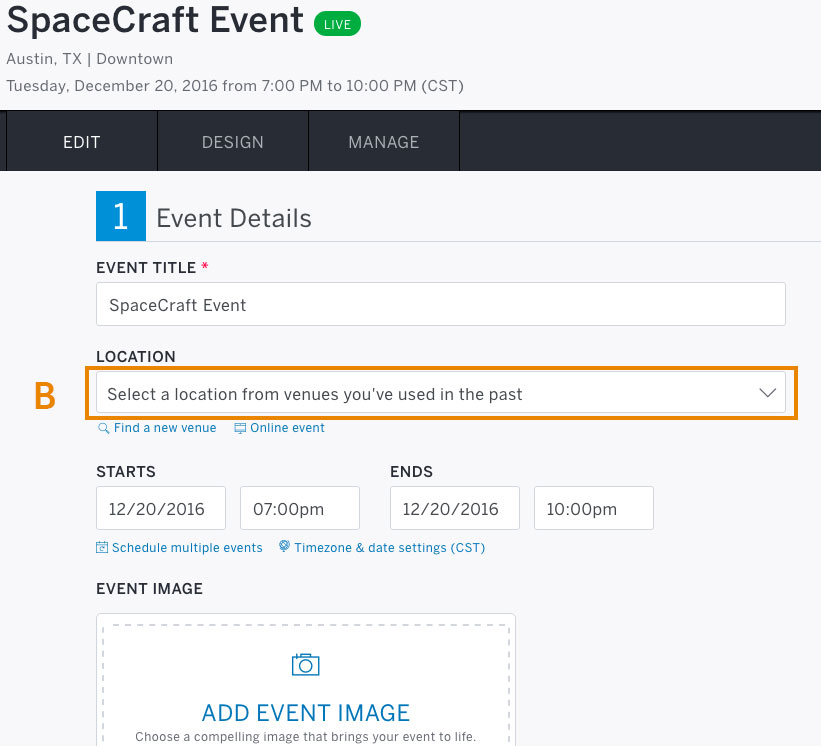 7. Select the Save button at the bottom of the Edit panel.
8. If after following the above steps, your events are still not displaying properly, please Refresh your Eventbrite feed by following the steps in this support article:
How do I refresh my Eventbrite connection?
If everything above doesn't solve your problem and you are still experiencing issues, please feel free to call our support line at (888) 534-2183. You will want to give them your Support PIN and let them know you've already attempted the steps in this article.