MINDBODY offers the best tools for online bookings, point-of-sale and marketing solutions. Together, we provide a fantastic solution for building and promoting a powerful web presence. MINDBODY's branded web tools provide the best way to integrate with MINDBODY Online.
IMPORTANT: In order to use your MINDBODY widgets, you'll need to use our fitness-specific templates, or add your widget through an HTML block.
Getting Started:
To get started, please access our MINDBODY Partner page to view and choose one of our pre-configured MINDBODY Templates. Otherwise, you may signup for one of the fitness-specific templates, found on our Templates page.
If you desire to add a MINDBODY widget to any one of your pages, it is simple to add the widgets with the MINDBODY block or an HTML block. Follow the steps below to add the special block to your SpaceCraft + MINDBODY website.
1. Select the Content tool from the gray navigation bar.
2. From the Pages area, select the page you wish to add your HealCode block to:
3. From your page, select the green (+) icon between the currently placed blocks:

4. Then, select the MINDBODY option, from your list of block options (you may also paste the code into an HTML block in the same way):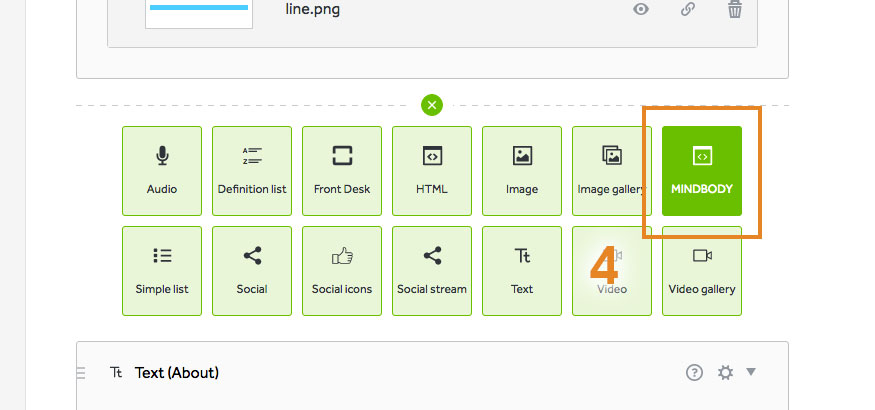 5. You will need to insert the embed widget code from MINDBODY for the unique widget you are trying to place on your page. So, now login to the MINDBODY Branded Web Dashboard: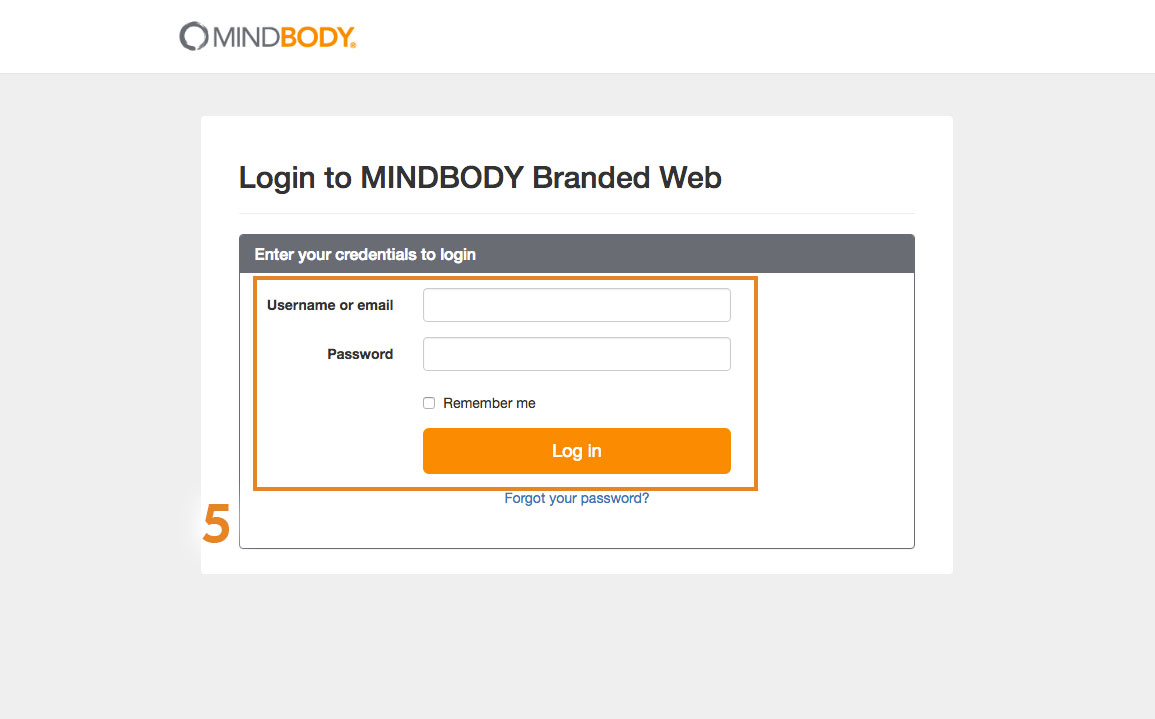 6. In your main Branded Web Tool Dashboard page, select Widgets in the top navigation bar: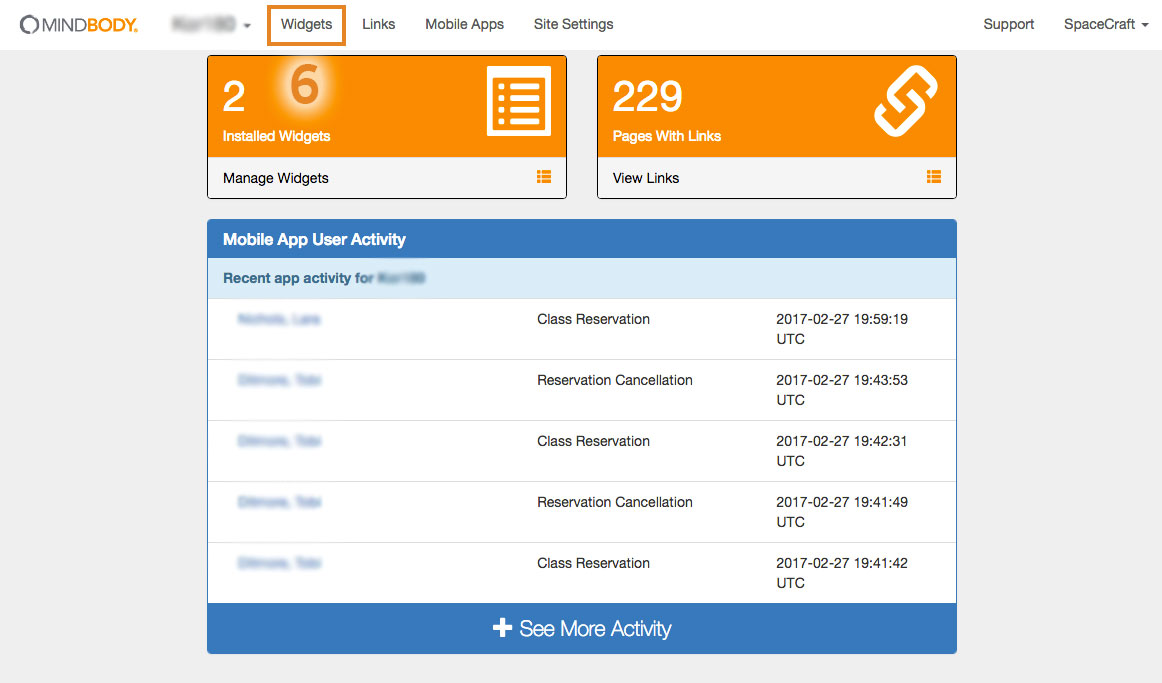 7. From here, select the title name of the widget that you are trying to place into your site: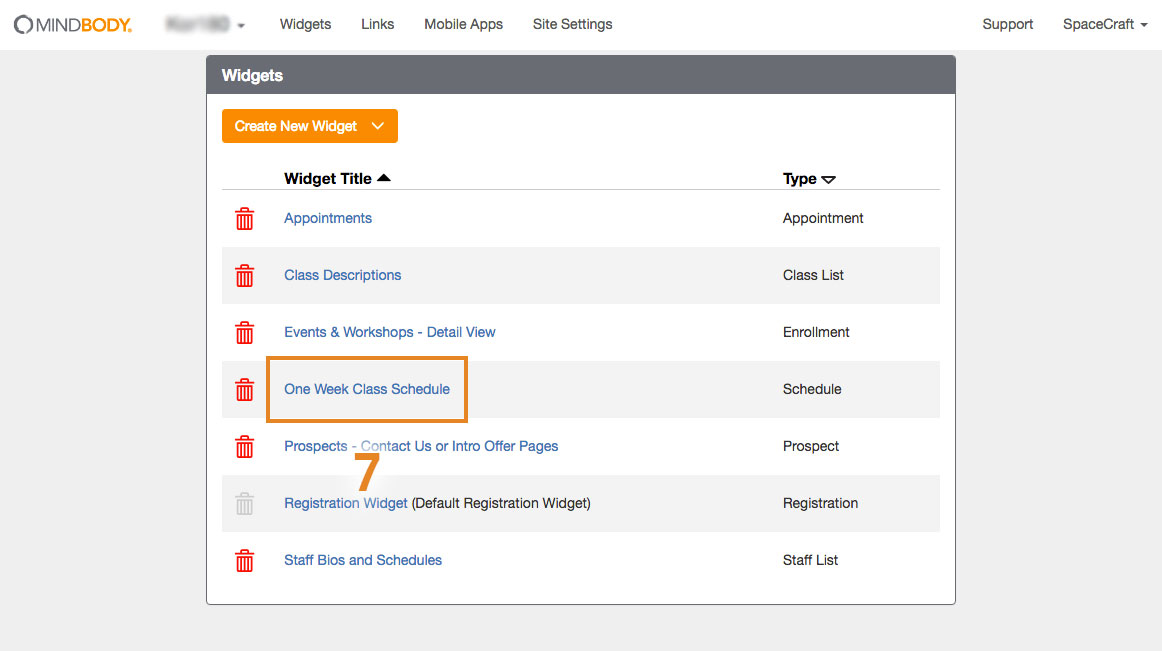 8. Scroll down to the very bottom of the Edit widget page until you see the blue Deploy Your Widget area, then select the large green Copy to Clipboard button: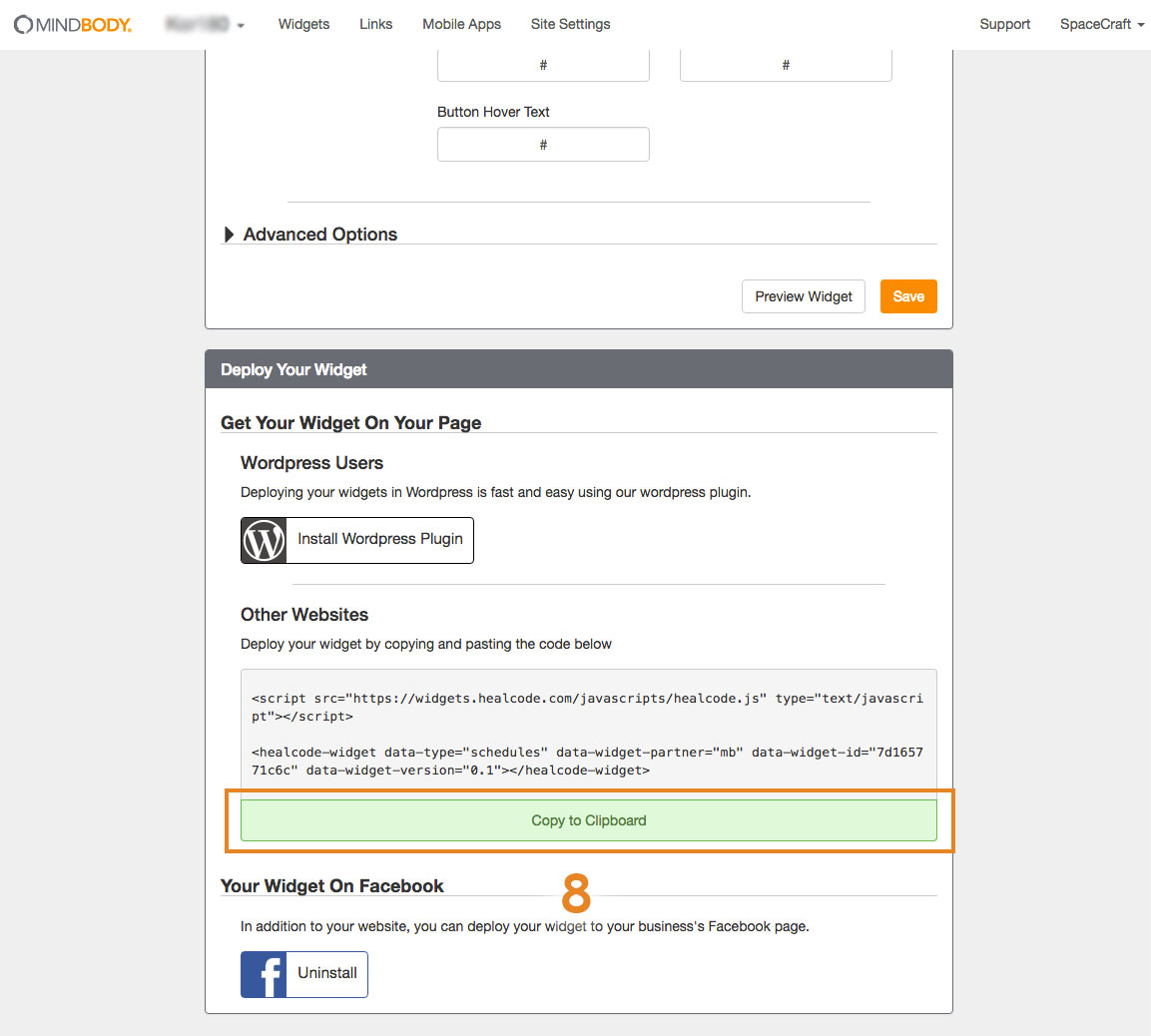 9. Now, with the embed code copied to your clipboard, go back to your Dashboard and paste the embed code into your MINDBODY block.
(Right-click and Paste or CMD+V for Mac | CTRL+V for PC)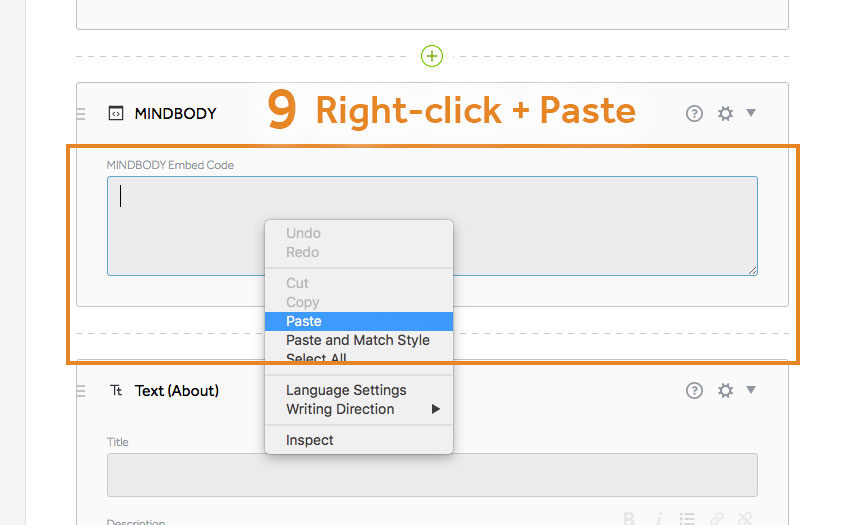 The embed code is saved automatically and will confirm what type of widget you implemented, along with the Widget ID. Use the trash icon if you need to remove your widget.
Look below to see what a correctly placed widget looks like within the Content tool: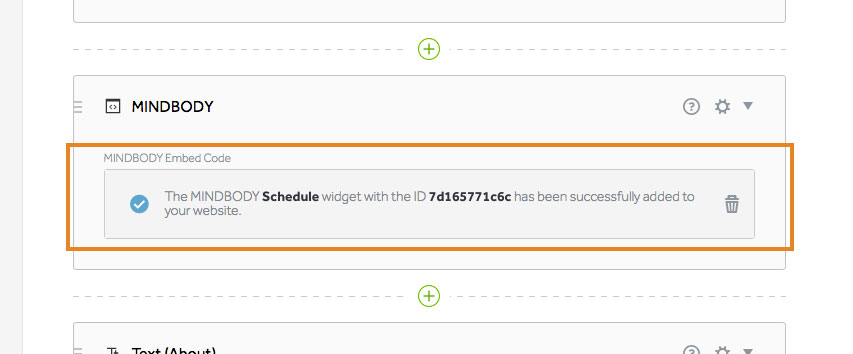 If you incorrectly insert the embed code, here is the red error message you will see: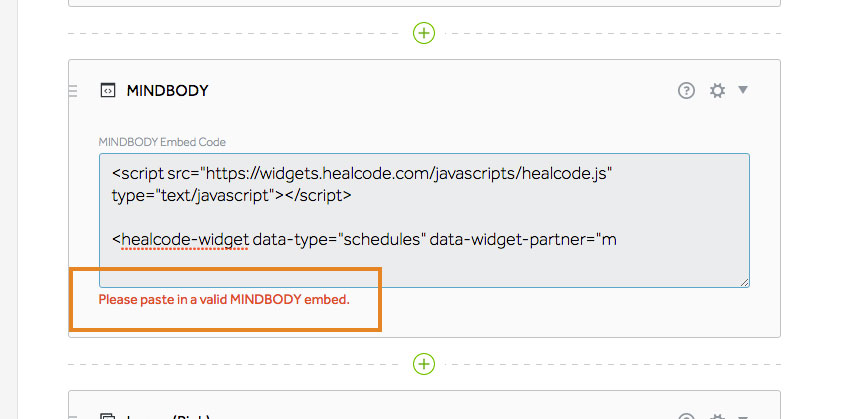 If you receive the above message, go back to step 8 and try again.
10. If everything looks good on your page, there is no need to select Publish, as the widgets update and pull syncing data directly from MINDBODY. Perfect!