After you have added a Video Gallery block to your page in Content, the next step is to style it in the Design tool.
1. Select Design from the Dashboard navigation bar.
2. From the design viewer, select the Page title that your Video Gallery is on. (Ours is titled "Video Lookbooks", in this example.)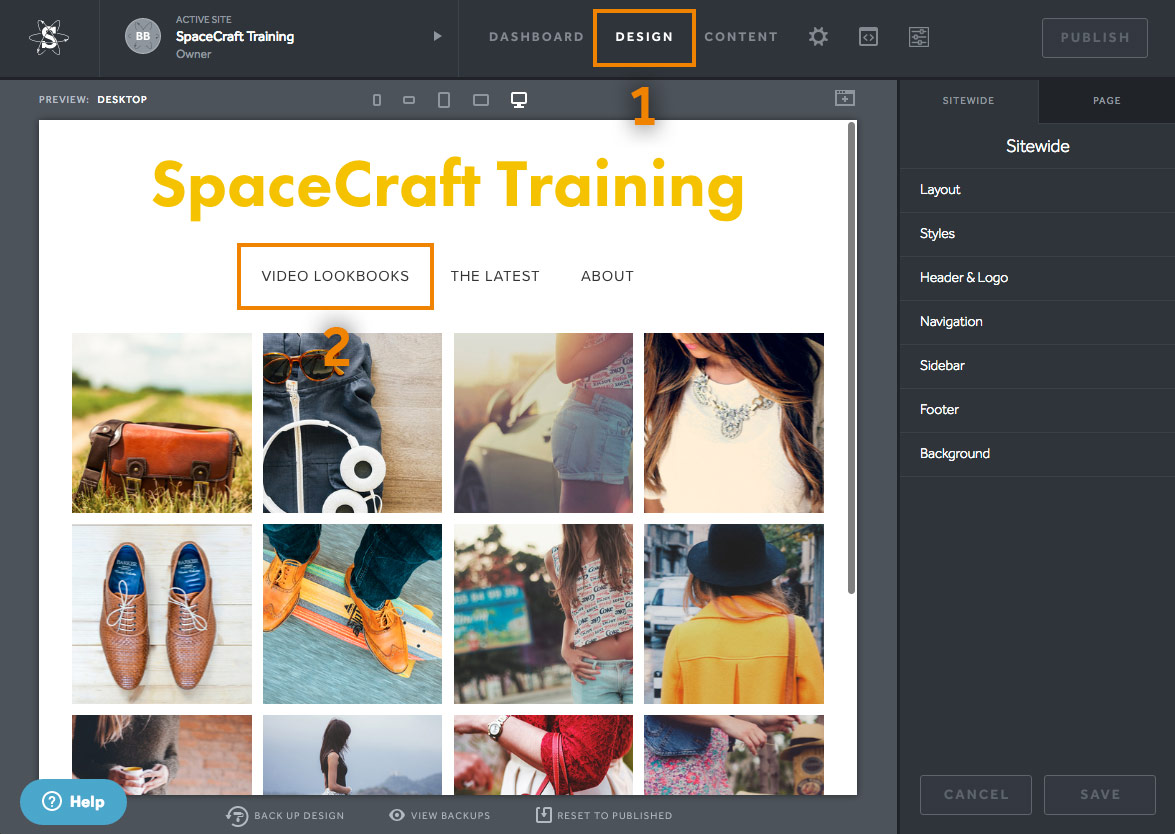 3. Now select the Page tab on the righthand sidebar.
4. Then select the title of your Video gallery block from the list of blocks on your page.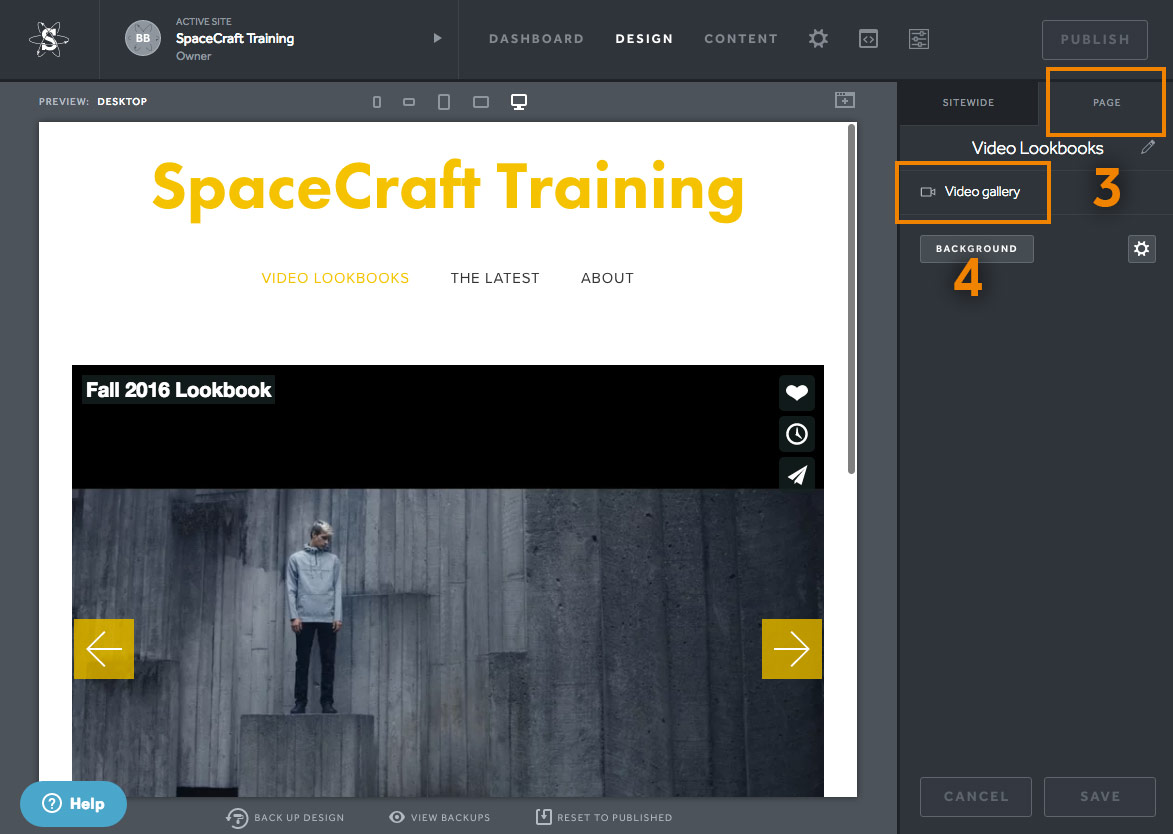 5. All of your block's Design settings will appear, take a look at all of the settings in the screenshot below. Click into the Type dropdown and select one of the 7 Video gallery layouts. In our scenario, we chose Slideshow.
You will see options that may be familiar to you if you use our Image gallery block: There are options for Height, Animation effect, speed Delay, and Visible Items.
6. After you choose your layout type, select your Click Action in it's dropdown.
Click Action: You can choose to have the video play in it's place on the page, or popup in a large video player modal.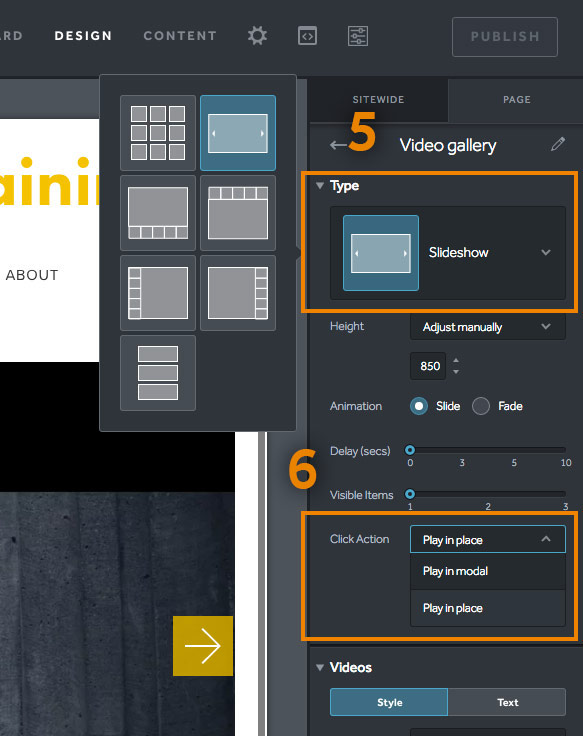 7. Have a look below the Type area in Videos, you will see tab options for Style and Text, allowing you to edit both the Design and Content side of the block. The text area will allow you to enable the Titles and Descriptions of your videos. You can even include a background color under the descriptions.
| | |
| --- | --- |
| Style tab | Text tab |
| | |
8. After you are happy with how your Video gallery looks, select Save and the green Publish button to make it live to your site.