You can change the color of your hyperlinks globally, here are instructions on how to do it: 
1. Select Design in the Dashboard navigation bar.
2. Select Styles in the righthand design panel.
3. Select Controls.
4. Scroll down until you see Links.
5. Make your normal/hover color choices and turn underlines on/off.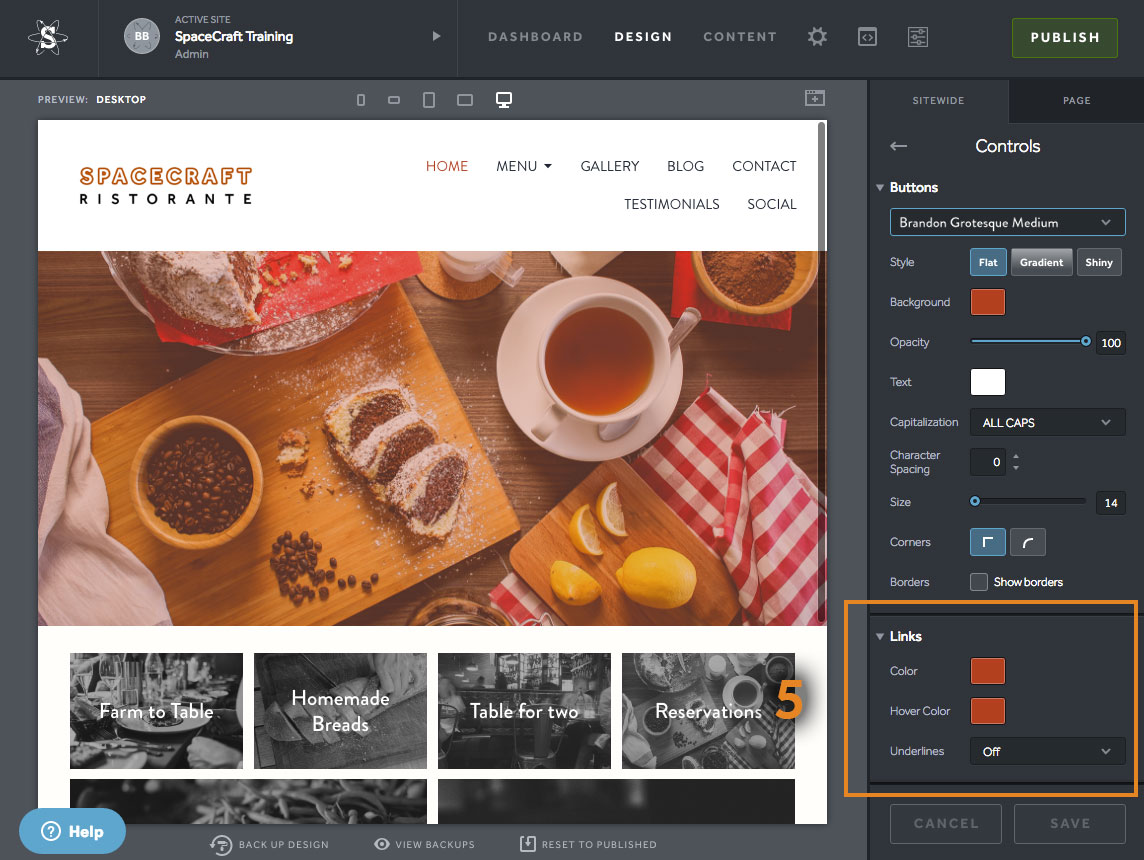 6. Select Save and Publish to make your changes live.