You have the option to enable or disable an item in your Items list from linking to a new page.
1. Select Content from the top navigation bar.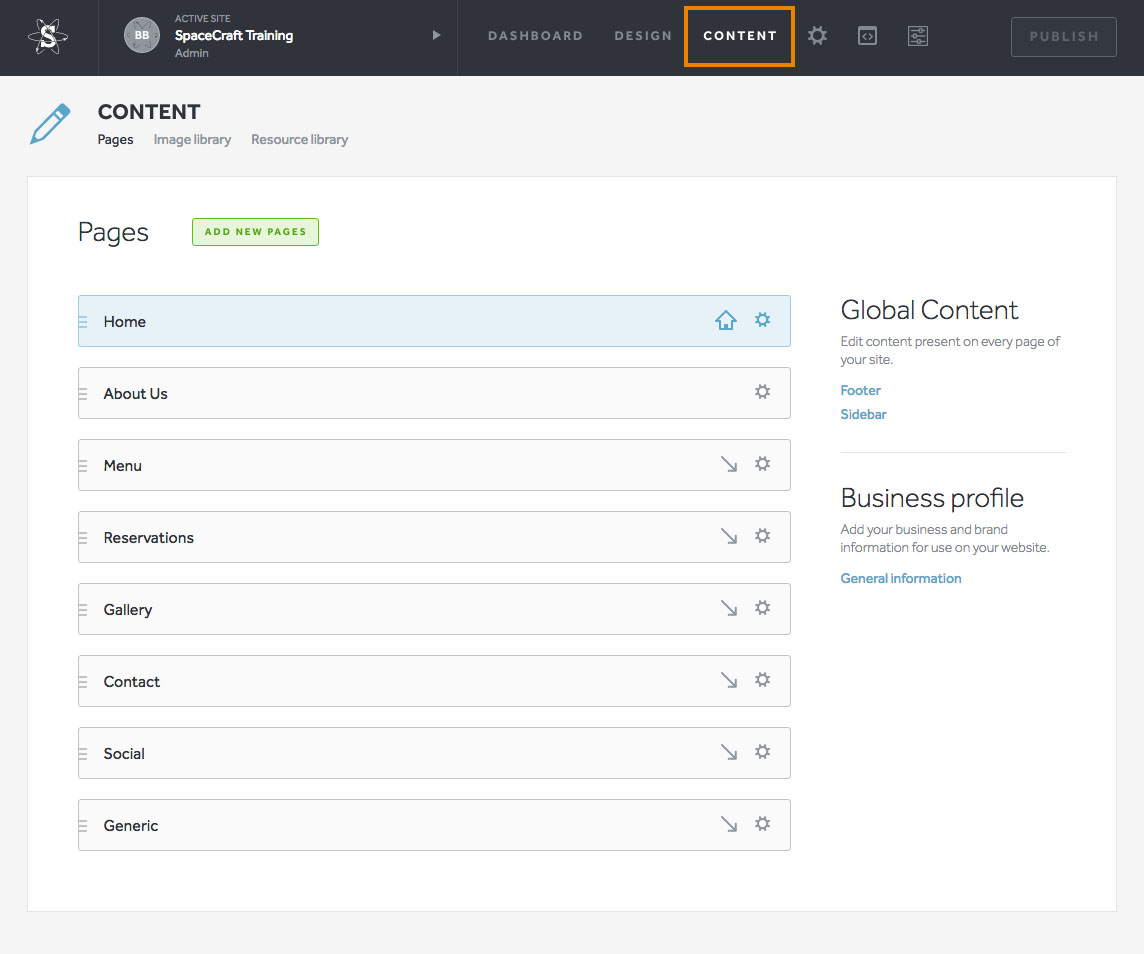 2. Select the Page containing your Items list from your list of Pages.
3. Select Design this page on the top of the righthand side of the page.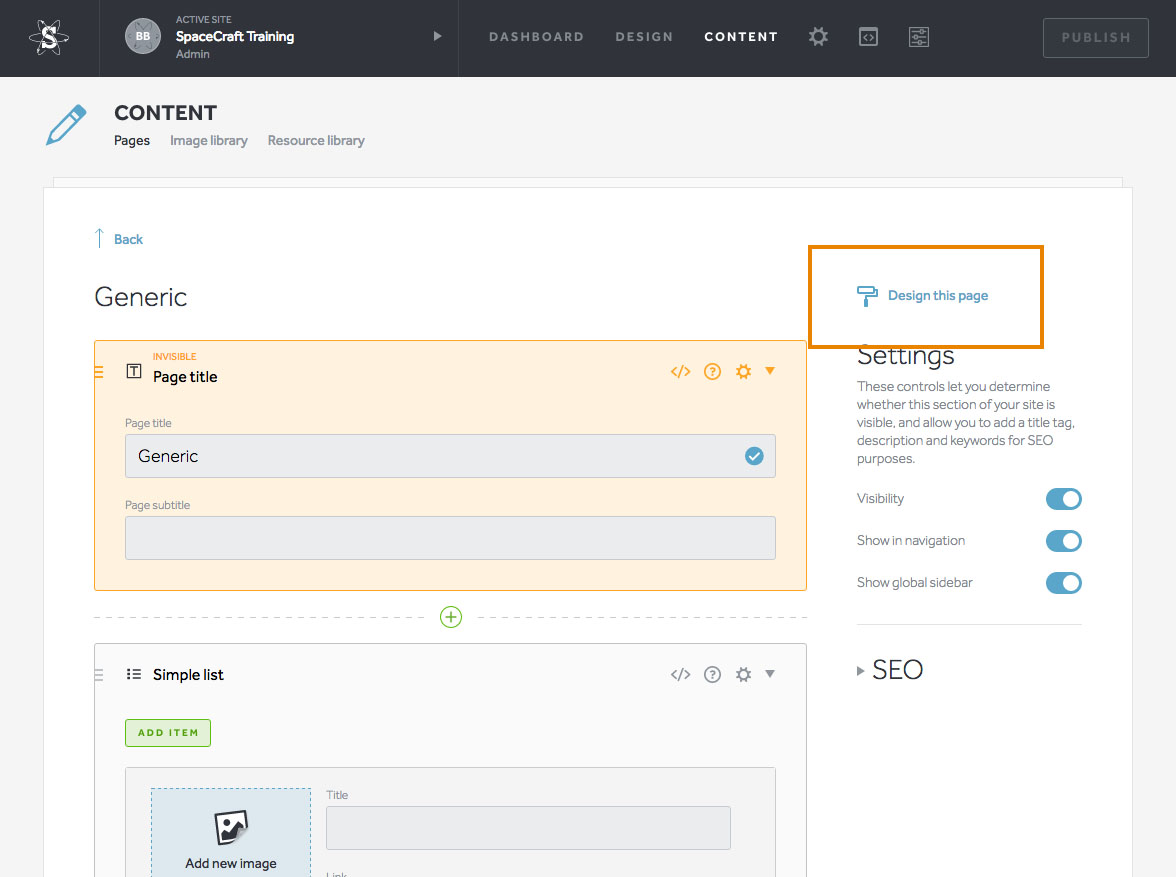 4. Select your Items list on the righthand side of the Design Panel
5. Locate "Link preview to item permalink page" and either check or uncheck the item to use the feature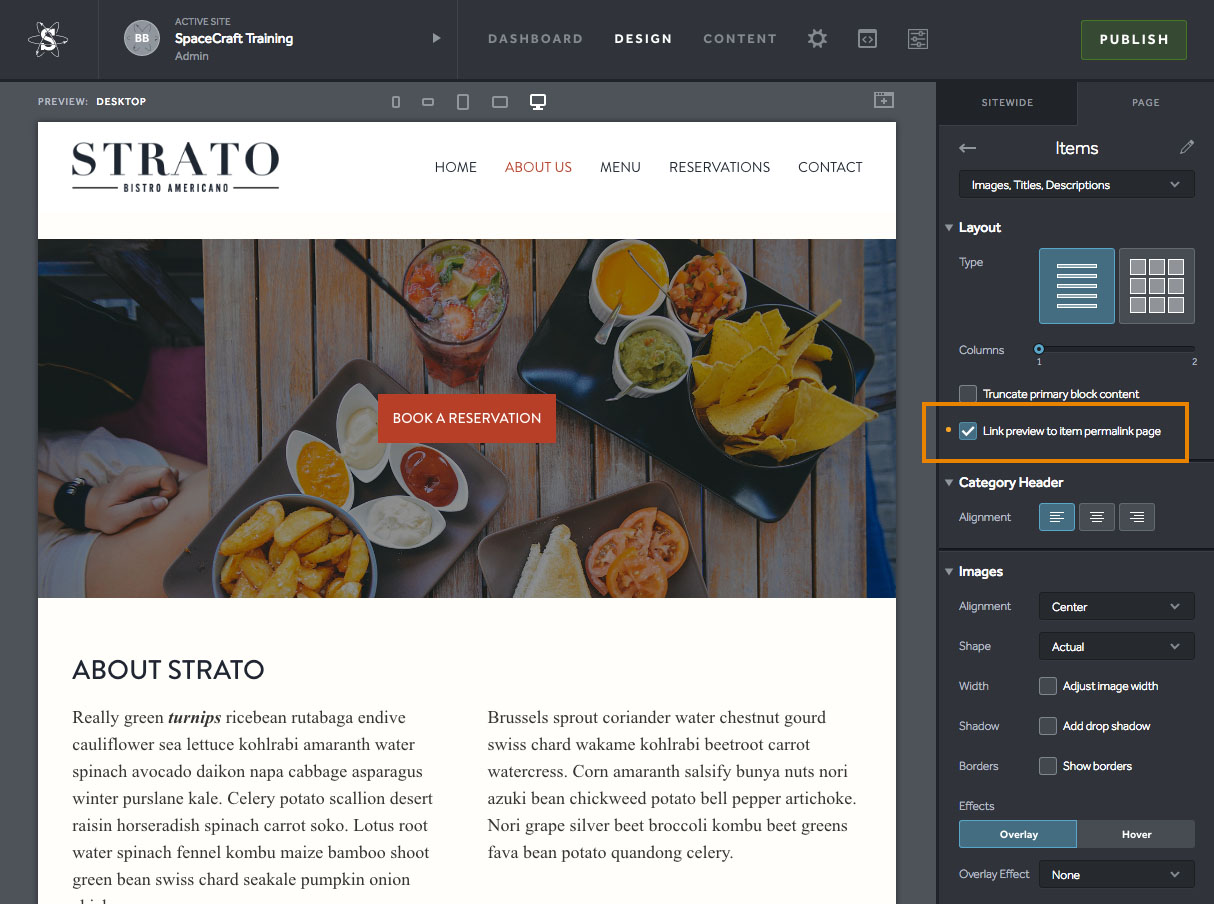 6. Select Save in the bottom righthand corner.
7. Select Publish to make it live now.