You can add scripts into a block so that it functions on every page of your website. It is not possible to add code directly into the <head> section of your website, so we instead add an HTML block to the site's footer. Follow the steps below to install a sitewide script:
1. Select Content from the Dashboard navigation bar.
2. Select Footer in the sidebar under Global Content.
3. Select the green (+) button at the bottom of the page or between your current content blocks, you will see all of your available block options.
4. Select the green HTML option: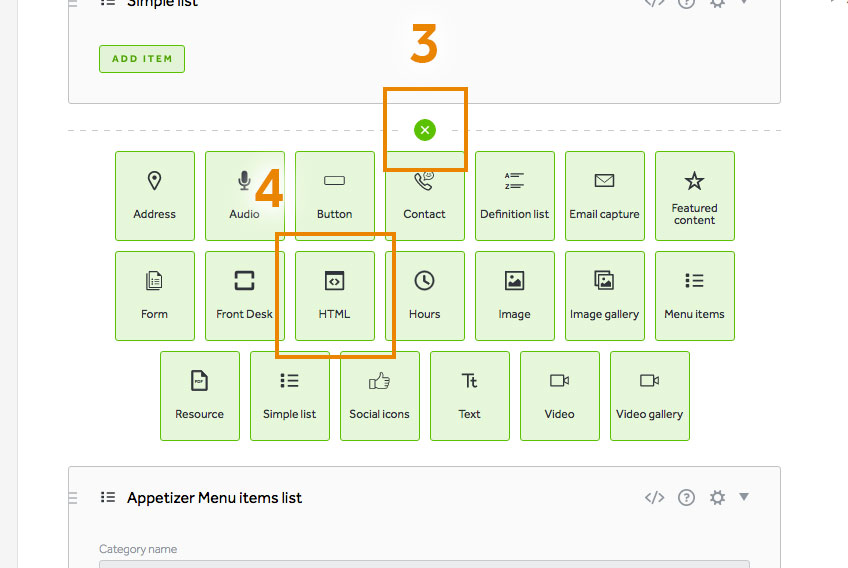 5. Paste or type your code into the large field box: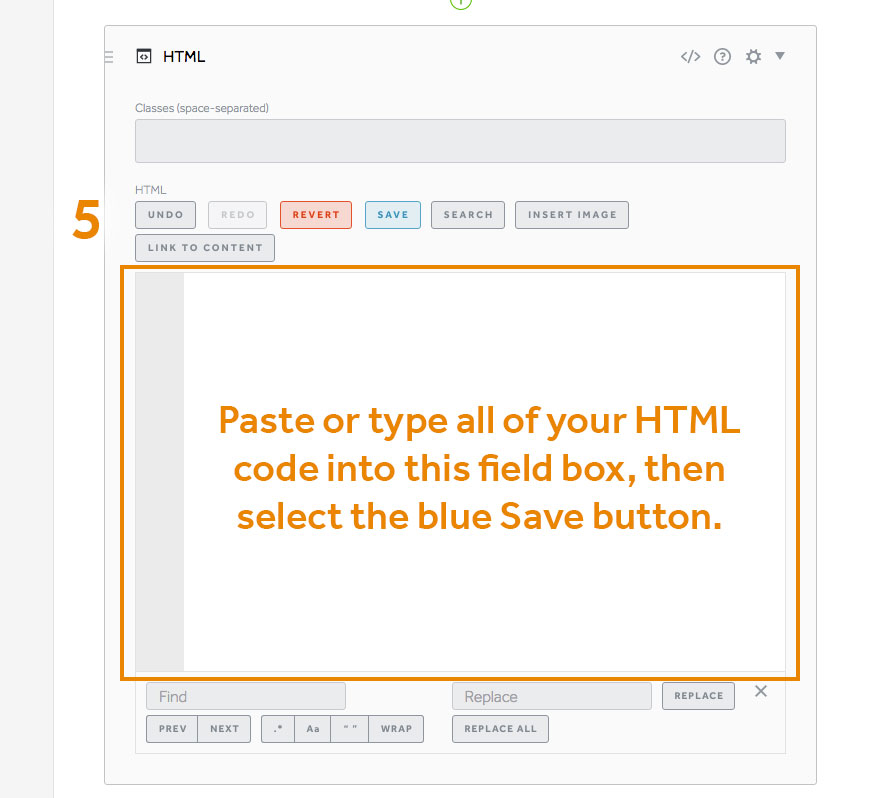 6. Select the blue Save button: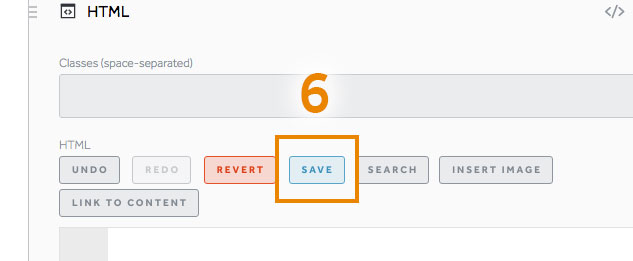 7. Select the green Publish button to make your HTML code live now.
If you are looking to make special customizations to your website that go out of your skill-set, we recommend looking into our designer packages to help accomplish specific needs on your site. Give us a call, (888) 534-2183, or email us at support@gospacecraft.com with any questions.