Google Analytics offers you a great and free way to monitor the different traffic going to your website. Steps below will show you how to create a Google Analytics account and then how to add the tracking integration to your site:
1. Go to the Google Analytics site.
2. Select the blue SIGN IN link in the top righthand corner, then choose Analytics in the dropdown options. Login to your current Google account by entering your credentials.
If you don't already have a Google Account, select Create An Account, then input your site and account information.
3. Enter your New Account information into the fields provided.
4. Select Get Tracking ID.
5. Agree to the Google Terms of Service by selecting I Accept.
6. Copy the entire code that begins with "UA-".
7. Go back to the SpaceCraft Dashboard and select Settings (gear icon) in the Dashboard navigation bar.
8. Select Apps under the Settings header.
9. Select the green "Add Third Party App" button.
10. The Analytics tab is automatically selected for you, so select the Google Analytics (Universal) option: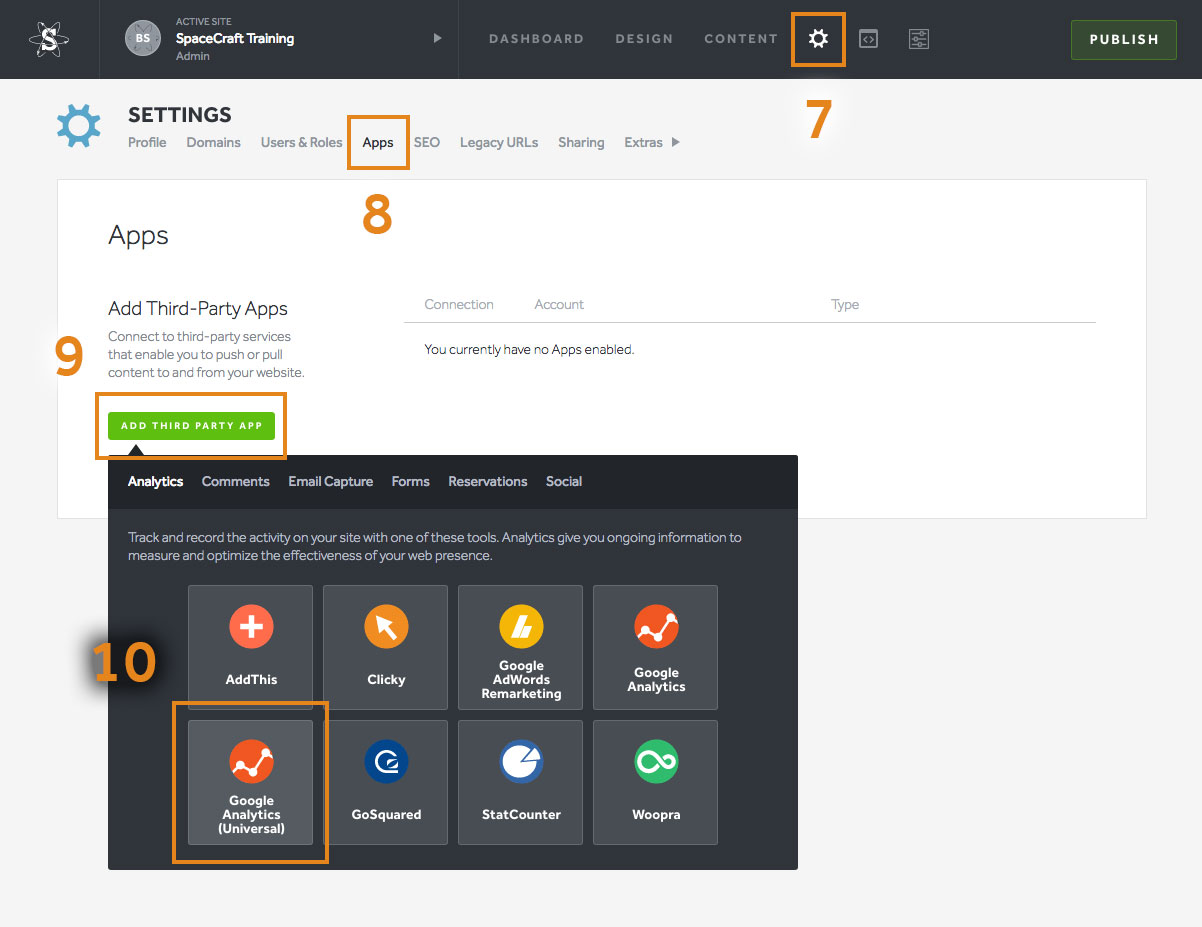 Tip: The non-universal Google Analytics option is for our legacy customers who may still be using this type of tracking code. We do not recommend choosing the non-universal option.
11. Paste the code from Google into the field titled Tracking ID, then select the Save button. When you save, the app will parse out the ID that is needed to connect your Google Analytics account. With the new App saved, your tracking code will immediately start to send data to your Google Analytics account.
12. Head into the Google Analytics panel after a day or two and you will begin seeing the data collected since you integrated Google Analytics.
Now you are ready to start analyzing your web traffic with Google!