If you are wanting to add a Title Tag, Description and Keywords to only one page's SEO meta details, here is how:
1. Select the Content tool in the gray navigation bar.
2. Click on the Page you want to change SEO details on.
3. On the right-hand sidebar, select the SEO & Sharing drop-down to make three fields appear.
Title Tag will change the title of the page that you see in your tab of the browser. 
Description and keywords will add meta details to this specific page for search engines to find and use. Input your SEO details into the fields provided.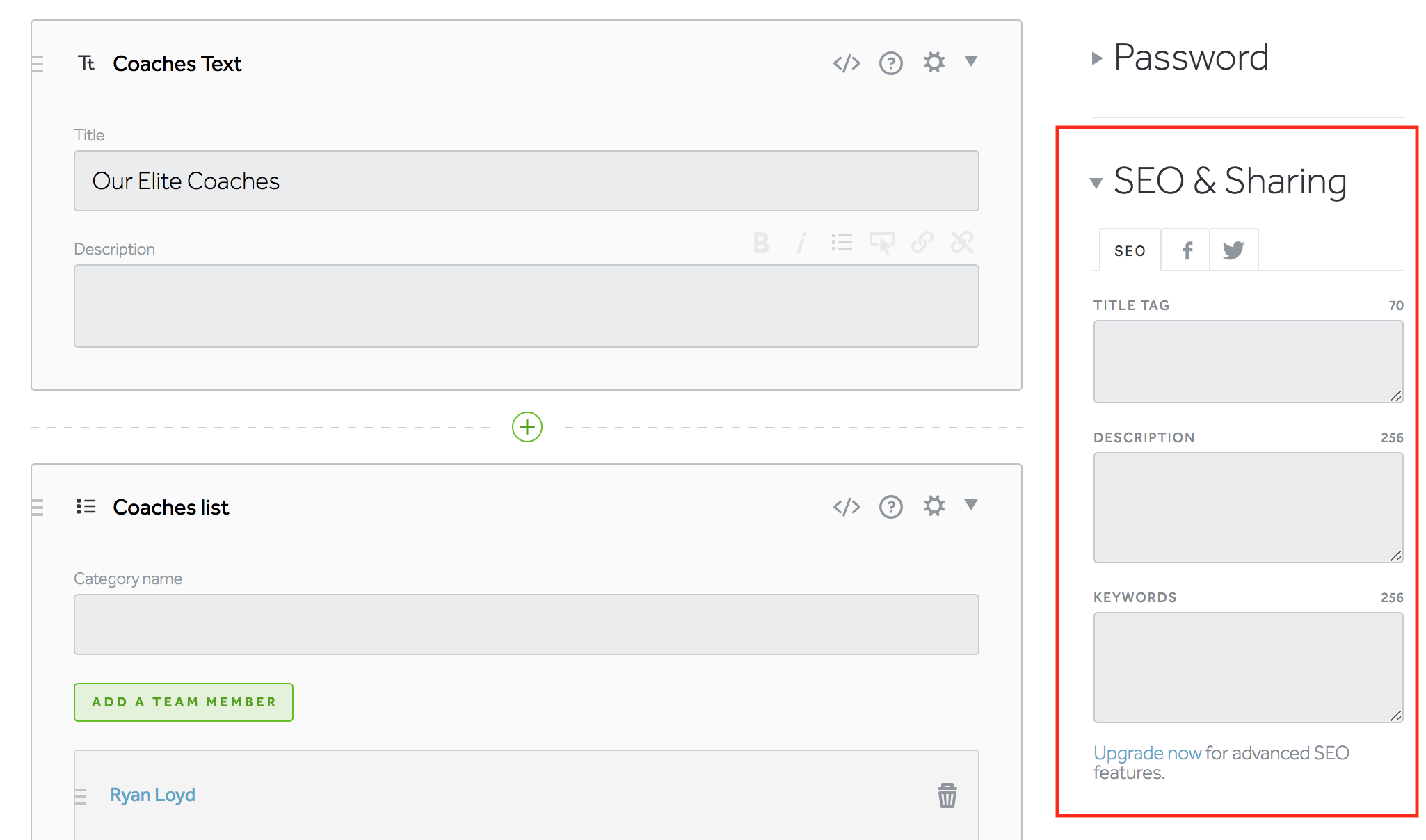 4. Select the green Publish button to take your changes live!