What is inline editing?
Inline editing is the simplest and most user-friendly way to allow users to edit and preview their website, without needing to jump between different pages.
Inline editing gives you the option to edit any page's content or block within the Design tool preview window and will navigate your page to the correct editing panels without clicking through a navigation menu.
There is a lot of freedom when it comes to what you can control with inline editing. Let's go over a few features!
Is your content block missing a title or description? Instead of switching back into the Content tool, simply hover over the title or description area and look for this red line and plus sign to appear, then click on the plus sign: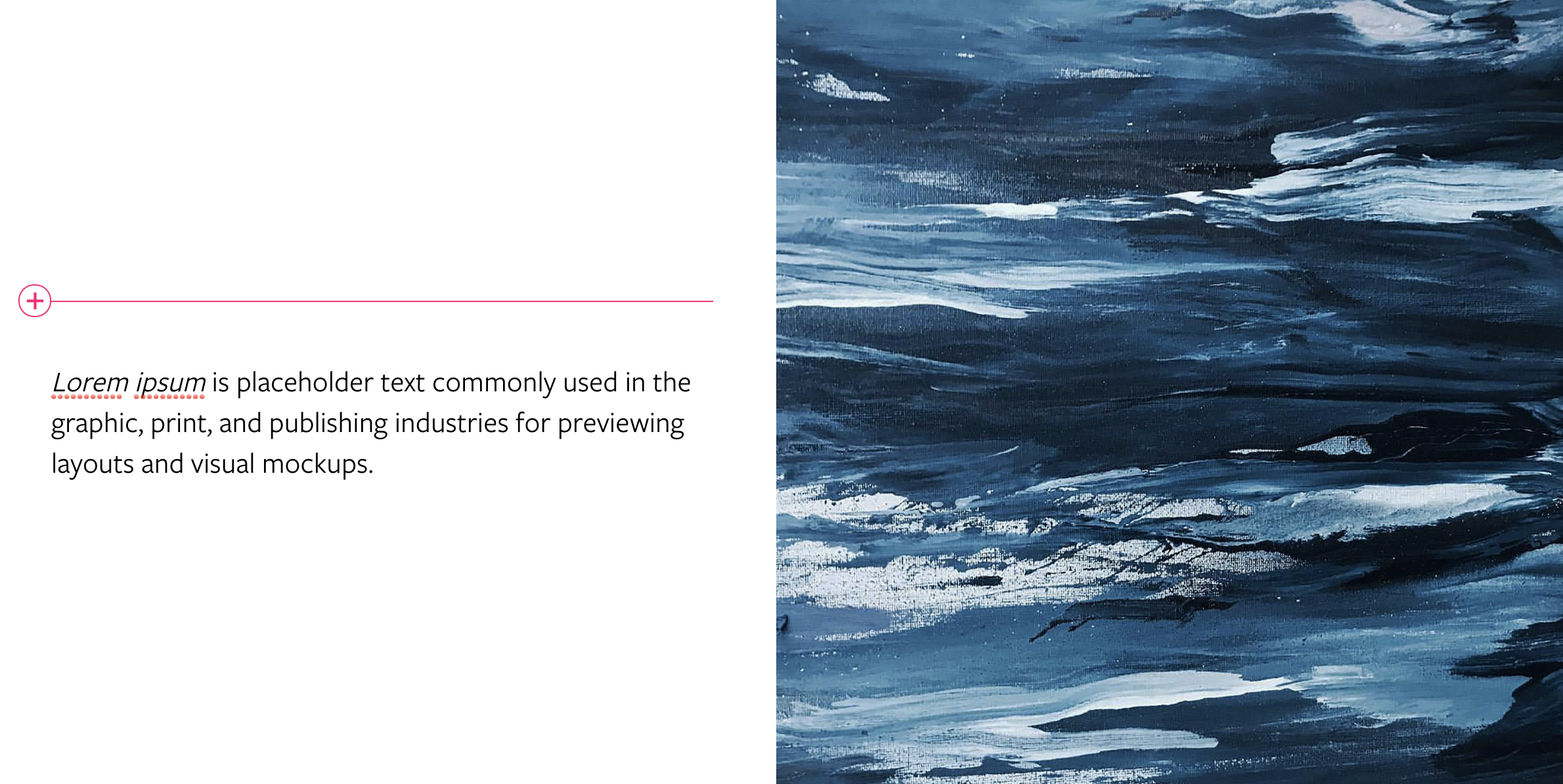 You'll be prompted to begin typing, and just like that, you've easily added in new content!
Editing your titles and descriptions got a lot easier as well. Simply hover over the content you'd like to edit (in the screenshot below, you will see an example for titles and description) and use the popup box to change everything from size, text color, indent, capitalization, letter spacing, bold, italicize, underline, column amount, as well as add a button, hyperlink, or bullet list! All of this is done within the popup box that appears when you click on the content you'd like to edit.
This is what the popup box will look like for titles: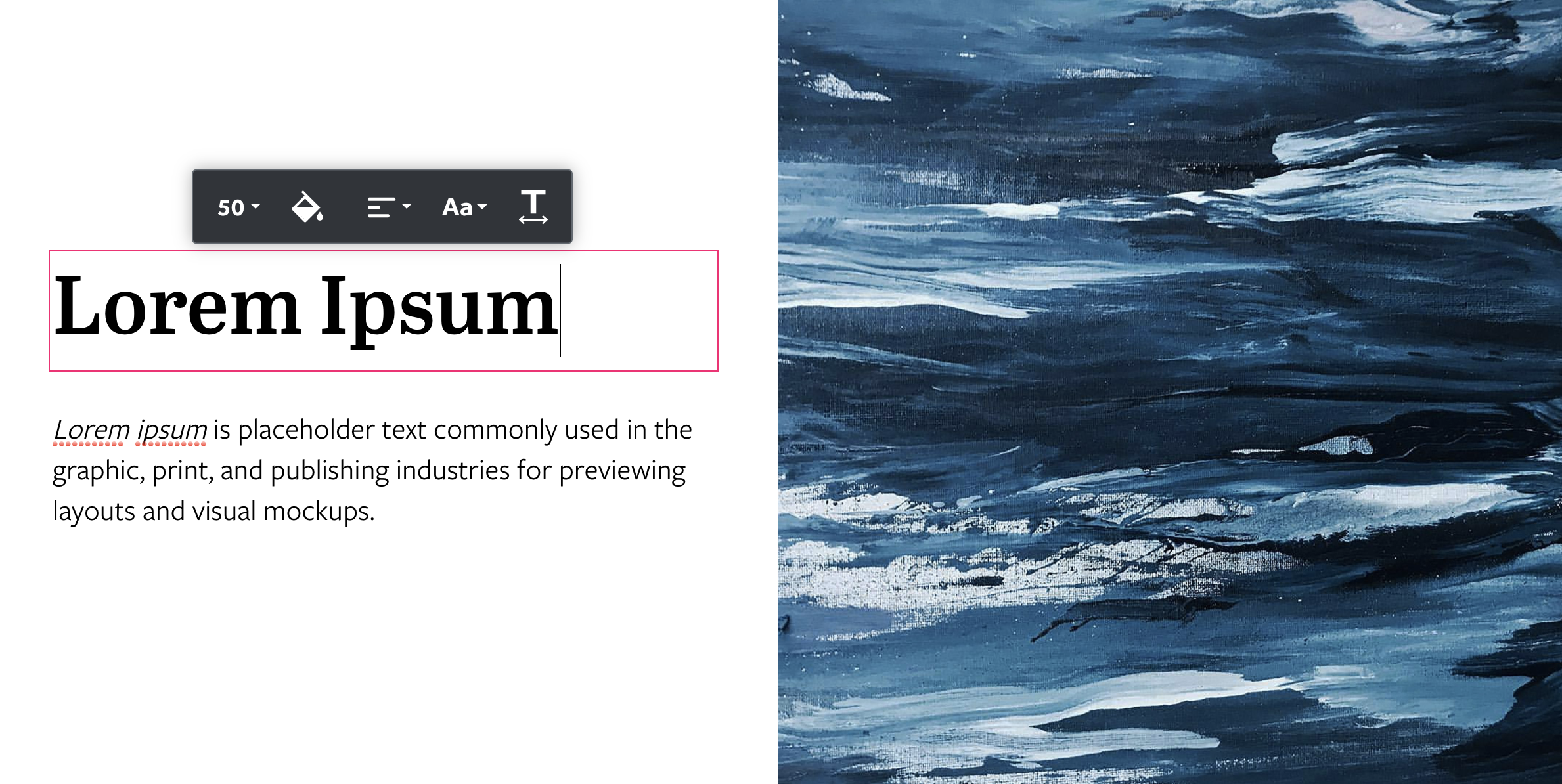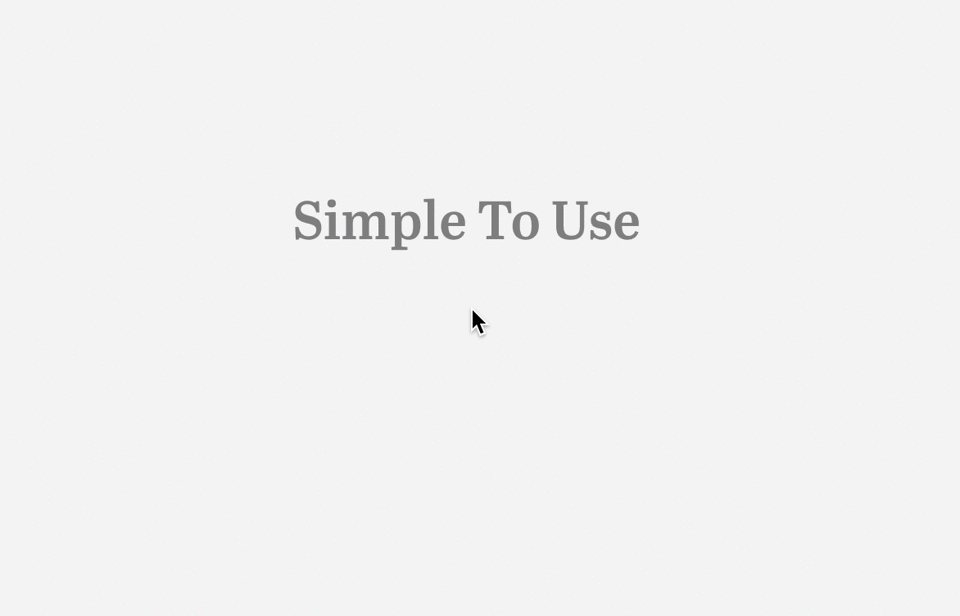 And this is what the popup box will look like for descriptions: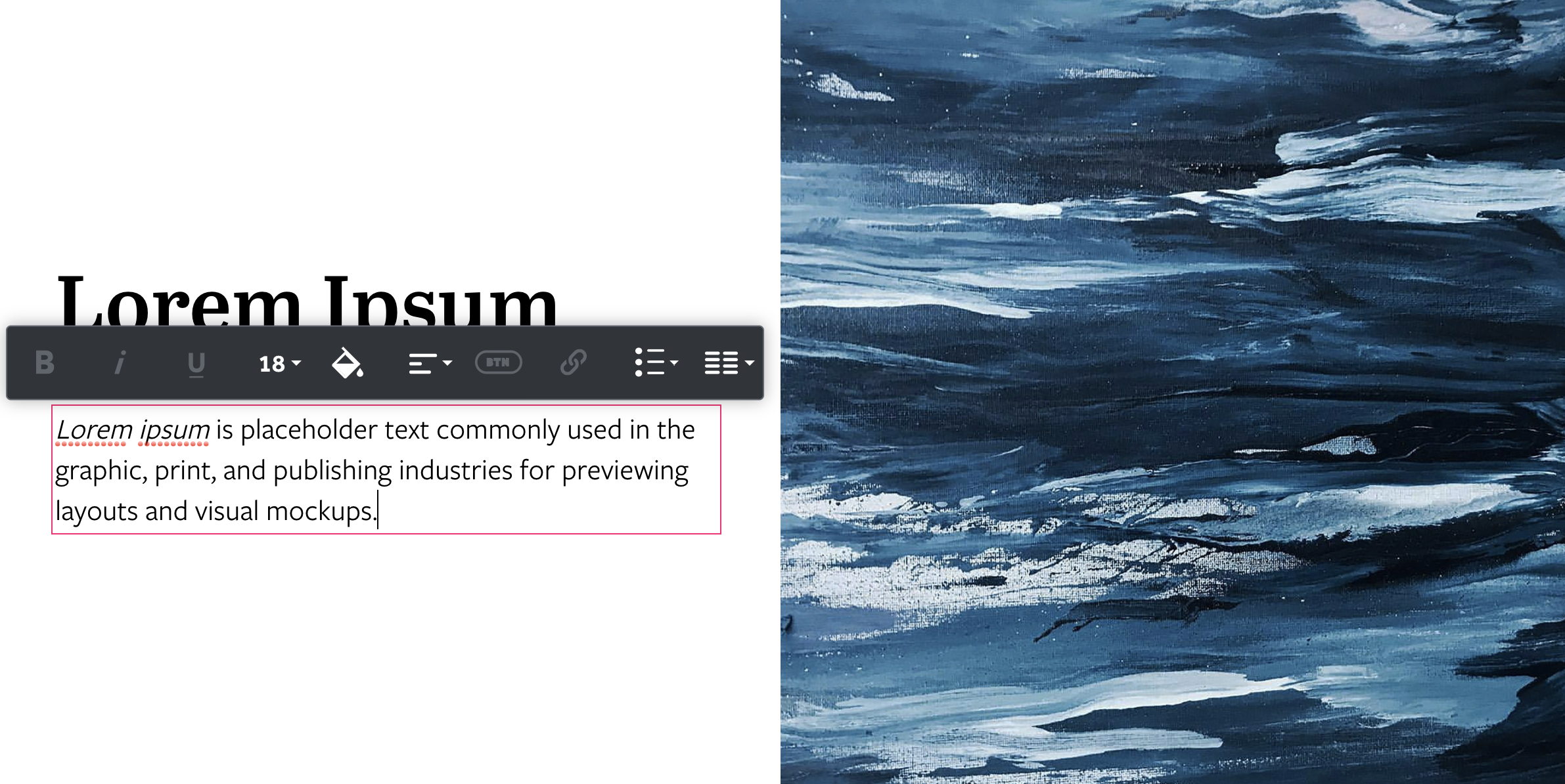 Inline editing will automatically save any changes on your site to our server but will not publish these changes until you hit the green Publish button. This means you can edit a page, close the window, and come back a week later to review your changes without making them public. Click into your content block while in the Design tool and start editing!
You can also edit the width of the text box from within the Design tool as well! Simply hover over the text box whose width you'd liked to modify until you see the red box appear around all of the text. Grab one of the sides of the boxes with your cursor, and slowly click and drag to your desired width.

For a more precise change, hold the Shift button while clicking and dragging on the red line of the box to make it a smoother change.