There are two different options for changing the site ownership, depending on if the site Owner has access to their email that is associated with the subscription or not.
If the Owner has access to their email:
1. Click on your site name in the gray navigation bar at the top of the page, and select Account.

2. Click on the Edit button below the Account Info/Contact Information section.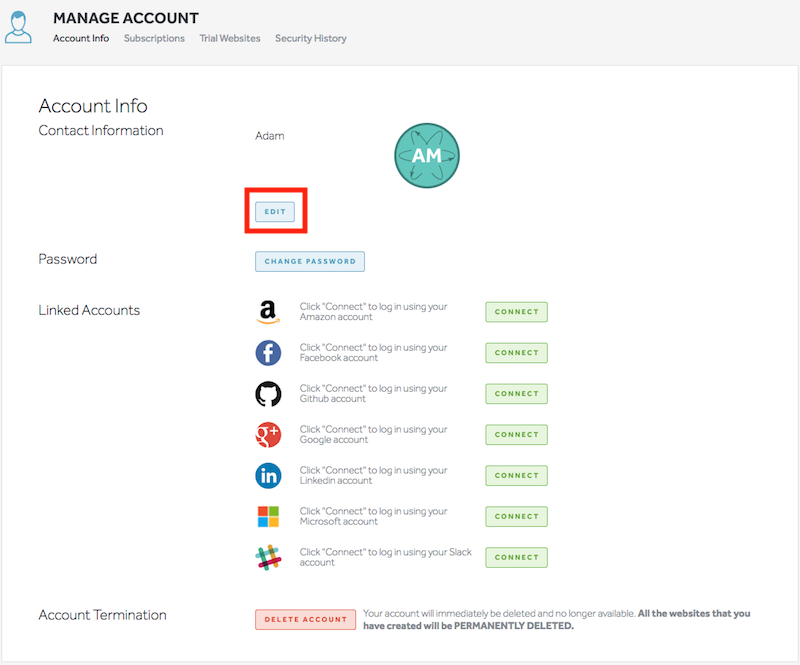 3. Change the Name, Email, and Phone Number fields to the new owner's details. Select Save.

4. Logout and have the new owner login using the original password.
5. Have the new owner navigate back to the Account Information page, and reset the password.
If the Owner does not have access to their email, reach out to support@gospacecraft.com so we can help you with the process.