You have two options on switching site ownership. Your first option is in the case that the original site owner is available to modify account information and password; please see Option 2 if you don't have access to the owner's account.
Option 1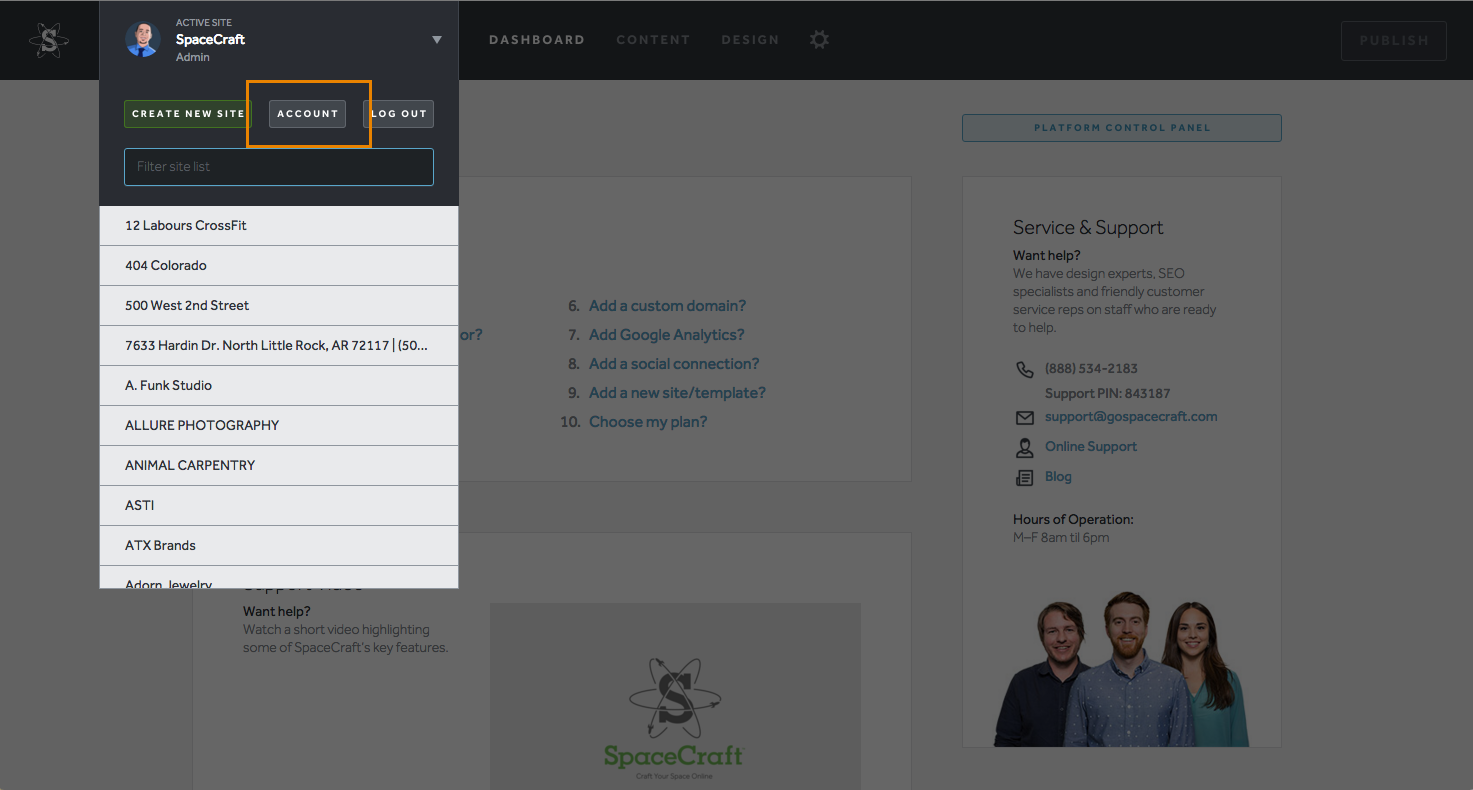 1. On your Dashboard, click the drop down arrow in the Active Site box within the navigation bar.
2. Click the grey Account button.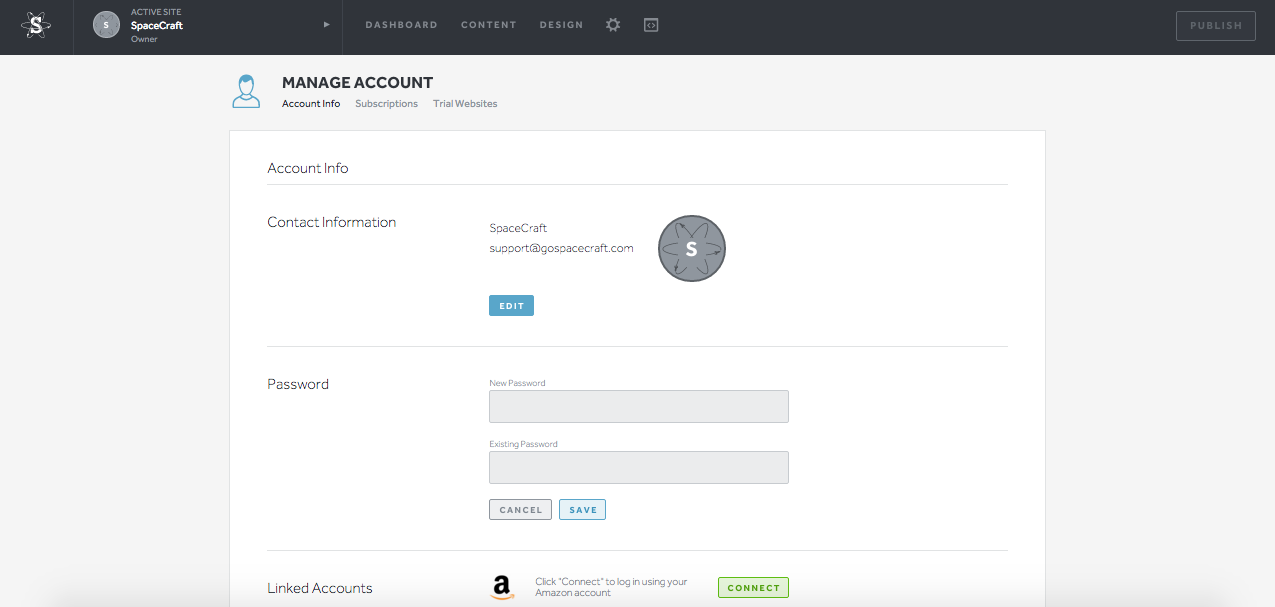 3. You will be taken to your Account info panel. Click the Edit button inside the Contact Information section.
4. Change the Name, Email, and Phone Number fields to the new owner's details.
5. Select Save.
6. Now, Logout and have the new owner login using the original password.
7. Get the new owner to navigate back to the Account panel, find the Password section, click Change Password, and create a new password. Select Save to finish. You have securely changed site ownership.
If the above method isn't possible for you and you require us to switch ownership for you, email us at support@gospacecraft.com or give us a call at (888) 534-2183. We will be able to aide in the process be you run into an issue or don't have access to the original Owner account. Please keep in mind that it can take up to two weeks