Most content is automatically set to double space by default. This setting can be overridden in the Design panel, follow these steps on how:
1. Select Design in the Dashboard navigation bar and navigate to your page.
2. Highlight your content and select the list icon in the preview window.
3. Make sure your block is selected and view the settings for it on the righthand sidebar.
4. Under the Content panel, select None next to List Style to remove the bullets.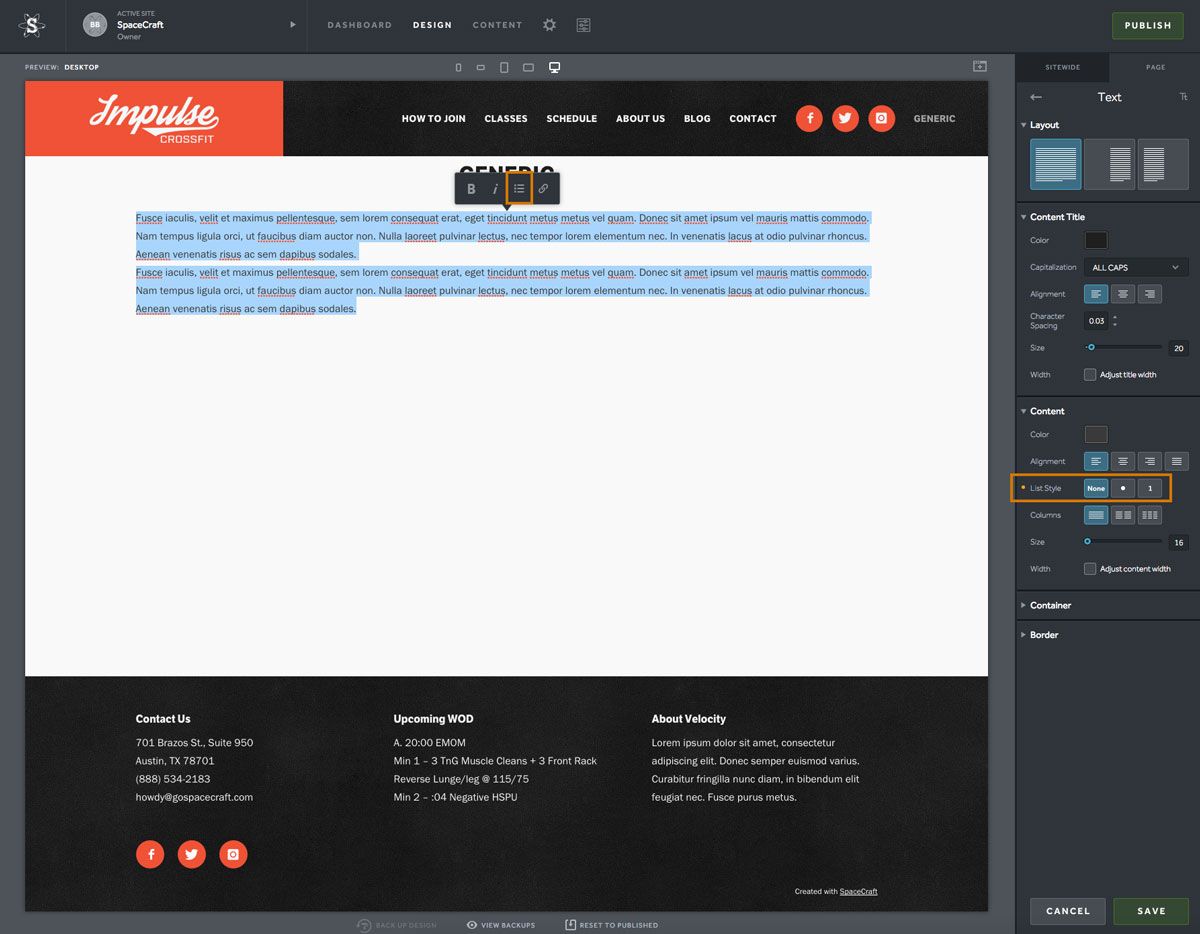 5. Select Save and Publish to make your changes live. Done!