What is Ecwid?
Ecwid is a popular e-commerce service that many businesses and individuals use to sell products on their websites. SpaceCraft has partnered with Ecwid to allow their shops to integrate seamlessly with a SpaceCraft website.
Ecwid is a leading online store and payments provider. Follow the steps below to create an Ecwid enabled website. To get started:
1. Request more information about building an Ecwid enabled website on this page: https://ecwid.spacecraftpartners.com/
2. If you already have an account, contact your account rep to add the Ecwid connection to your site (888) 534-2183.
This feature is available only to our Concierge members. If you wish to add Ecwid to your site, you will need to request access through your account manager, email Support if you need to get their contact details. Ecwid is not a connection available automatically with your website.
To add Ecwid:
Part 1:
1. Navigate to your Settings by clicking the gear icon in the gray navigation bar.
2. Select Apps under the Settings header.
3. Select the green Add Third Party App button.
4. Select the Operations tab.
5. Select the Ecwid option and fill in your account details and the site is instantly connected to Ecwid.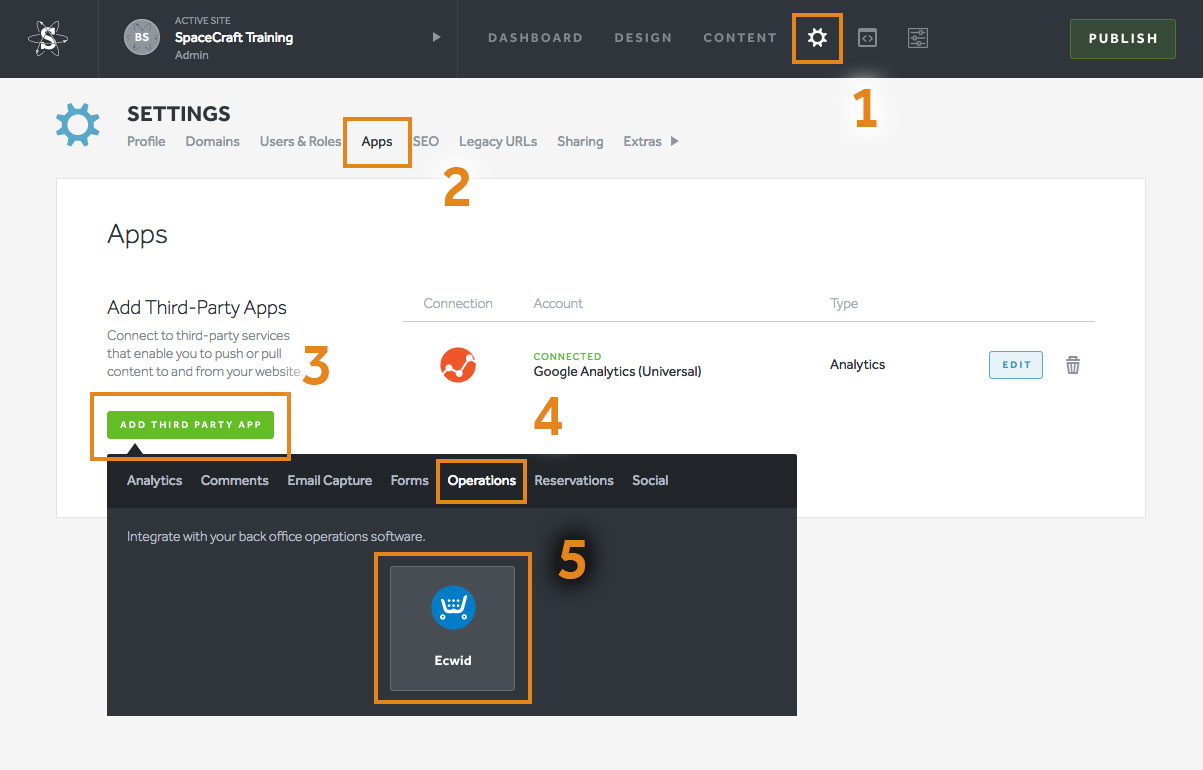 A new block option will now be offered to you in your Content area, titled "Ecwid". Use the Ecwid block to insert your widget codes from Ecwid.
Part 2:
1. Go to the Content tool in the gray navigation bar.
2. Select the green Add New Page button and select Store then Add.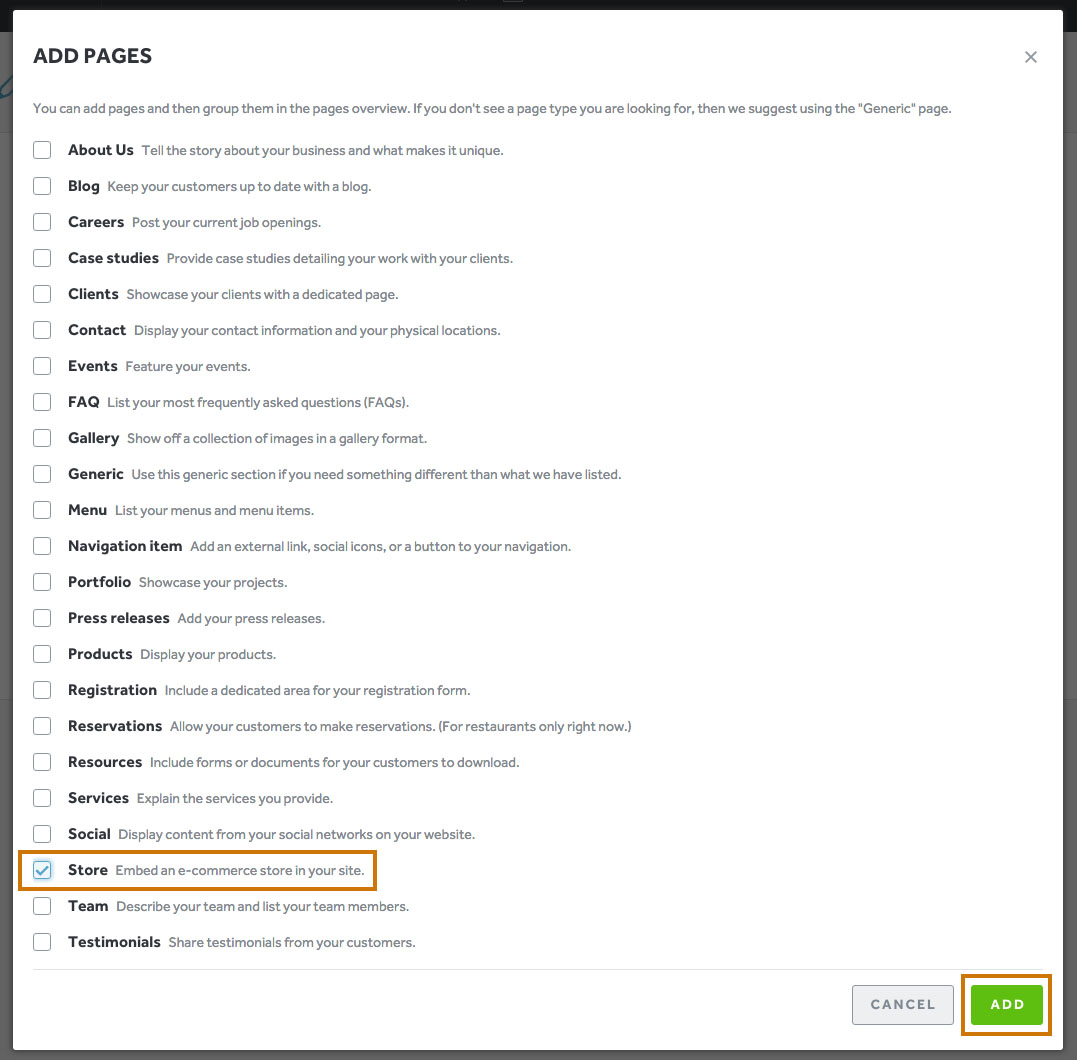 3. Select your new Store page and you will have the option to select what category of items appear and how many appear in the store block: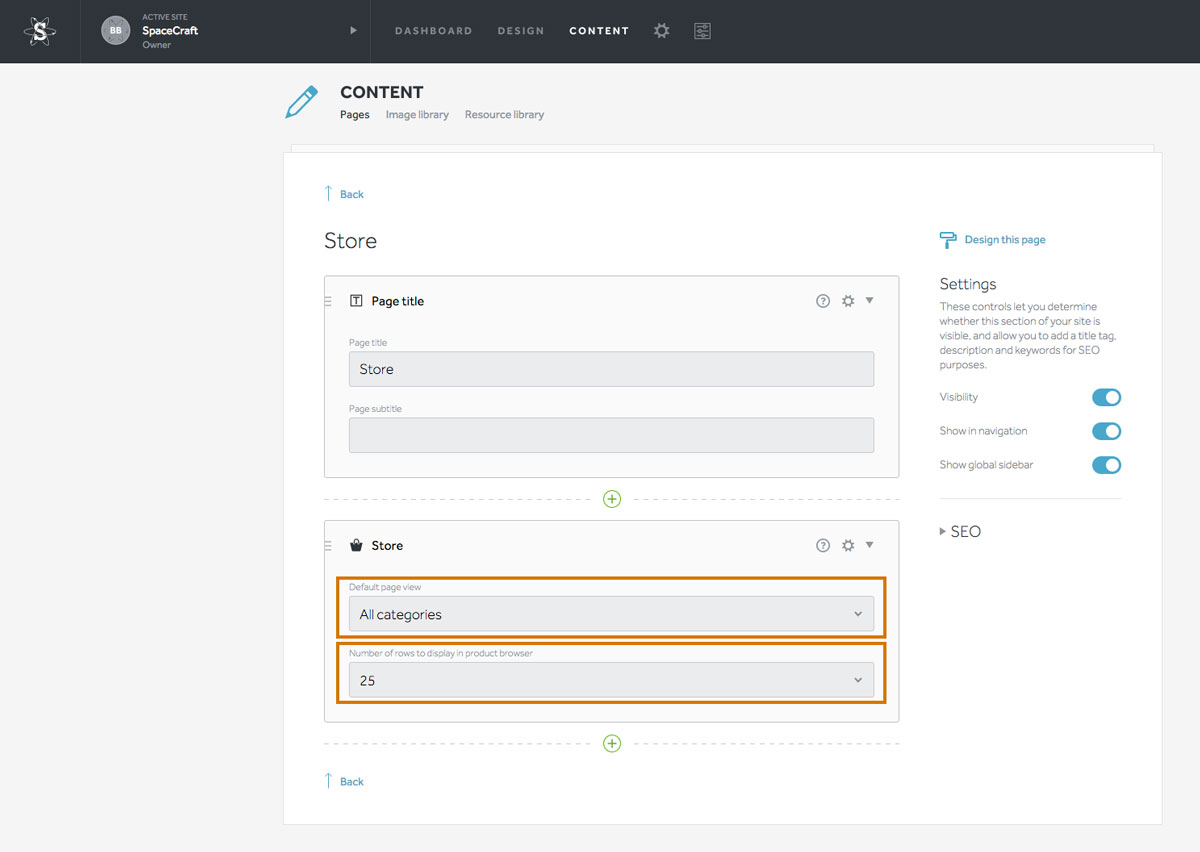 4. Select the Design this page link and you will enter the design editor on your page: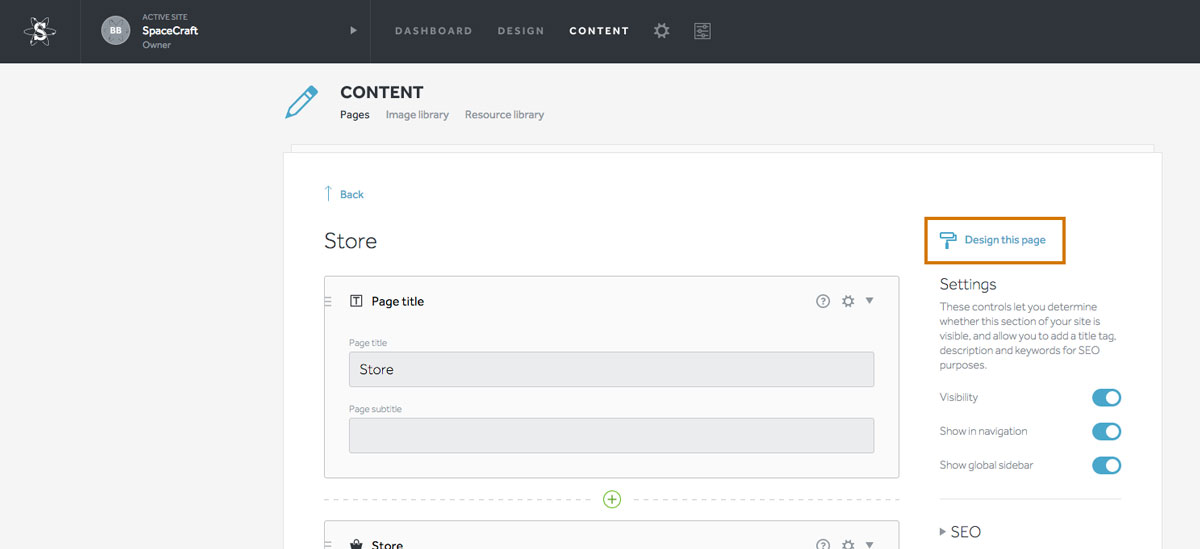 5. Select your Store content block on the righthand side, here you can customize the look of your store: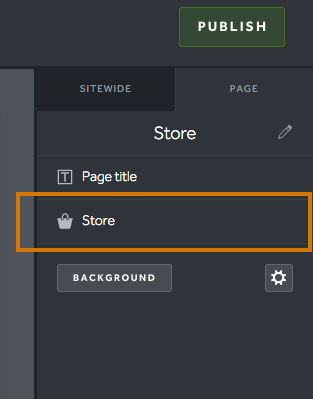 6. Change the store's layout, the navigation style, or how many columns there are, plus more: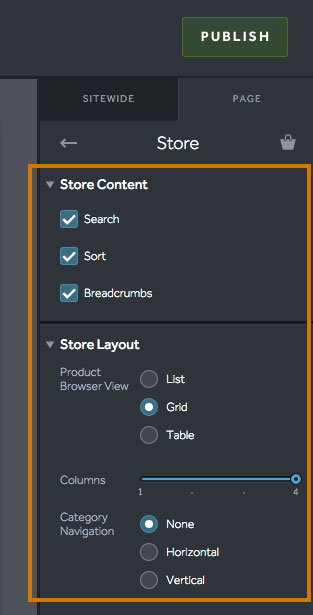 7. Select Save and Publish and you will have successfully added your Ecwid store to your website!