If you are a developer and are needing block ID's for your coding, our platform assigns a unique string to each and every block; the string can be found within the Content tab of the dashboard without looking at any source code.
1. Start by opening your page in the Content tab
2. On each content block, you will notice a </> icon at the top of it, select it
3. Highlight the Block ID with your mouse and right click to copy the Block ID
Example:
.block_cc64469c1545473bb666186f850520af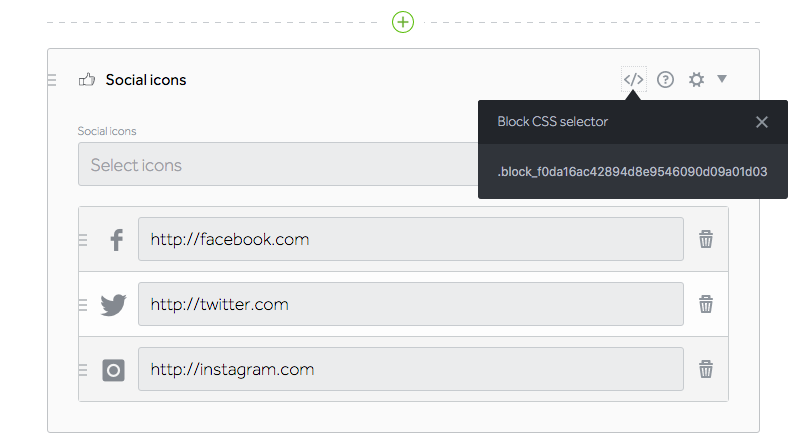 4. Navigate to the Developer tools in the navbar
5. In the code box, find your block specific code and paste the block ID
6. Select the blue Save and green Publish buttons to finish
Done, you've targeted specific blocks within your page for your custom code!