A wide selection of gallery arrows are available for you to choose from, 45 total options to be exact! That includes the option to add one of three colored shapes behind the arrow along with other detailed controls.
1. To change your Image Gallery arrows, select Design in the Dashboard navigation.
2. Select Sitewide on the righthand side.
3. Select Styles.
4. Select Controls.
5. Near the bottom of the panel you will see Gallery Arrows, select to dropdown.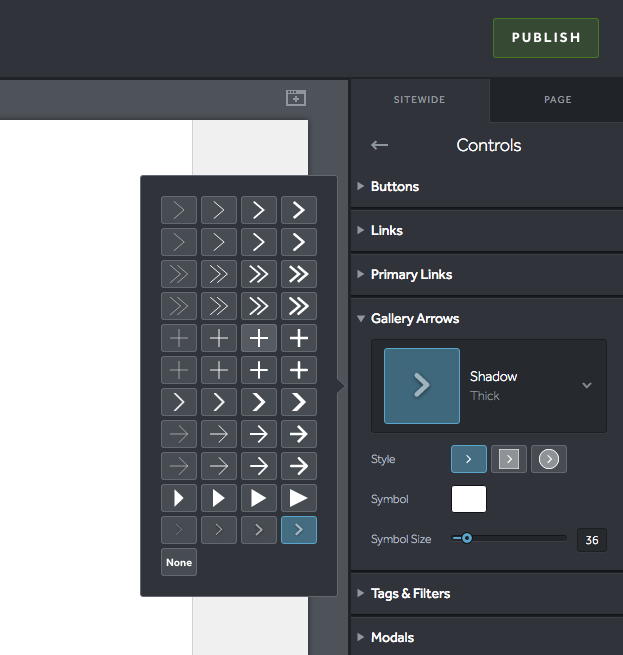 6. Select an arrow from our 45 options.
7. Optional: Choose one of three Shape styles to add a colored shape behind your arrow.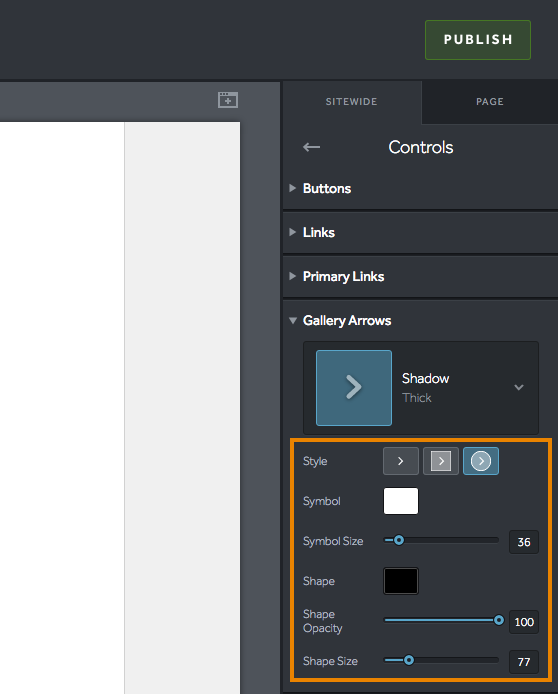 8. Optional: Remove the Shape opacity to use the Shape style as a padding attribute and increase the Shape Size to increase the padding.
9. Select Save and Publish, done!