1. Navigate to Facebook Ads Manager, then Set Up your pixel by clicking the button at the bottom of the page or choose Email Pixel code to yourself
2. Copy the script code it gives you to paste later.
3. Select Content from your SpaceCraft Dashboard.
4. Select Footer in the sidebar.
Note: The footer is the best place to insert sidewide embed codes as it inserts it on all of your pages, however, these embed codes can also be placed on individual pages.
5. Select the green (+) button.
6. Select the green HTML option.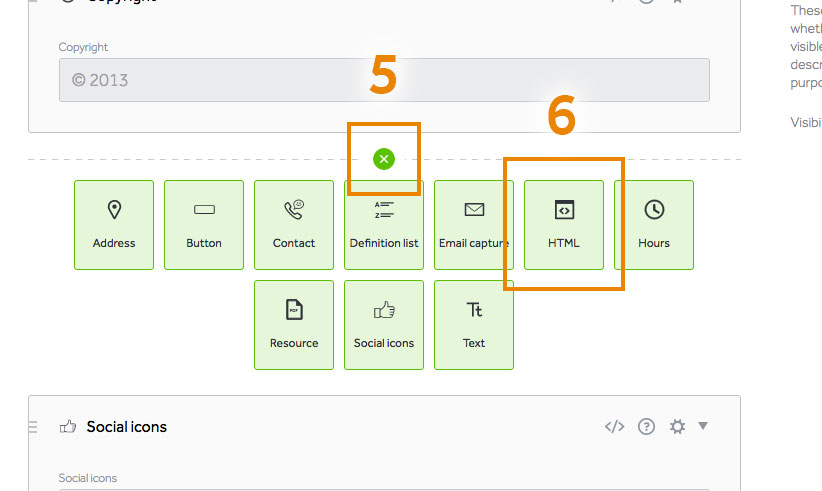 7. Paste your script code from Facebook Ads Manager in the large field box.
8. Select the blue Save button.
9. Select the green Publish button to make the change live to your site.