Leverage the Sitewide settings within the Design panel to establish sitewide design settings for your blocks. This is helpful for people trying to create visually cohesive pages with similar block styles.
1. Select Design in the Dashboard navigation bar.
2. Select the Sitewide tab in the top righthand corner.
3. Select the Styles section: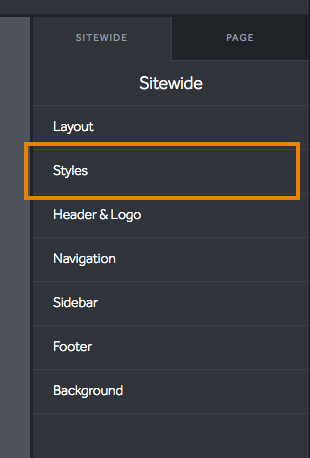 4. In Styles you will see different elements of your site listed, this is where you establish default style settings for the different elements, so select one: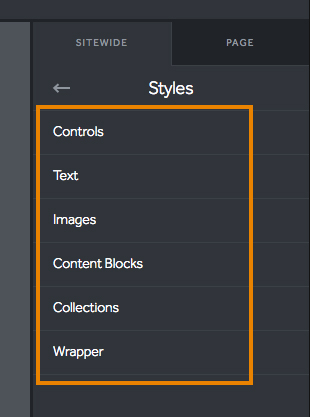 5. Adjust the settings to your desired appearance and select the Save button in the bottom righthand corner to complete your changes. Select the Publish button if you want to make your changes live on the site.