These steps will help you if you need to link to a page invisible from the navigation.
1. Select Content in the Dashboard navigation bar.
2. From here, you will want to make the page invisible from your navigation. Select the gear icon on your page and toggle off Show in navigation.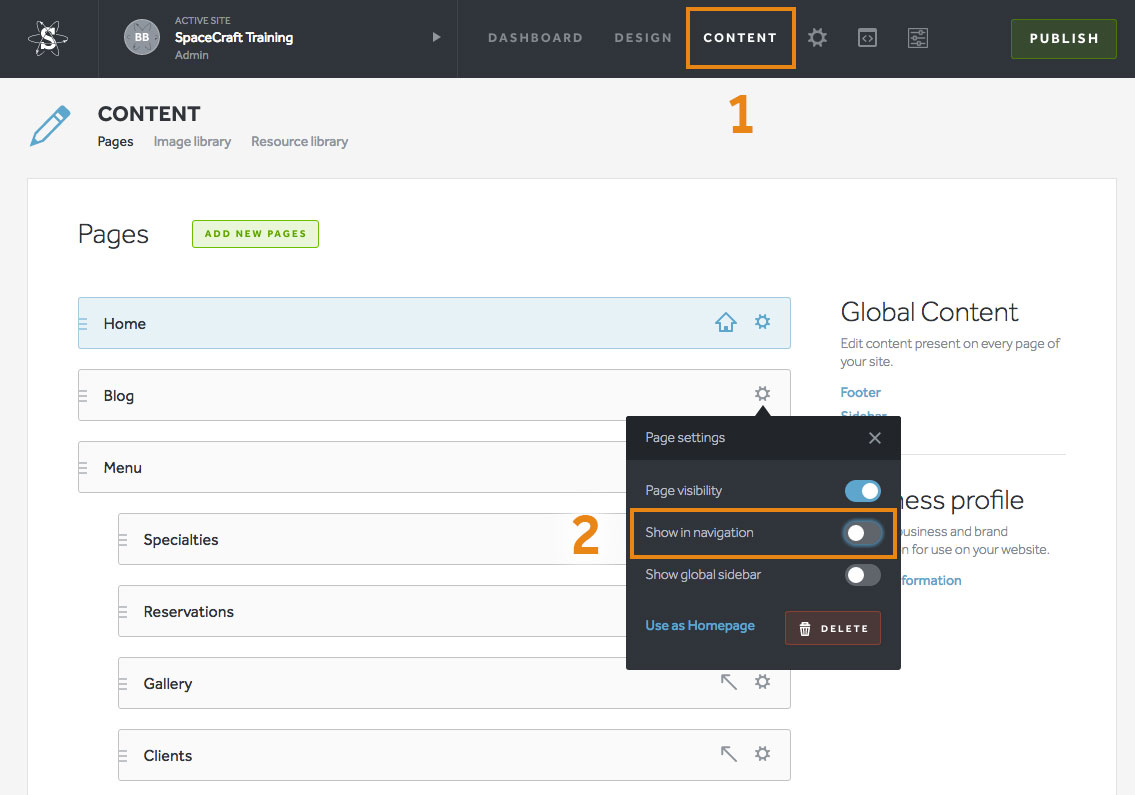 3. From here, you will be able to enter the Page title into any hyperlink window as normal (See this article on how to add links to your text).
If you need a direct link to your page, to provide to the public, the quickest way to grab the link is to temporarily show the page in navigation, publish this to the live web, and copy the URL from your browser on the live site. Once you have the URL for your page, you will want to then toggle off the Show in navigation option in the Content tool, on the page. Publish again so that the page disappears from your navigation.