There may be a time when you see an error message like this in the Design preview panel: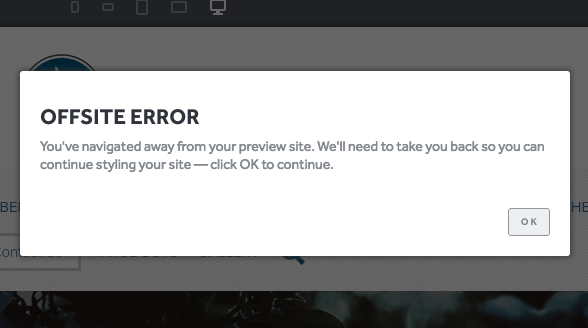 There are a few reasons why this may be happening:
1. You have clicked a link that takes you to an external website (a page outside of your own website).
2. There is a custom embedded script that is refreshing or redirecting the page to an external website, therefore causing a preview error on this page.
Important: The Design preview must stay within your website in order to design the template and pages.