You have the ability to enable expandable menus in all of the side navigation layouts. An expandable menu is simply a section of pages you have categorized in your navigation menu that are able to be viewed by click of the mouse.
Note: These options are only available with side navigation layouts.
1. To start, you will want to create and organize your site map in Content by adding new pages or Navigation Items. See this article for steps on adding a secondary menu (only pages designated as secondary pages will be included in the expanded area):
How do I create sub-navigation (dropdown) menus?
2. Select Design in the Dashboard navigation bar, then on the righthand side, under Sitewide select Navigation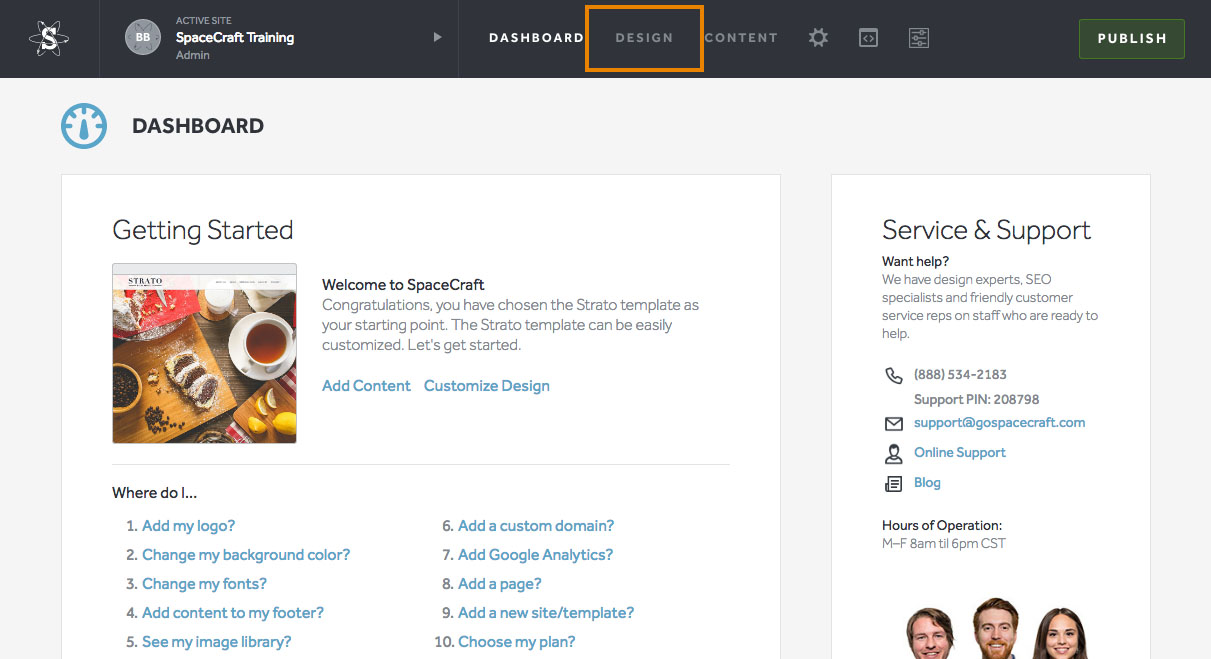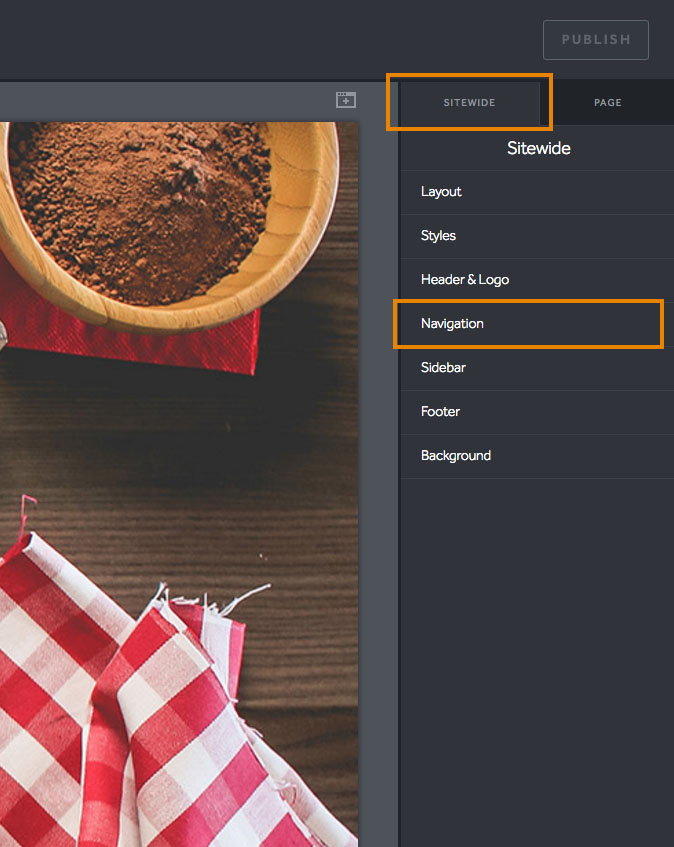 3. From here, scroll down and open the Expandable Menus area

4. You will see an area for Sub-Navigation, click to dropdown your options: "Always expand" is the default option.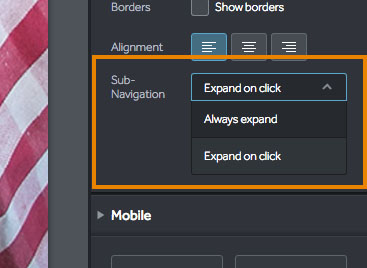 Select "Expand to click": choosing this option will place all secondary pages into collapsed dropdown areas that can be expanded via a click in the navigation menu.
To elaborate, "Expand on click" will enable the dropdown option in your navigation menu. Selecting "Always expand" will keep your navigation in it's normal view where all pages/secondary pages are shown in the navigation menu. Make your design changes in this area, then select Save to finish.
5. You will also see options to style the navigation text color and the selected text color (current/selected page), along with the background color.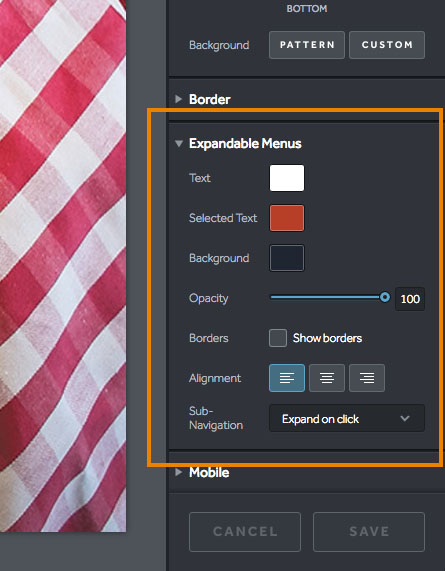 6. Now, go preview your site in a new tab, select each navigation item and if you decide you want one of the items to only dropdown and not go to it's own page, then you will want to add a Navigation Item to your Pages. Select the "Text (No link)" type. View this article for steps on how to add a Navigation Item:
https://support.gospacecraft.com/hc/en-us/articles/205312996
If you need to hide any pages from navigation, see this article:
https://support.gospacecraft.com/hc/en-us/articles/204824616
- On your live site you will now notice a small arrow next to page's that are holding an area of secondary page links. Click the arrow to expand the pages, or select the page title to enter the actual page. Navigation Item's set to "Text (No link") will only expand the collapsed pages.