Manage and configure your Events collection default settings by navigating to the Content tool.
1. Enter your Collections area by first entering the Content tool from the gray navigation bar.
2. Select the Collections subheader from beneath the Content header.
3. Select Manage next to Events.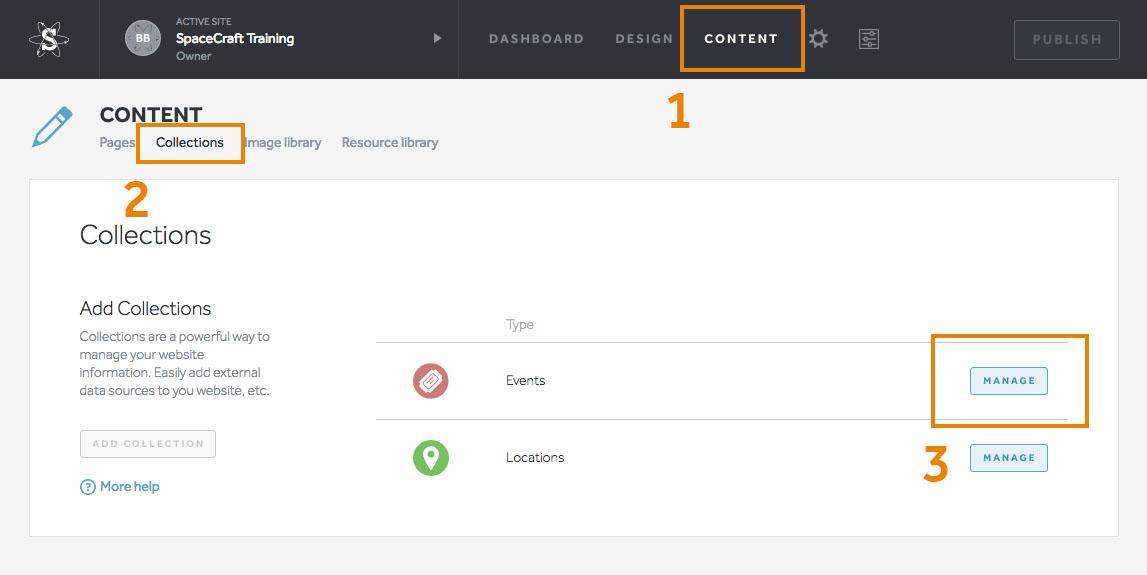 4. All of your Events will populate in this panel. In the table of data, you'll see that Events pulled from Eventbrite are indicated by the Data Sources column, otherwise, it will show "My Events".
The Date column displays the date of the actual event.
The status will display Active, Inactive, or Scheduled. You may adjust this setting only on Events added through the dashboard, meaning that Events added from your Eventbrite dashboard will always display as "Active".
Eventbrite Events - Data sourced from Eventbrite

"My Events" - Data sourced directly from SpaceCraft and managed through the dashboard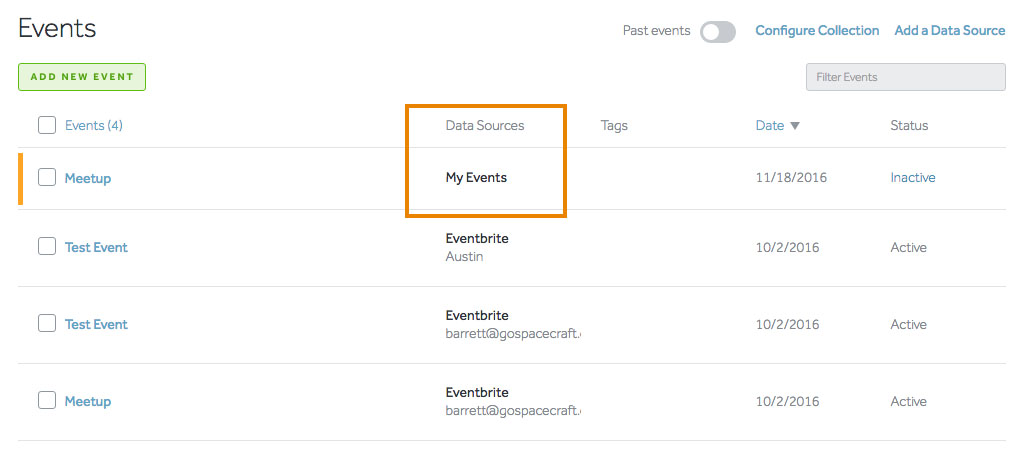 5. At the top right-hand side there are three options: Click into the Configure Collection area to configure how your Event collection works and appears on your site: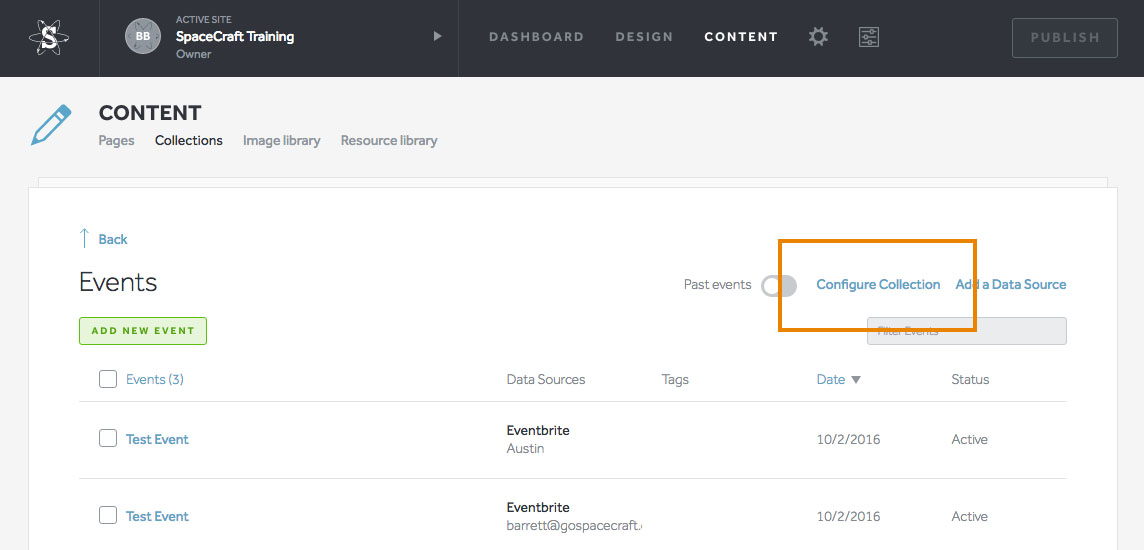 6. From the configuration page, you will see many settings you can change.
In the first section, Details Page, you can enable or disable an automatically-generated page for all events: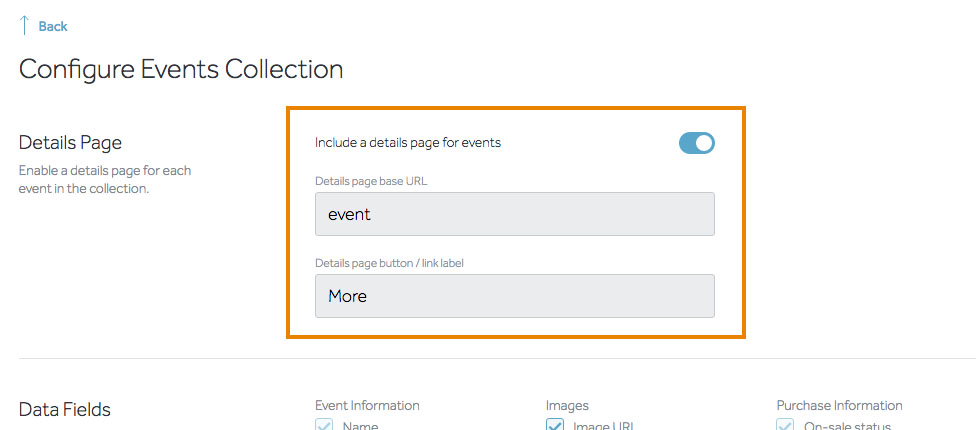 7. In the Data Fields section, pick and choose which fields (event data) you want to display on your site:

8. Scroll down and locate all of the Pricing settings. Choose to display a decimal next to zero if you'd like or maybe change the currency you accept.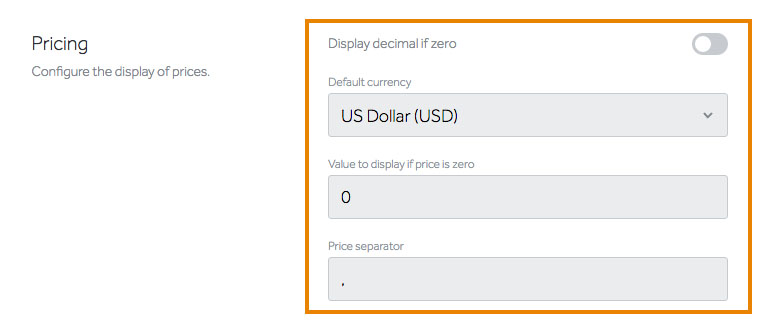 9. Below the pricing, you will find the On Sale Status Labels. Change the default labels for every type of ticket or event status.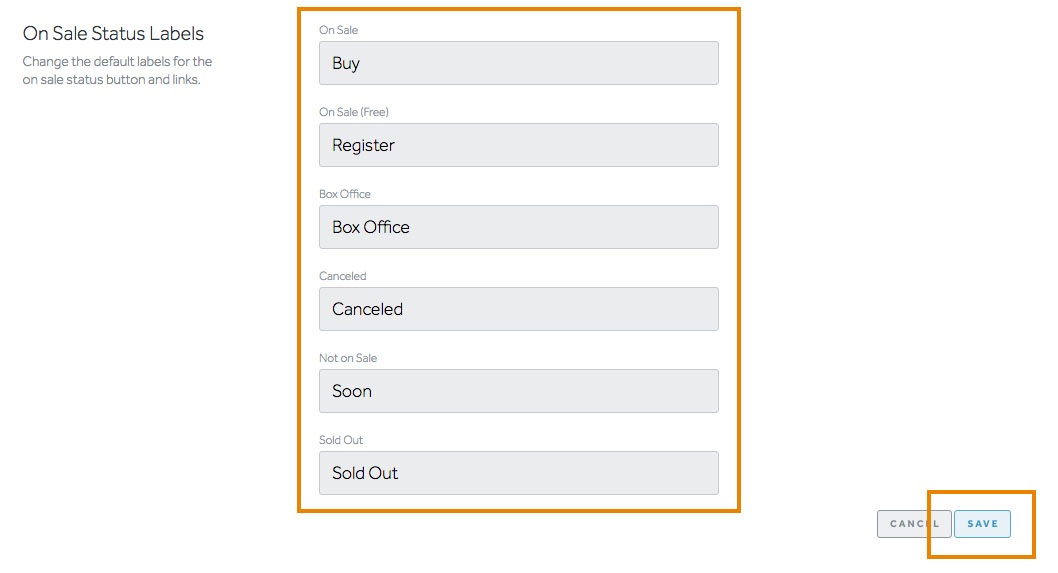 10. When done configuring the collection, select Save in the bottom right-hand corner.