Your homepage includes a social feed that won't populate until you make the correct connections to your own Instagram account. Follow the steps to connect your feed.
1. Select Settings (gear icon) in the Dashboard navigation bar.
2. Select Apps under the Settings header.
3. Select the green Add Connection button on the lefthand side.
4. Select the Social category tab.
5. Select the Instagram option and authenticate the connection by logging in to your Instagram account.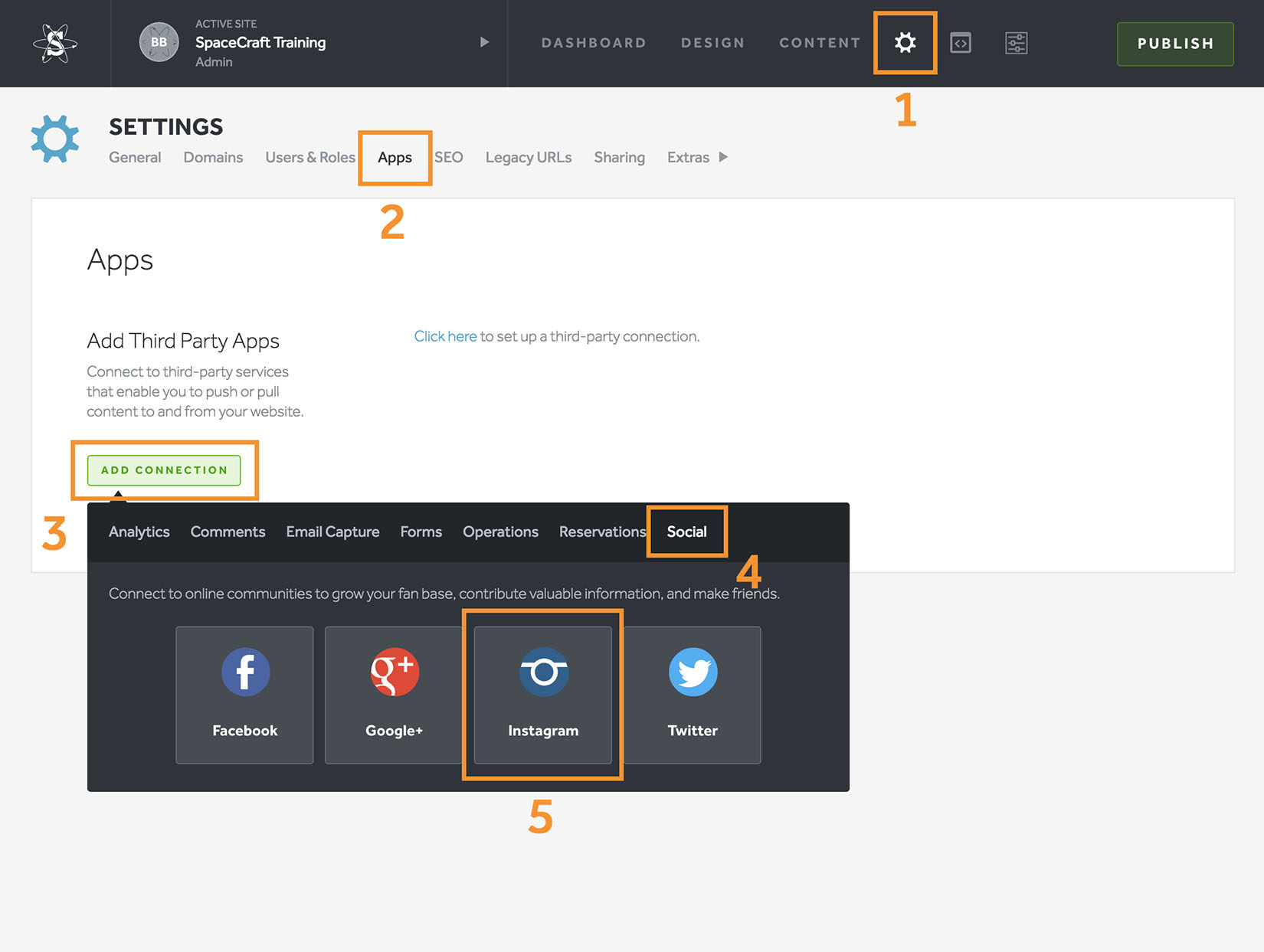 If you are already logged in to your Instagram account from the device or computer you're using, it will automatically connect. Otherwise, you will be redirected to a screen to login to your Instagram account. Once you've done this, you'll be taken back to your SpaceCraft Dashboard.
6. Now, to stream your most recent Instagram posts into your website, navigate into Content from your Dashboard navigation bar and select the Home page to enter it.
7. Scroll down until you find the block titled "Social (instagram)".
8. In the Social block, click into the Feed dropdown and select your Instagram account:
9. Allow up to 90 minutes for your Instagram posts to begin feeding into the live home page, but go ahead and Publish the site right now.
That's all! If you have more questions or run into issues after reading this article or watching the support video, feel free to reach out to your friendly FIT4MOM Support Team at support@fit4mom.com.