Sometimes, you may want to have a video expand to fill the enter length of the website. This is quite simple and can be done easily! To do this:
1. Select the Content tab in the gray navigation bar, and click on the Page you would like to add the video to.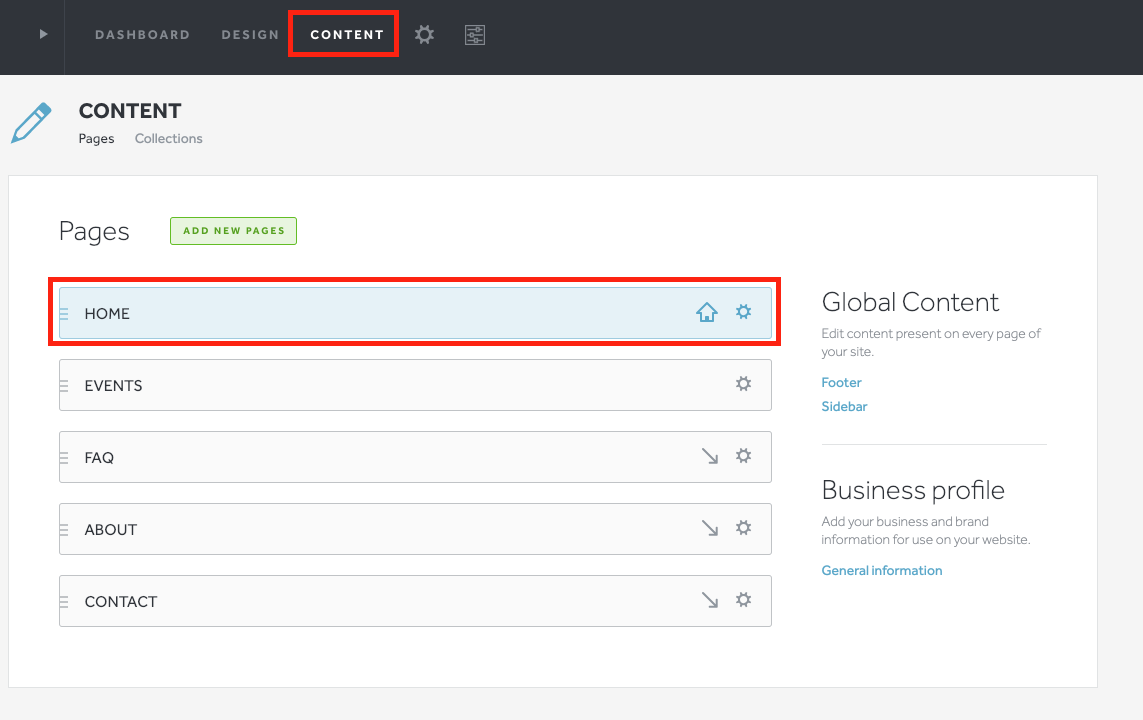 2. Add a Video Block or Video Gallery block to the very top of the page and add the video embed code of the video you want to appear in the block. To get/add the embed codes for videos, refer to this article.
3. Once you have the video information loaded, click on the blue Design this page button to now style and design the video content.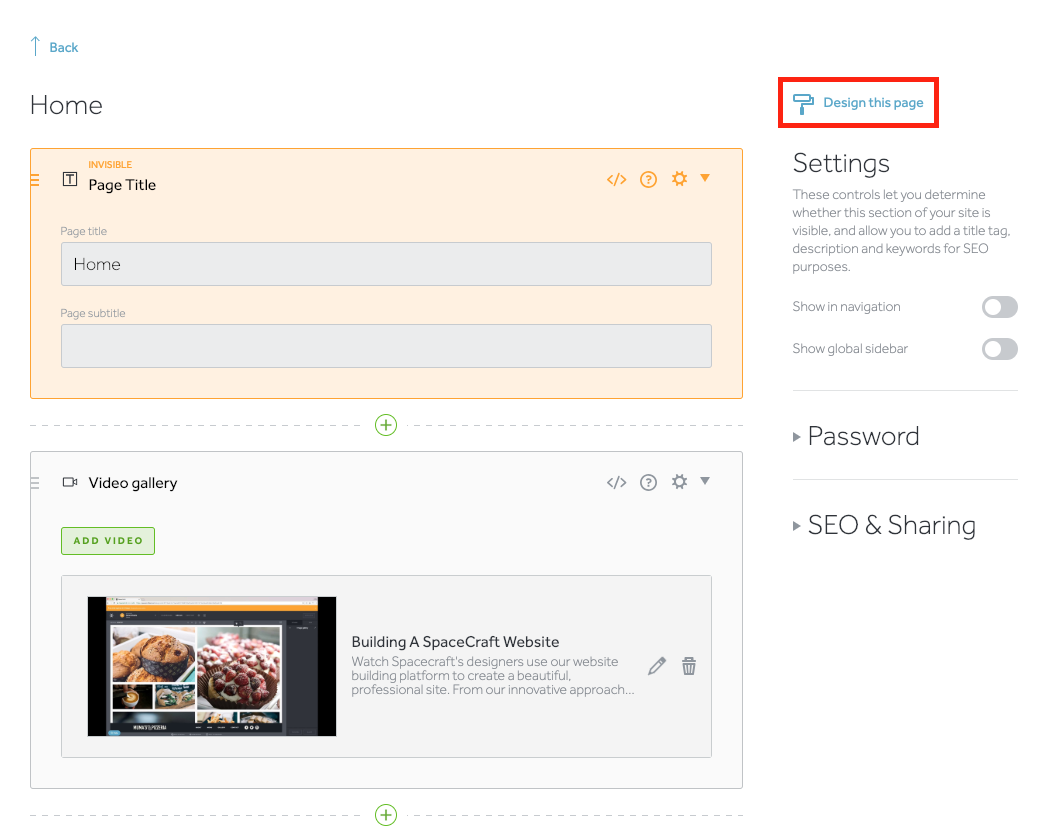 4. Click on the Page tab on the right-hand menu panel, and click on Video Gallery.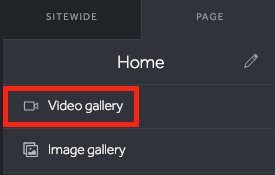 5. Scroll down the right-hand menu until you see Container and tick the box next to Expand content to container edges. This takes the image to each side of the webpage (if you have a Wrapper set on your template, it will take the image to the end of the wrapper).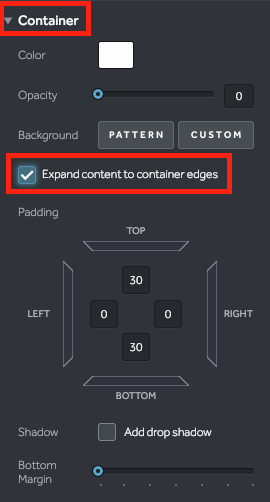 6. Click Save and Publish to take your changes live!